It is widely known that creating and launching any business usually requires plenty of time and effort. This rule is working for various businesses, including student portals. In case you are searching for marketing plan ideas for college students, this post is right for you. Discover the best strategies for increasing student enrollment offered by professional marketers.
Set up your goals 

Setting up both sales and marketing goals is an essential part of any business process. Before you start creating content for your student portal, it is necessary to determine and focus your goals.  Keep in mind this information when writing articles and posts to provide the most striking content that suits your needs. Don't forget about frequency marketing techniques, too.
Frequency marketing is a strategy that focuses on encouraging your audience to do certain actions or making purchases repetitively. In other words, it is stimulating your customers to buy your goods or services again and again.
Make sure you know well your audience 

The audience is a key objective of any marketing strategy. Therefore, you need to be familiar with all the trends, objectives, and preferences of your prospective customers. It might be also a good idea to segment your audience into different groups and reach each segment in a different way.
For example, you can split the target audience of your portal into two groups – students and teachers. Reaching each group should be used via various channels, as well as different voices and tones. Thus, students might need help writing paper, while teachers might be searching for extra materials for lessons.
Be flexible 

There is nothing new that most students use their smartphones for web surfing and keeping in touch with the latest news. This means, your student portal should be flexible and perfectly fit both desktop and mobile gadgets.
Make sure the interface of your portal has a perfect look on various types of mobile phones, as well as all the functions, are working flawlessly when using the cellular networks. Being mobile-friendly and responsive is a must for any modern platform or service.
Be catchy 

Students are likely to open and read posts and articles with catchy headings. Most learners are extremely busy and will just skip subjects that look boring or not captivating. Therefore, your purpose is to attract the audience from first glance.
Moreover, it is important to be concise and up-to-date. In case you want to grab attention to the maximum number of students, it might be also great to make content more personalized for a more effective marketing strategy.
Make a schedule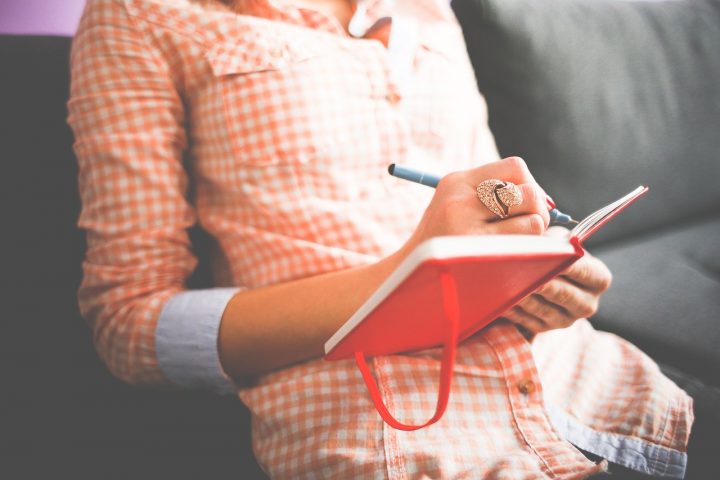 Timing is also among the most necessary marketing essentials. Not only you need to deliver interesting and useful content, but you also need to deliver it on time. This means you should keep in touch with all the latest trends and news in students' live.
Make sure to share comprehensive, relevant, and up-to-date information. For example, you can share some data about the scholarships available in your area on your portal.
Pay attention to your brand 

Brand name, logo, and corporate style are what differ you from the competitors. Therefore, it is better to make your portal recognizable. Not only increases brand awareness of your audience but it also makes your portal look more professional.
In case it looks great, many new visitors are likely to trust you. All in all, having a personal brand is always an excellent idea for any business, even including little students' portals.
Work on call to action 

Most students' portals are not only providing recent information about the students' life and news in the area of education. They are also designed as simple e-commerce platforms, where students can get some products or services for a reasonable cost. To encourage visitors to make the purchase, you need to place various types of call-to-action content.
These might be buttons,  pop-ups, sliders, and other elements that stimulate a visitor to purchase your product or service. As a rule, most portals contain several call-to-action buttons on each web page. Therefore, don't be afraid to place a couple of buttons on your portal.
Use a proper tone and voice

Using a proper tone and voice is highly recommended when writing content for your students' portal. It is better not to be too formal, but avoid adding too many slang words and phrases.
Try to get into the student's shoes and make sure you grabbed the attention of the target audience. Finding a perfect balance in this field might be difficult but it is surely worth your efforts.
Use visual content

Visuals are pieces of content that will make even the most common marketing program into a successful campaign.
Students usually lack free time for sticking to long-reads. However, learners often watch videos and pay attention to other kinds of media. Therefore, dedicate some free space on your portal for media objects.
Use a friendly comments system

Comments are a perfect fit for a blog or other simple websites. This feature might be useful at a student portal, too. Lots of positive comments available on your portal boost the customers' loyalty and make your website more popular among young learners.
In case you add this option to your portal, get ready to moderate it, too. There are usually plenty of useless or wrong comments that should be deleted from your service.
Add more channels

You can hardly find a student who doesn't use any social media. Moreover, many learners use these platforms for several hours per day. That is why most websites contain links to the pages on social media. You can do that, too. 

All in all, choosing the best marketing strategy for a student portal is not an easy task. However, you can always make different experiments and choose the methods that perfectly fit your niche.
Don't be afraid to add new types of content, use different voice and tone, as well as try various marketing techniques to succeed. Dedicate some free time for marketing routine each day and enjoy getting impressive results within the shortest terms.