Video editing is on high-demand in recent times. There are equally lots of mobile apps that promise of excellent "quick" video editing features. However, the need to use a standard video editing software for professional video editing tasks cannot be overemphasized. Similarly, audio editing tasks are also on high demand; thanks to social media video ads and marketing videos, which require professional touches to the audio and videos to be used in the advert clip.
While there are undoubtedly different video and audio editing software applications out there, VideoProc happens to be one of the "very best" you can use on virtually any PC or Macbook. Using VideoProc, video processing can be as seamless as you never expected – more interestingly, the VideoProc software can run on any computer, including "Old PCs" with low specs.
VideoProc Software Overview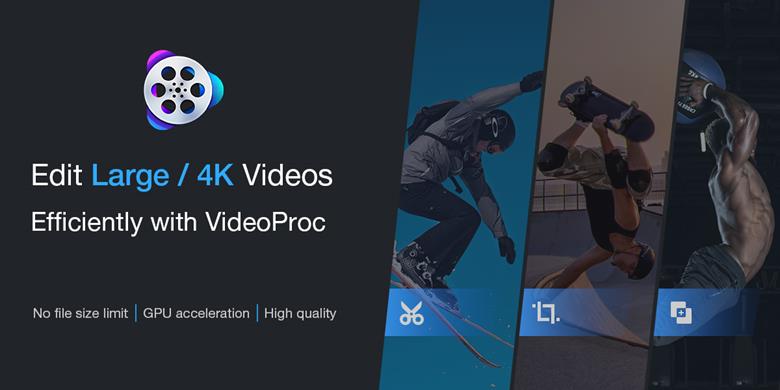 VideoProc is a software product from Digiatry. It is arguably a one-stop video editing software stacked with a bunch of handy tools for excellent, professional video/audio editing. The software allows you to retouch 4K videos without glitches.
Developed with cutting-edge software engine – Full GPU Accelerated tech, VideoProc processes any type and size of video file up to 40x faster than typical video editing software apps. Also, thanks to the Intel, AMD, and NVIDIA GPUs, this software app looks to be the very best for 4K lossless video editing and transcoding.
Features of VideoProc
First of all, it is important to say that this program's interface supports drag and drop file upload. Thus, if you're not willing to click the options at the top, you can simply drag a DVD folder, video file, or music file to the interface.
Also, the editing options/features you will get depend on the type of file you upload. There are two major types of media files supported – that is, video and audio. The video can be a DVD movie or a typical video file. If you upload a video file, you'll be presented with video edit tools, and if you upload audio, you'll face a couple of unique audio editing tools. Nevertheless, below are the common features of VideoProc software.
Built-in Video Editing Tool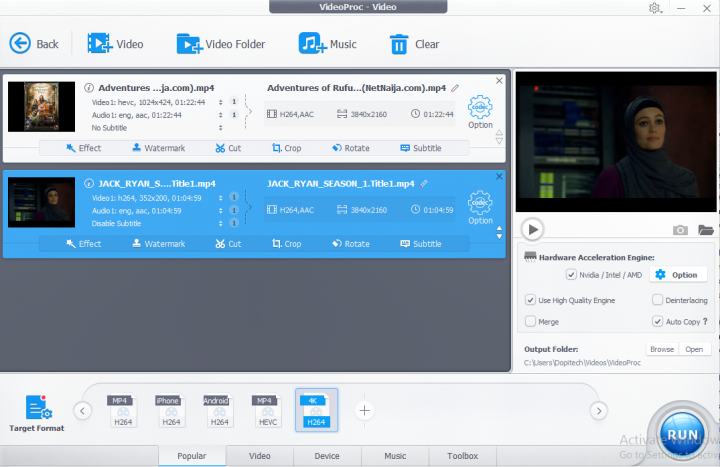 The inbuilt video editor available on VideoProc is stocked with all the tools you'll ever need to tune a video/movie professionally. It packs the tools for the following actions – watermark, add subtitle, crop, cut/trim, add effects, tweak the video/audio. These tools are all functional and pretty intuitive to use.
Custom Formats Parameter and Conversion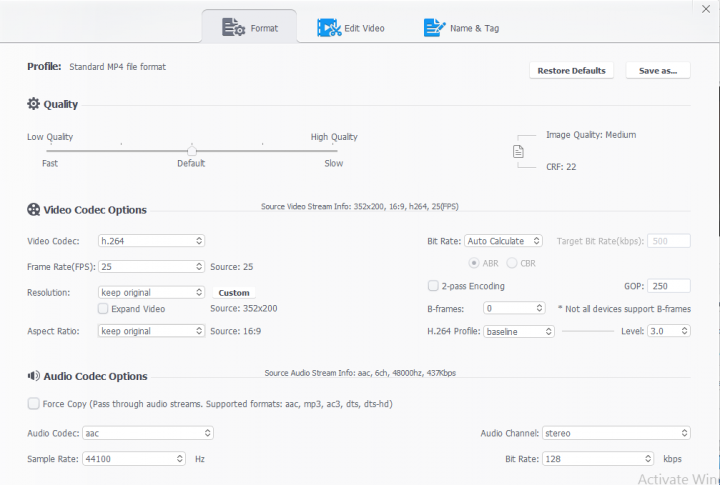 You can easily convert a video or audio file to any format of your choice. VideoProc supports conversion to specific mobile devices, web platforms, etc. The output profiles available on this software program are quite numerous. Also, it supports a lot of codecs for audio and videos.
Download Videos and Audios
VideoProc can be used to download online videos. All you need do is to launch the software and select the "Downloader" option, afterward, paste the online video/audio link and download it to your computer.
On-Screen and Webcam Recorder
The screen recording features on VideoProc is vast – it offers three unique options for professional screen recordings. This feature is best for recording webcam, gameplays or creating visual tutorials for an audience.
Works with rudimentary system requirement
Unlike most video editing tools that are resource-hungry, VideoProc software works on low-spec PCs. You only need good storage space and up to 1GB RAM to use VideoProc. Hereunder are the minimum system requirements for using this software app:
OS versions: Windows 7, 8/8.1, 10 (32-bit and 64-bit)
Processor: At least 1GHz Intel or AMD processor
RAM: 1GB RAM (Recommended: 2GB or above)
Hard Disk Space: Minimum 200MB free space
Some Video Processing Tips for VideoProc
Here are some of the amazing things you can easily do with this super intuitive video editing tool.
Removing background music from a large video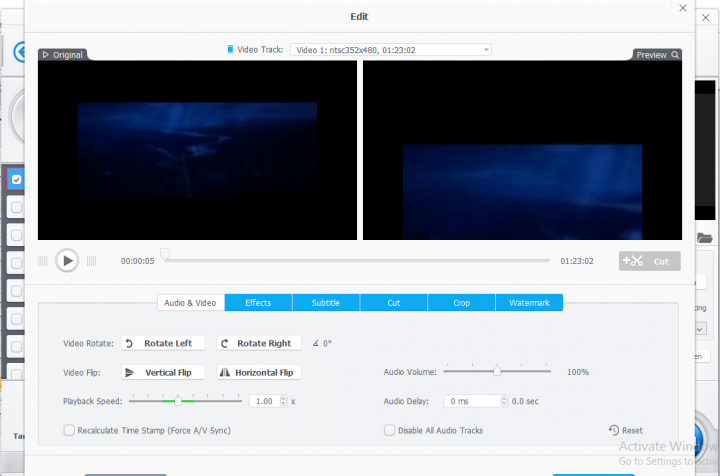 1. Upload the "Large Video" file
You have to upload the video file by dragging it to the video interface or using any of the "Upload" options available of the interface. You can add multiple files at a go, and you load DVD folders alongside individual video files.
2. Click the "edit" option
If you uploaded a DVD movie, you will see an "Edit" option on the file info row – click on it. However, if you uploaded a normal video, simply click on the "Options" button. Toggle to the "Audio & Video" section and tune the audio volume to 0%. This will remove every sound on the video, and then you can start editing other aspects.
Note: If you wish to add background sound or music to your "Large Video," you can do that using Windows Movie Maker or ShotCut.
Converting DVDs into different formats
Converting your video or audio file from one format to another runs smoothly using this program, and there are tons of formats available. All you need do is to select "DVD" on the main interface, and then upload your DVD folder or load from a disc. ISO files are equally supported, and you can create DVD backup files for "The main movie."
Also, there are video editing tools available for customizing DVD movies, as well as a built-in screenshot tool. You can always choose your preferred folder where the converted videos will be saved. However, by default, it saves to C:\user\username\videos\videoproc.
Audio Conversion or Processing
Also, VideoProc can be used to convert audio files from one format to another. To convert or edit your audio files, you have to select "Audio" from the main interface. There are several audio formats supported by VideoProc. Plus, VideoProc built-in audio editing interface contains the necessary tools you'd need for professional audio editing.
Summary
Obviously, this software is handy for video processing; it supports the possible tools you'll ever need for the purpose of editing a video or audio file. More so, the interface is intuitive, and the program runs fast while processing any task. The additional resourceful built-ins, such as the on-screen recorder and media downloader tools, are just as important as they appear.