Social Media platforms of recent are beginning to make an overhaul on their platform, starting from the recent Facebook Messenger update  down to Whatsapp upgrade. It is obvious that they are trying to meet with users expectations and also following up with trends. Telegram as usual would never want to be left out as they have a Major update on their platform.
If you are a frequent user of the Telegram SuperGroups, you surely can attest that the maximum number of Users that can be added is 1000. But The good news is, you can now add users up to 5,000 on the platform; this is with respect to the recent update on the Telegram App.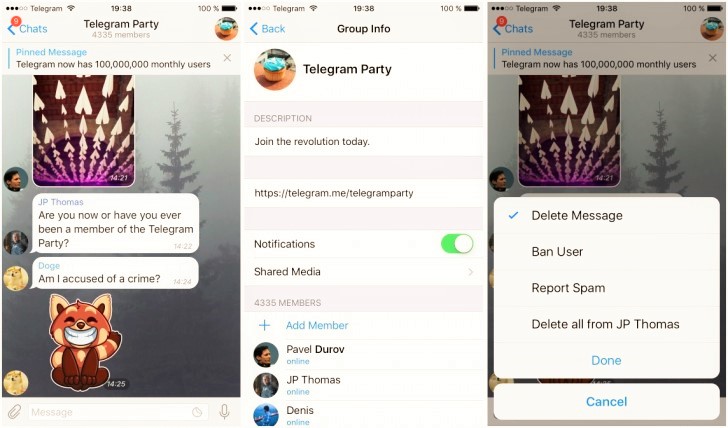 Another good news is; Supergroup admins can now pin posts on Telegram groups. These implies posts  admin feels important can stay at the top of the group as the he/she pleases. And then,the best and coolest update is…
Supergroups can now also become public. You can share the URL, allowing anyone to join. If someone gets annoying, you can use the admin controls to delete their messages, ban them, mark them as spam, and remove all their messages in the group at once.
Actually, these updates are supported on just Supergroups but finally another good news is :) , Groups can now be upgraded to Supergroups.
The update is live on the App Store and Play Store but the public group feature is only available in Europe and America for now.