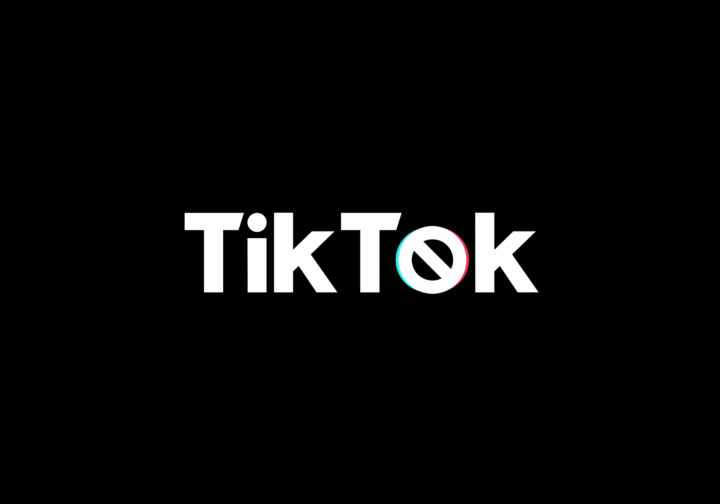 TikTok has become a hub in the internet culture; plenty of brands and companies have started to use TikTok ads to make their footprint among the younger generation. It is one of the best marketing tools to generate interaction with your target audience. It has reached 2 billion downloads, and in the U.S alone, it has 100 million monthly active users. Advertising your content or launching TikTok ads, actually not a big task if you plan the right strategy to implement it.
In this article, you will see some effective guides to use TikTok ads to run your business.
Let's get started,
TikTok provides plenty of ways to market or grow your business; one of the worthy ways is TikTok ads. This method will be more apt for marketers who want immediate results, can go for TikTok ads; lets us check out types of TikTok ads.
Native Ads
It is one of the most common ad types, which appears in between regular TikTok videos. In-feed ads will vary from 9 to 15 seconds in length. It allows the users to skip their ad if they wish.
Brand Takeover
The brand takeover ad is one of the best types of  TikTok ads because it will appear before users engage with other videos. These ads appear as soon as  TikTok users open the app, and they occupy full screen while getting displayed. This condition doesn't allow users to skip watching the ad, so posting your content as a video ad could get instant TikTok views to increase visibility and brand exposure. If you are running a business, you can deploy a brand takeover ad with the link to your landing page to reach your target audience and get higher conversions.
Brand Lenses
It allows you to create brand lenses, and you can come up with one related to your company. It will appear for 10 days and allows the users to use your lens, which displays in the filter option. Moreover, it will be added to the  10 trending list. Anyway, you need to encourage or create hype among your audience to use your lens in their videos.
Hashtag Challenges
Do you know? It's the most famous and popular content on TikTok, and it's one of the best promotion strategies. When a new challenge is introduced on TikTok, it will be visible to millions of people and gain more exposure. It allows the people to join in the challenge. You can try a sponsored hashtag challenge with a customized banner, and that will be displayed on the "discover page." When users click your banner, it will take them to the page where the video explains the challenge.
Top View Ads
This ad is similar to brand takeover; it will display for 5 seconds once the user launches the app. The reason behind its recommendation is till one minute; you can create a video under this ad. Actually, it's an autopay ad with sound, which helps to drive traffic with maximum effects. On the other hand, you can add a UTM link, and you can keep track of your results and the success of your TikTok marketing strategy.
Steps To Create Ad On TikTok
To run your TikTok ad campaign, you need to follow certain steps. Hereunder are the full steps to launch your first TikTok ads marketing campaign:
Step 1: Create An Ad
Once you open the app, go to the TikTok ad homepage. As soon as you get into the page, you will see the option to "create an ad," select this option. It is placed at the top of the right, near the login button.
Next, choose the campaign tab in the dashboard. After that, you'd need to fix your objective, and you have three options: conversion, app install, traffic generation. Depending on your ad purpose, you can pick them. Then set a budget for your ad, which can not be under $50.
Step 2: Create An Ad Group
In this step, you have to choose ad placement, scheduling, targeting, and delivery options. You need to fill in details in the following headings: category, the name (that is the brand name), tags, comments, etc.
Step 3: Targeting
Here, you can define or fix your audience, depending on the parameters, like location, gender, age, interest, connection, OS version, language.
Step 4: Budgeting
For budgeting, you have two options: one is a daily budget, second is a lifetime budget. Next, you'd need to schedule the duration for your ad to run. On top of that, you can set a specific day at a specific time to run your ad.
Step 5: Optimization
The final step is to optimize your target. That is – you'll need to define your goal by selecting the option from clicks, impression, conversion. Each option has its own benefits, so pick according to your purposes.
Influencer Marketing
Other than TikTok ads, you can try another effective method to grow your business on TikTok. Influencer marketing is one of the great options for marketers to enhance their business. In fact, it's quite popular on all other social media apps. You can directly approach them with your business proposal.
Once you decide to start influencer marketing for your business, your first step is to figure out the right influencer for your niche. Remember, while selecting influencers, ensure they belong to your industry, with enough engagement rate and followers count. It is best to choose influencers who target your desired audience.
Let's see some of the organic ways to market your business on TikTok:
First, TikTok is all about viral videos and challenges, but there is no secret behind any viral content. Creating your own content is most recommended on TikTok because people love to engage with real and authentic content than most scripted ones. Identifying people's interests and preferences is very important to create content for them.
Before that, you need to identify your audience, as you can't satisfy everybody on TikTok. Finding your target audience is easy to plan your content strategy. Once you post your videos, don't forget to share them on multiple channels, to get maximum reach and exposure. Get involved in trending music and topics which help to get immediate attention. Embrace user-generated content, which is one of the great pieces of content for your business.
Conclusion
Currently, TikTok is one of the most popular and well-known media platforms. It attracts not only youngsters but also all age groups of people. Its growth is endless, and its popularity has reached great heights. It is one of the perfect advertising platforms for any kind of business or brand. If you have the right marketing strategies, succeeding on TikTok is not a big task. I hope this article is useful for you to run ads and market your business.
Credit: This post is contributed by Anne Joseph, a passionate social media writer at Bouxtie.