Let me give you credible list of freelancing sites I personally use and can also recommend to any one who is willing to work online either as a core freelancer or internet marketer.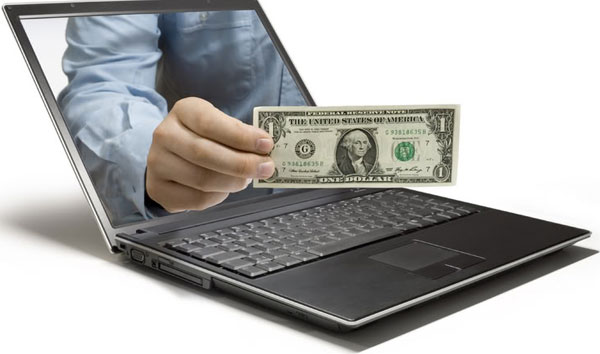 Image credit: google images 
lately I have been doing a lot of freelancing, I have also employed the services of freelance writers lately making it one of my busiest month in the open freelancing market.
Here is the list of seven (7) top freelancing sites I personally use and can also recommend ;
This is the top in my list 'cos I can't remember a day I didn't log in to check the progress of my WTB over there. Strangely, I haven't created any services there yet but spends a bunch of my time ordering services since that is the place you usually find the cheapest gigs.
I can recommend their services 'cos you can easily get support and also gets your money back for cancelled gigs and/or any services you aren't satisfied with.
There are variety of services you can create or order from SEOclerks including; Graphics related, article and website contents, custom codes, social media promotion, advertisement, Search Engine Optimization and many other premium services.
Other Unique Features:
Unlike other micro-job posting sites you have exclusive right as to what price tag you want to place on your services, you can also bid at whatsoever amount you deem fit for your time and professionalism. Even amount as little as $1 is allowed in SEOclerks provided you are ready to offer the service at that very amount.
You are also given the room to rate services either with a negative or positive remark. More features of SEOclerks can be found from their official website.
SEOClerks coupon code: If you're a first time user, who is interested in trying out SEOclerks with a free $5 coupon code: Please do sign up with the link above and send us a coupon code request email to receive a no-obligation $5 to spend on purchases.
#2. PeoplePerHour
PeoplePerHour is a high-end freelancing website for top-rated talents and premium clients. We have used the services of PPH in the past for getting premium contents and a few times for Logo design jobs.
There's a solid customer protection tools and a premium escrow system that's built for fraud prevention. The no-nonsense review-check system makes it difficult to influence reviews on People Per Hour, as the seller only gets to see a buyer's review after sharing his own.
For quality check, buyers are asked to send in a private review to checkmate the services being offered by sellers on People Per Hour, this way; qaulity services are offered across-the-board.
PeoplePerHour Coupon: For a limited time, you can get a free £30 to spend on orders as a new buyer if you sign up via this link. Remember to drop your reviews to help orders learn about PPH services.
#3. UpWork
UpWork unlike SEOclerks is a major freelancing website where professionals with real CV search for job and companies looks for qualified professionals to employ for short-term and/or long-term projects.
Upwork provides a lot of customer protection checks to make sure the users aren't participating in any fraudulent activities such as scam and poorly delivered services. This is one of the reasons I have gone to love the platform so much that I have to subscribe to  some of their categories in order to receive newsletter(s) once there is a job posted in that category.
Other Unique Features:
Provides various skill test to help employers employ only proven talents. Also have an option to get your account verified to help curb scam and improve honesty from the employers perspective. You can read more about their premium features by visiting their official website.
Update 2018: We'll like to mention that Elance and Odesk has been merged together, hence their omission from this list. They're now fully part of UpWork; the big freelancing website.
Also see: 7 Surefire ways to make money Working online
#4 Fiverr
Fiverr as the name implies is just a micro-freelancing site where you post services and job starting from $5, you get paid once your services is ordered.
Services in Fiverr is called gig that is to say that one gig is equal to $5 in fiverr, you can also offer services in multiples of gig if you are above level 1. Users are also allowed to request for services that aren't yet posted by any user or a service they are willing to purchase.
Other Unique Features:
Fiverr just like the previously mentioned freelancing websites has got features that are just peculiar to it. You can see those features from their official website.
#5 Freelancer
Freelancer works just like Upwork, but provides more flexibility by giving you updates on any skill or expertise you specified while registering with them.
Also the competition at freelancer is less compared to what you will normally get with the top big guns out there, thereby making it very easy for one to bid on jobs without strict competition from the others.
Other Unique features:
I normally see both elance and freelance to be sharing same premium features except otherwise stated in their official website.
#6 Gigbucks
Gigbucks works just like fiver, only that you can offer services from $5 to $50 only. They are both micro-job or freelancing website, You can earn upwards of a thousand dollars monthly from fiverr and gigbucks 'cos of it's large user base which have earned it the popularity it have got today.
Other Unique Features:
Gigbucks just like SEOclerks accepts both paypal and alertpay as their preferred means of payment, hence making it easy for both buyers and sellers to shop safely without being scammed. Other features can be seen from their official website.
## Odesk
Odesk is a very popular freelancing website that you can use to sell or buy the services of programmers, designers and I.T specialist. It can also come handy for freelance writers as there are always many jobs in this categories for one to choose from.
Other Unique Features:
You will be required to take various test including the Odesk test after your initial registration to show possible clients your preparedness to work with them. You are get points and credit for doing regular odesk skill testing exercise. More about it's features can be followed from their official website.
#7 Freelance.com
A very popular freelancing site just like elance but you will always get faced with stiff competition while using their platform. You can get more of their features from freelance.com
Image Credit: google images 
Other Top Freelancing Sites for working and Making money Online
A good teacher will only give examples of what he trust, that is exactly what I have done with this tips, listing only the ones I have used extensively.
There are many other credible ones out there too, maybe the strong competition there haven't allowed me to earn so much as expected for the kinda review that publicizes their credibility .
Hence I have compiled a comprehensive list of top freelancing websites in other topic. If you are interested in finding out other freelancing websites, just hurry to this topic on Work Online Tips: Earn as a Skilled Person by Freelancing
My Verdict
Just like affiliate marketing, blogging and ads publishing, one can actually make regular amount of money monthly just by working on these sites, it might require much of your time to really apply to various jobs you are capable of handling but do worth the time. They can in turn give you a six figure steady earning stream upward even up to $60,000 a month, depending on the type of services you are rendering coupled with the amount of time you are ready to put in them.
This is just the much I can write about making money online by using the top 7 freelancing sites I highly Recommend. You can use them to hire professionals that can deliver only what you really want too.
This topic is a very broad one and as such needs your passionate contribution, you can this using the comment form below. Thanks