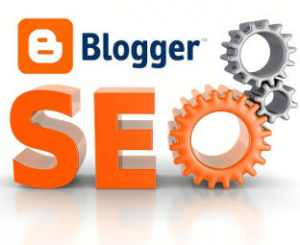 Everyone is doing it, migrating from Blogger to WordPress with the hope that Blogging gets easier and better for them. While only a few have knowledge about Search engine optimization, theme customization and configuring, they all head over to WordPress.
An extensive research showed that a blogger is more likely to succeed if he uses Blogger (Blogspot) instead of WordPress. For some reasons that cannot be ignored.
WordPress is not the right place to start your blog. I noticed that most of the successful bloggers started from blogspots before they moved over to WordPress.
Reasons Why WordPress is Not For Newbie Bloggers
Here's some of the genuine reasons I think that bloggers with little or no technical know-how on how web applications works should start their blogging journey from Blogger until they to terms with web terminologies. 
Low security and easy to hack
WordPress has been known to be one of the most vulnerable CMS and most of the themes that are free online for download has a malware or a line of code that is letter used to either display annoying and unwanted pop ups on your blog, to illegally access your blog.
Sometimes, even if you buy a premium theme, there are still other ways around it and your blog keeps getting hacked. As newbie at blogging, the chances of your wordpress blog getting hit by hackers is high and therefore you put your blog at the risk of being hit and going some.
SEO Issues
Yes, wordpress has some major SEO issues. Most times, it the issue is from the theme. One theme I once purchased for my wordpress blog had multiple h1 tags, very small font size.
I never knew this until I hired a freelancer to help me check out my blog Search Engines Visibility and he found major bugs. The point is, you need to have knowledge in SEO to use wordpress because unlike blogger where everything has been done for you, on wordpress, there are some basic SEO issues that you are required to fix by your self.
You should consider taking a course on search engine optimization (SEO) in Udemy if you wish to still use wordpress as a newbie.
Its Hard To get Adsense Approved On it
We know this already right? For those who don't, if you are using wordpress to blog, you need to have an impeccable design, your blog needs to have extremely unique contents and optimized for search engine to stand a chance.
Also, your domain has to be atleast 3 months old. Yeah I know, all that stress, well if you use blogger, once you have your unique 20 articles, you can apply for adsense, or better still use the youtube monetization method to get a hosted account easily and monetize your blog.
So get ready to work thrice as hard if you wish to use wordpress when starting up. Although your sole purpose of blogging should not be money, least your fail.
Expensive To Maintain
If you want to use wordpress, you have to be ready to spend that extra cash. Why? Because its doesn't have free hosting like blogger. The thing is, if you use a blog hosted on wordpress.com, there are so many limitation and if you decide to move to a self-hosted wordpress blog, you need to get hosting and a domain name.
The cost of getting a good hosting service may vary from host to host. when starting to blog, you may not be making the big bucks, meaning you have to be willing to keep investing on your blog monthly. Come on, why not just stick to blogger?
The Spam war
Yes thousands of spam comments are dropped on wordpress blogs daily, although there are tools like akismet to help you control it, there are some spammy comments that still bypass it.
What this means is that you have to put your blog on moderate comment and constantly come back to approve or disapprove spammy ones yourself. On blogger, spam is to the minimum
Blogging is way easier on blogger as compared to wordpress, and not to mention that Blogger is "Google Favourite" so the chances of a blogger succeeding is higher if he is using the blogger's  blogspot platform.