Modern technology and internet usage have been on a steady rise, and marketers have begun to take notice. This is why digital marketing as an industry has recently skyrocketed. Digital marketing has arguably overtaken its traditional counterpart in some aspects, as specific industries heavily rely on it. Also, certain tech-savvy areas like California rely on digital marketing agencies to advertise for local businesses. That is why locations like Sacramento have so many digital marketing agencies in them.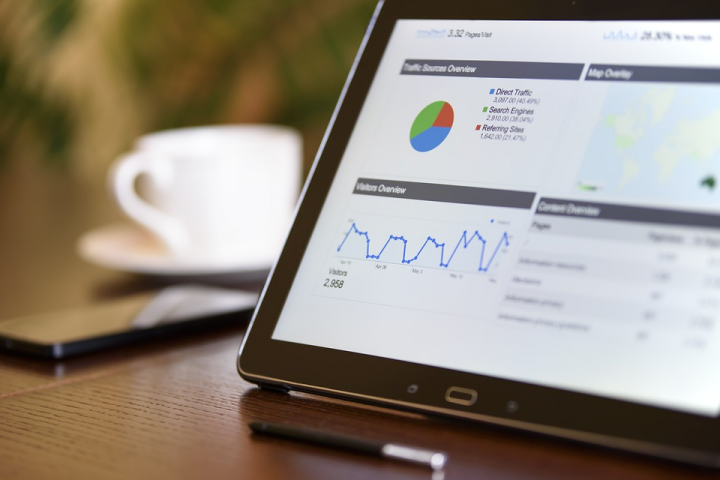 If you're someone who owns Sacramento real estate and has experience in digital marketing, then you're in for a good time. However, with so many potential positions and jobs available, it may be difficult just choosing one. So what kind of jobs will you be looking for? Here are the best jobs for digital marketers in Sacramento.
Content Creator
Content is one of the most critical aspects of digital marketing, as it is incredibly flexible. Content can be used for link building in the form of articles or blog posts, increasing the credibility and ranking of a website.
Conversely, content can be used in the way of videos or pictures, increasing the flow of traffic to a particular site. Content can even be used to boost social media traffic. Google's algorithms love content, as they view a secure credible website as one with lots of content. Therefore deciding what content to produce and producing it is an essential part of digital marketing.
Data Analyst
There is a lot of data involved when it comes to digital marketing. So much, so that data analysts are extremely valuable and sought after. Digital marketers need to know what keywords to target and what searches are popular. Being able to collect and read data like this accurately can be a massive help to your company.
Typically a data analyst will collect data and store it in a database or spreadsheet. The analyst will then comb through the data to determine which actions will be the most effective and generate the most amount of leads.
Being able to read and formulate a plan accurately is extremely important, as a misread on data could cause your company to go spiraling down in the wrong direction.
Social Media Marketer
Social media has become increasingly popular in our society, and as a result, these platforms have received more marketing attention. Social media has a lot of upsides when it comes to marketing, as you can potentially reach millions of people. This is a massive audience, and one viral tweet or video can make your brand explode.
The platforms are mostly free, with only a few small fees required to promote your posts. Despite all these positives, social media isn't perfect. It is challenging to garner an effective following when your page first starts, especially if you are a new or a small brand.
When this inevitably happens, you will have to rely on promoted and paid posts to boost your brand. However, if done correctly, social media could be a boost to your company and could skyrocket your brand's recognizability.
Email Marketer
Email marketing is another job that is gaining popularity recently. As email continues to replace traditional mail, email marketers will continue to rise in importance.
Many of the aspects that were used in traditional mail advertising are now applied to email marketing. Email marketers still try to identify potential targets that could be swayed by an email offer.
The email marketers are also responsible for constructing the offer in a way that is enticing and generates a lot of leads. Finally, an email marketer is responsible for maintaining databases of sent email offers and addresses.
SEO Auditor
Every modern business needs proper search engine optimization to stay atop its competitors; hence, the need for an SEO auditor in contemporary marketing.
The SEO auditor ensures that the website is not only indexable on search engines but competes favorably well with other websites in the same niche. This marketer undertakes On-page optimization, Technical SEO, Speed optimization, Metadata optimization, etc. 
With the growing demand of both on-page and off-page SEO, this job is highly sought after, and any marketer that's super creative with his crafts around Sacramento would hardly be out of a job, even for a week. 
Digital Marketing Manager
Digital marketing is many branches working together, a machine with multiple parts. When it works perfectly, it is a beautiful sight of teamwork and communication.
Effectively coordinating paid aids with content creation and link building can result in an unstoppable campaign that can catapult a website to the top. On the flip side, miscommunication can sabotage a campaign, causing different teams to have different goals, thus resulting in a flop. That's why digital marketing managers are important.
It's your responsibility to decide which areas focus on what, and what exactly your teams' goals will be. You're a project manager that determines what the team will focus on, making you extremely important.
Wrap Up and FAQ
Well, these are some of the best jobs for digital marketers in Sacramento. They not only are well-paying but are also easy to find as they are well-sought. Did we miss any of your favorite job set? Please tell us about it in the comment box below. Also, glance through the FAQ for more details. 
Is Chatbot development a type of social media marketing?
Yes, all set of tasks or activities done to promote a business or a website in social media is a type of social media marketing. These include bot development, page optimization, and everything else that are geared towards increasing business visibility on social media.
Can I take more than one job at a time?
Yes, you can do more than one job sets if you are very competent with them. While some organizations would restrict you to just a single job, others let you handle as much as you can. With some companies, you can even work remotely from the comfort of your home or office, hence giving you the chance to work with several others.
Which is the highest paying digital marketing job?
Each of the digital marketing jobs listed on this page is well paying, your expert level, and the company you decide to work with is the only thing that differs. While some may argue that email marketing pays better than the rest, it's only a myth. Just be creative and professional with your job; everything else would fall into place.