Most people want to keep their home secured the old-fashioned way mainly because they're not really fond of advanced technology. They either opt for a fierce dog to guard their dwellings, or they pay a huge amount of money to companies that install home security devices. Did you know that hi-tech home alarms are affordable and easy to install? The latest device from Apple was recently launched in January and it's called the iSmart Alarm.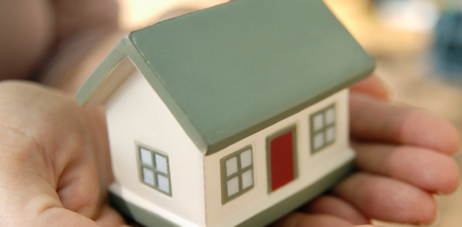 Image credit: flicker
A better understanding of the iSmart Alarm system
The iSmart Alarm is the perfect gadget to stay safe in your own home using your iPhone. It includes various components that you can mix and match according to your necessities. Some of the system's most common utilities include contact sensors that you can use for windows and doors, as well as different types of motions sensors and cameras. The central element of the iSmart Alarm system is represented by a square gadget referred to as CubeOne, which must be plugged into an outlet and stay linked to your router.
The iSmart Alarm app permits you to arm and disarm the whole system, watch live videos of your residence and/or property, track positions of remote tags, and get pictures from the cameras that supervise your house if the sensors are activated. This way, you'll always be aware of the things that happen within your residence, no matter where you are. One of the greatest features of this system is represented by its portability. There will be no need for you to ask a security company to come to your residence and install it, so those who live in apartments should totally take this option into consideration.
The iSmart Alarm is a wireless device that ensures an increased safety level. You'll be able to control it with an iPhone and every task is thoroughly explained the moment you purchase the package. Forget about expensive security companies and choose to convert your iPhone into the ultimate burglar alarm.
Choose features that match with your needs
The iSmart Alarm system allows you to select features that you want and that make you feel safe. You can easily skip apps that don't match your needs. Don't forget that you can even combine them to make your home burglar-proof. As soon as CubeOne is connected to your router and your wireless internet connection is on, you are protected. Can you believe how simple it can be to watch over your home with an iPhone?
The state-of-the-art home alarm system is meant to bring to the surface a new and efficient method to protect and supervise a residence, considering the huge number of homes that were attacked in the last decade. With the iSmart Alarm, all you have to do is press a button, and you'll be able to arm and disarm the system, regardless of your location. Additionally, it offers you the possibility to have power over the lighting around your residence, over your home theater system, and even over your garage door. As you can see, the iSmart has the capacity to match all your necessities.
Is the iSmart Alarm worth the investment?
If the system is activated and someone tries to break into your house, it will call your iPhone, and take five different photos, several moments apart. In a matter of seconds you'll know exactly what's happening within your residence.
The iSmartAlarm can also deliver a message to your relatives and other contacts from your phone, letting them know that the alarm has spotted shady activity around the house. Apparently, there will be no need for you to pay a subscription fee for the system, so you may want to take it into account if you're looking for an easy to use security alarm system.
Launched in January, the iSmart Alarm project was part of the IndieGoGo campaign. It managed to gain over $200,000 from nearly 1,600 contributors. Buyers now purchase the system which comes in two main types:
Preferred package meant to studios and flats ($199)
Premium package meant for larger homes ($349)
What more can you ask for when all you need today to stay safe is an iPhone? The iSmart Alarm system from Apple is without a doubt innovative, not to mention that its reduced cost will surely appeal to people of all ages.
Post contributed by Jason Phillips of locksmith London.