Apple is at it again with another amazing smartphone which was much anticipated; The IPhone 5S. Iphone 5S which announced recently, has the same design with its predecessor and is packed with amazing features like every other Iphone
The new iPhone 5S is 64-bit enabled and is 56x faster than the original iPhone. It runs
runs on the A7 CPU and sees a significant hardware upgrade for unbelievable gaming performance.
Now, industry analysts Ming-Chi Kuo of KGI Securities who is known for providing accurate information about Apple products, predicted that the IPhone 5S would come in the White, Black and Gold Color
"iPhone 5s is the most forward-thinking smartphone in the world, delivering desktop class architecture in the palm of your hand,"
Also, Philip Schiller, Apple's senior vice president of Worldwide Marketing said
"iPhone 5s sets a new standard for smartphones, packed into its beautiful and refined design are breakthrough features that really matter to people, like Touch ID, a simple and secure way to unlock your phone with just a touch of your finger."
Before going in details with iPhone 5s, we'll like to take a look at the iPhone 4 that broke the internet about 2 years ago.
iPhone 4 Review, Specs and features
 Each time Apple releases a new gadget there's always a huge fuss over what's going to be on offer, and the iPhone 4 is no different. If you want to know whether it really lives up to the hype, here's  a guide to the iPhone 4 features.
How Do the iPhone 4 Features Compare to Previous iPhone Models?
 The iPhone 4 is designed to be an upgrade on previous models, but it doesn't completely change things. And why would Apple want it to? They already have a very good thing going with the iPhone series that millions of users around the world love. The good news, however, is that they have taken some of the main complaints of older models into account, as well as giving the design a sleek new revamp.
A Guide to the iPhone 4 Specs
 Screen: The first thing on this list of new iPhone 4 features is the screen, which now includes a resolution far greater than previous models, at 960 x 640 pixels. This makes the 3.5 inch display very impressive compared to any other phone on the market.
Design: The design, as a whole, is considered to be a lot more slick than the previous iPhone models, and the iPhone 4 no longer makes use of curved lines. You'll notice a much bigger difference in the iPhone 4 than you ever did since the original model was upgraded to the 3G and 3GS.
Available Models: The iPhone 4 is available in 16GB or 32GB and comes in both black and white (like previous models).
iOS4: The new operating system, iOS4, helps to make the iPhone 4 as impressive at it is. One of the major complaints of the older models was that they didn't include multitasking. This now comes as standard on the iPhone 4, with much better controls for applications. Although it isn't quite complete (it doesn't work with all apps), it's still a huge improvement.
Features: Some of the other new features that come with the operating system include home screen folders to stop you having to scroll through too many pages of apps, a new master email inbox that will display all of your accounts in one place, and iBooks (originally seen on the iPad) for reading and downloading eBooks.
Photo and Video: The iPhone 4 features also include new video options. There is a front-facing self portrait camera and rear-facing camera, which allow you to make video calls and create videos in 720p, high definition at 30 frames per second. Users will benefit from an improved 5 megapixel camera including LED flash, touch-to-focus feature and fast shutter speed. There are, of course, better camera phones on the market – but this is fantastic for a smartphone.
Is It As Good As Everyone Says?
 The iPhone 4 really does offer up a number of noticeable improvements to the previous models. Take a look at the iPhone 4 features and you'll see a lot added that had been lacking before. The main drawback was the fact that the signal strength seemed to drop when holding the iPhone 4 over the antenna. However, Apple helped to overcome this by offering free cases to its customers.
The known truth is that the device is still a huge seller and widely regarded as the best, and most striking, smartphone out there today.
IPhone 5s Release Date and rumored new features
Despite the iPhone 5's notable success, new releases from its known rivals are slowly overshadowing its existence. It's not a surprise why rumors regarding its successor are widely spread across the internet and tech magazines nowadays.
When will be the iPhone 5s be released? What features should we expect from it? Does this new addition of the iPhone series have what it takes to be a competitive contender in the Smartphone battle arena?
Must Read : 5 Things to Know about Samsung Galaxy S4 vs. Samsung Galaxy S3
Their Release Date
Millions across the globe are patiently waiting for the new iPhone 5s or 6 and expecting innovative features that can totally overhaul our standards regarding Smartphones.
Experts claim that there will be no update on the iPhone series this year but of course not everyone agrees. In fact, there's a rumor spreading across the internet nowadays that the iPhone 5s release will be as early as June while others insist that it will happen within the last quarter of this year.
But one thing is for sure, Apple needs to release a new Smartphone to rival Samsung's third generation note.
Various sources even claim that full commercial production of the iPhone 5s has already commenced. There's also a possibility that the iPhone 5s will be released next month if ever claims that its manufacture started last March.
IPhone accessories intended for the series' new model is already distributed in various shops nowadays which is a clear indication of iPhone 5's nearing release.
Will the iPhone 5s have the iOS 7?
Apple announced that iOS 7 will be released in September or October. But then again, delays are expected depending on Apple's decision.
The iOS is predicted to undergo major changes not only in its interface but overall structure as well. Some even deem that it will imitate the flat appearance of Microsoft's Metro design language.
IPhone is known to combine the best of all technologies so this setup is likely to happen.
Display, casing, and camera
The Phone5s will surely include a Super HD screen display and camera. An article from China Times says that "Touch on Display" pane is currently developed by Apple's known supplier in Taiwan.
The report claims that the new display has a 10 point multi-touch and 0.5mm thickness which is far superior to what the latest iPhone model has.
Have you heard about iPhone Math? This is a plastic iPhone rumored to be released in June to cater the need of a cheap but high-performance Smartphone.
Analysts deem that the new iPhone will come in various sizes yet there's no hard proof to support their words.
The successor of iPhone 5 is expected to offer a 13mp camera. This is a normal reaction as new models of competitors out in the market today like the Sony Xperia Z and Samsung Galaxy S4 also boast this kind of high-end camera.
Some also assert that the iPhone 5s will host new built-in features including an fm transmitter. If this ends up true, you won't need to exert so much effort and invest a lot of time in searching for the best transmitter for iPhone.
Is it worth buying?
Confirmed facts about the upcoming iPhone 5s are still not enough for us to come up with a solid conclusion whether it is truly worth grabbing or not.
Nonetheless, considering the pattern of Apple in delivering high-quality and ground-breaking Smartphones, iPhone 5s will surely leave a mark in our history as it offers a new and improved Smartphone experience.
Quick Specification of The IPhone 5S
Phone 5
123.8 mm (4.87 in) H
58.6 mm (2.31 in) W
7.6 mm (0.30 in) D
iOS 7.0, due September 18, 2013
Apple A7, Apple M7
16, 32, or 64 GB
5.96 Whr (~1570 mAh)
8 MP back-side illuminated sensor
HD video (1080p) at 30 frame/s
HD video (720p) at 120 frame/s
IR filter
Dual warm/cool LED flashes
Aperture f/2.2
Facial recognition (stills only)
Image stabilization
Burst mode
1.2 MP, HD video (720p)
All model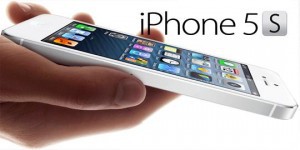 The IPhone 5S has an amazing 8MP camera which is high sensitive. Once the camera is turned on, the white balance and exposure is automatically adjusted and it blends to the environment. An "autofocus matris metering" "dynamic local tone map" with 15 Zones created. Apple has also upgraded the dual-flash of the iPhone 5S making it produce clearer picture.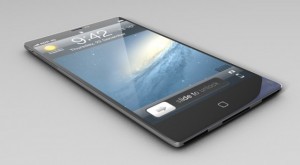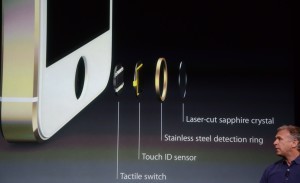 The IPhone 5S which is a touched screen based on smartphone is a seventh generation of the iPhone and succeeds the IPhone 5. iPhone 5S can capture 720 HD footage at 120 frames per second and also comes with finger print scanning called Touch ID. The finger print sensor is carefully implemented into the home button. Improved security as you can lock the smartphone using the new and improved Touch ID.
The iPhone 5S would be released on 20th September; The same day with Sony Xperia Z1 which was announced the berlin lately. The iPhone 5S which comes in 3 shades has a 16GB model is priced at $199, 32GB model costs $299 while the 64 GB model is tucked  with a price tag of $399.
What next in the iPhone world now the 7th generation is here? Let's wait and see what it hits the world with next