Almost every techie knows that with the help of an emulator, you can run mobile apps on PC or Mac, or even vice versa. However, the issue of using SnapChat on Macbooks and Windows PCs have been a demanding one for most people using the social media platform.
SnapChat is one of the most used social media platforms, with billions of active daily users. In today's article, I  will show you the best way to sign-in to your Snapchat account right from your PC or Mac. This can be done with the Blustack software and other tools that'd be added much later.
How to Use Snapchat on MacOS
SnapChat is limited to mobile phones because it is only available as a mobile app, and there is no web-client or desktop client for it. This makes it impossible to use SnapChat on Mac OS.
However, with the help of Bluestack Android emulator, you can get the social media app to work on your computer. Since you're using a Macbook, you'd have to first activate some settings for the smooth running of the SnapChat app.
Prerequisites for your Macbook to run Bluestacks
OS: Mac OS Sierra (10.12), High Sierra (10.13), and Mojave(10.14)
RAM: at least 4GB RAM
HDD: 4GB Disk Space
Allow Some Security Restrictions on your Mac
On your Mac, look out for the System Preferences app and click on it.
Go to Security & Privacy settings option.
Check for Allow App Store and identified developers and click ok.
Step One: Install Bluestacks
If your Mac is qualified to run this app, head on to the app's website and download the Bluestack app. Double-click on the executable file and install the program.
Wait for the program to download its full components from an online server, and then wait for when it would prompt you to complete the installation by following some sets of instructions.
Step Two: Sign-in to Google Playstore and Download SnapChat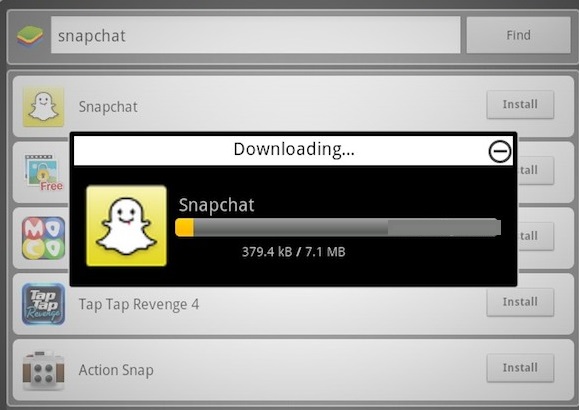 Bluestacks is an Android emulator software, and it has support for Playstore; thus, after installing the app on your Mac and launching it, proceed to sign-in to your Google account to access the play store.
The Playstore can be accessed from My Apps >>> System Apps. After you have signed in, search for Snapchat on Google Playstore and hit the "install" button; this will install the Snapchat app on your Mac.
Step Three: Log-in to SnapChat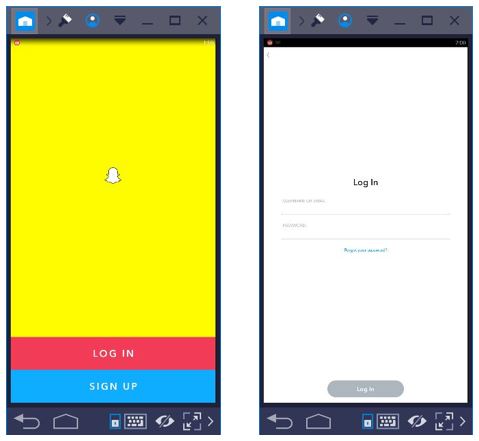 Once the SnapChat app has been completely downloaded to your Mac (via Bluestacks), launch the app and sign in to your account. That's it there! You can now run SnapChat on your Mac and carryout practically all the actions you could do with the app on smartphones.
How to Use Snapchat on Windows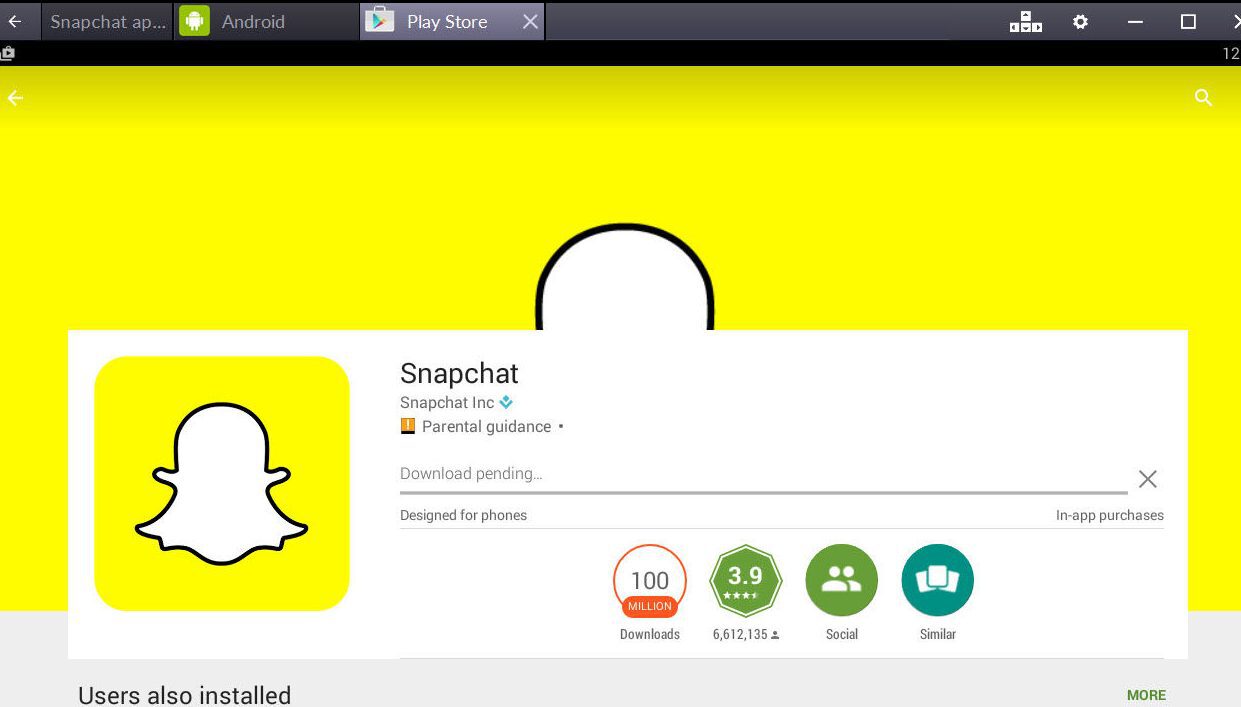 Since it is possible to use Snapchat on Mac, it should be possible to use it on Windows as well, right? Well, your guess is right, with the help of Bluestacks, you can also run Snapchat on Windows desktop, laptops, and notebook PCs. The process involved in this action is practically the same as that of running Snapchat on Mac (discussed above).
Step One:
Visit Bluestacks website (linked above) and download the Windows executable installer. Double-click on the installer to start installing the app on your PC.
Follow the on-screen instructions and allow the installer to run and download the full or supporting components of Bluestacks from their server.
Step Two:
On the main interface, look to the bottom area, you'll find a set of icons representing unique actions. Click on the "Install APK" option to get Snapchat installed on your Windows PC. A notification will appear once the SnapChat app is successfully installed on Bluestacks.
Step Three:
Launch the Snapchat app and log in with your registered credentials (username and password). Also, you can sign up for an account if you previously do not have a SnapChat account.
After logging in to SnapChat, you'll be able to operate the app just the same way you would do on a mobile phone (smartphone).
What more?
That's all there is to know about the top best ways to use Snapchat on Mac and Windows. It would come in handy for students in college, PC enthusiasts, and everyone else that's interested in running Snapchat on Mac/PC.
There are other Android Emulators that allows you to run SnapChat on PC and Mac; however, Bluestack is one of the most trusted, verified, and highly reliable. Also, the use of ARC Welder no longer works for running SnapChat on PC via Chrome.