Hello, welcome to 3rd planet techies. Today, I'll like to show you how to play game boy advance (GBA) and other really interesting retro games on your desktop, laptop and/or other personal computer machines.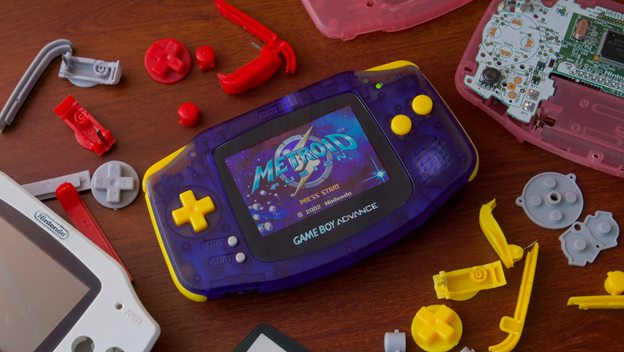 It may be difficult to believe but in the era of elaborate video games, many people opt for playing naïve, pixelated 8- or 16-bit retro games. They download special programs called emulators on either their personal computer or cell phone and begin running Nintendo, PlayStation, or Sega classics.
There are lots of nice retro consoles worth playing at the present time. Still, among the most popular old-school games, Game Boy Advance ones are the most popular. Every year, thousands of players avail themselves of emulation software and GBA games (also known as ROMs) and become happy retro gamers.

In this article, I'll tell you how to download your favorite Game Boy Advance ROMs from one of the most reliable online resources and become a happy retro gamer.

Downloading ROMs

Before going ahead with downloading games for your GBA console, make sure to avail yourself of a stable GBA emulator that can run the preferred games properly. The Internet is rife with many offerings, but your task is to select a trustworthy online source (like RomsMode) and download the emulator from it.
While you may source for GBA emulators from other sources, I strongly recommend that you pay attention to RomsMode, the website that has all the programs necessary for retrogaming. On the website, you'll find such time-tested emulators as My Boy!, Boycott Advance, GBA4iOS, Dream GBA, No$GBA, and other emulation tools capable of running most commercial and homebrew GBA games smoothly.

When you're ready for installing your new emulation tool, don't hesitate to open your browser and visit RomsMode again. Make productive use of the convenient search box at the center of the website's homepage. This will simplify the search process. If you're interested in some particular game file, you just need to type its name or title into the search field and click on the "Search" button. After that, you'll get the link to follow.

If you're not certain about what GBA game to select (all of them are fun and exciting!), you're free to check the list of the most popular GBA ROMs on RomsMode.
All you need to do is to gently scroll down to the bottom of the webpage and look for the "Popular Consoles" section. Choose the GBA console from the available list and start scouring the GBA ROMs section for the games you'd like to play on your emulator.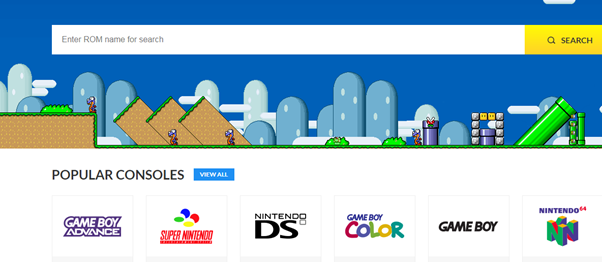 Once you have selected the ROM file you would like to download, you'll be redirected to the webpage that's dedicated to the specified file.


Feel free to familiarize yourself with the description of the game you want to play. You may find lots of helpful information and some useful tips on playing the chosen game in the description section. You'll also learn how popular your game with other players is.

When you're set for download, go ahead to download the selected ROM file. To do this, press the big yellow "Download Now" button on the main display of the ROM file's page.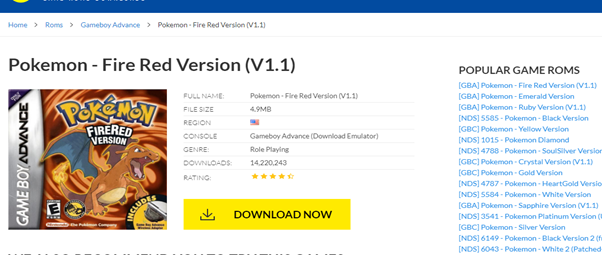 Upon doing so, you'll be prompted to put in the verification code, which should appear immediately after pressing the Download button. Once you're done entering the necessary figures, click on the blue 'Verify' button, and wait for the selected file to download.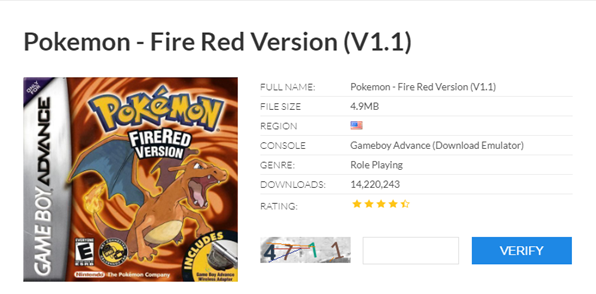 In a few seconds, your download should complete. You'll find the new ROM file in your Downloads folder (if you haven't picked another folder for storing your new downloads).

Please, note that all ROMs come in archived files, which means that you'll need to extract their content to any folder of your choice.

Playing ROMs on an Emulator

All that remains is to open the emulator, the one you have downloaded from RomsMode prior to getting your favorite GBA ROMs. Go to the "ROMs" or "Games" section within your GBA emulator and select any game you're eager to load.
Allow it to load completely. Thereafter, you can start enjoying your favorite retro game(s) on your PC.  And this is all that's needed to enjoy or pleasantly reunite with your childhood GBA friends!