Downloading videos from file sharing sites such as YouTube, Hulu, Facebook, Megavideo, Vimeo, Metacafe, VEVO, Liveleak , etc is now a "thing" every body likes to enjoy. But the thing is, its quite hard to find the right tools to enjoy the best download. And sometimes, even after downloading we are still faced with the challenge of converting the downloaded video to the format that we want. Here is the amazing thing, a software that allows you download videos from any file sharing service in the world and allows you to easily convert it to any format you like. " Wondershare AllMyTube for Mac and Windows" Allows you to do all these with just one click.
Introducing Wondershare AllMyTube For Mac and Windows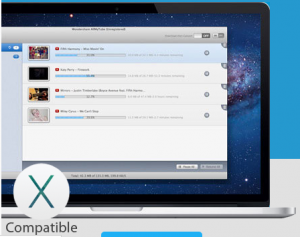 This software was released by Wondershare is packed with amazing features and lets you do the following;
D

ownload online videos, convert and manage videos freely and easily

Downloads videos from YouTube, Hulu, Facebook, Megavideo, Vimeo, Metacafe, VEVO, Liveleak , etc. more t

han 100 video sharing sites

Now download videos 3X faster from hundreds of video websites.

Play downloaded video instantly, with an on-board video player

Now supports OS X 10.9 Maveric

Convert

HD

&

standard

videos

to

all

kinds

of

video

formats

and

fit

them

on

devices

Extra

cts MP3 from YouTube, conver

t downloaded videos to all popular for

mats

and devices like iPad 2, iPad Air, iPod touch, iPhone 4S,iPhone 5, iPhone 5C/5S, Android, etc.
Pretty amazing feature right? But there is more and you can completely explore it once you lay your hands on it

How To Win A F

ree License of AllMyTube?
Apparently, this is the first giveaway of many so I am going to make it completely easy to get.
There are five (5) free licenses to be given away, and here is how to get yours
1. Like Our Facebook Page, Follow Us on Twitter
2. Share This post on any social network i.e. facebook, twitter, linkedin etc
3. Leave a comment on this page showing your interest(Compulsory with Valid E

mail)
HOW THE GIVEAWAY WOULD BE GIVEN AWAY
This Giveaway will end on January 31st, 2014
We will contact the winners with their email addresses, so an invalid entry means an invalid spot.
Share this with all your friends so everyone can participate
THATS IT: LETS BEGIN RIGHT AWAY
This Giveaway is now ended! Winners will get notified in their email addresses.>