M4ufree is a website that lets you stream movie series online for free. The website offers quite a lot of movies that would easily interest anyone. However, due to copyright claims, M4ufree's main domain has been removed online; notwithstanding, there are several mirrored domains that still exist.
Well, it's not only M4ufree that offers free movies you can stream and download. There are many other websites where you can stream for free and even download movie titles. Interestingly, in this article, I will walk you through the top 10 M4ufree alternative sites that are still up and accessible from anywhere you're located.
The Top 10 M4ufree Alternatives Sites for You
Here are 10 of the best M4ufree alternative sites for lovers of free movie streaming and/or downloads. It is important to note that these are "alternative" sites; they do not necessarily offer the same library, features, and interface as M4ufree.com.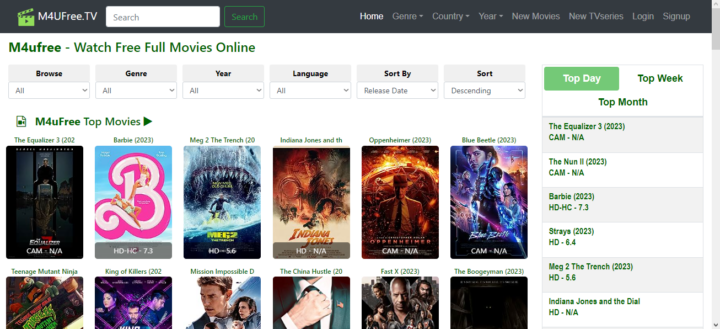 This is a mirrored M4ufree website with a massive library of titles and series that can keep you entertained for as long as possible. The website is pretty intuitive and well-designed, allowing you to easily navigate and find the exact type of movies you love to watch.
M4uFree.TV is accessible from anywhere you're located around the world, and the website loads fast across devices. You can also filter out movies based on "country" or "genres." New and old movies are available on M4uFree.TV – that's the most interesting part.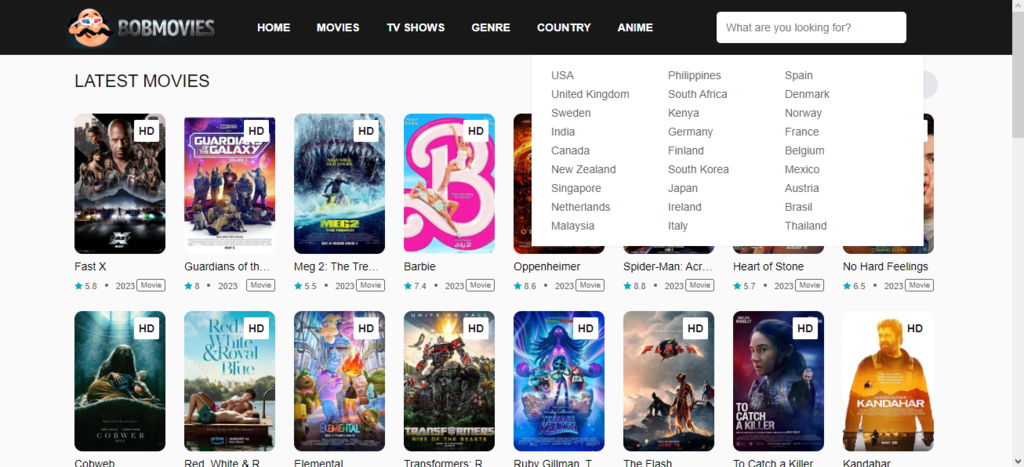 You'll find a number of new movies on BobMovies.cc. The website is pretty easy to navigate and find lots of titles that would catch your fantasy. BobMovies is similar to M4ufree because it offers a vast library and its movies are well arranged into categories.
Plus, the website has a "Search" feature that lets you look for specific movies you'll love to watch. You can browse movies based on country, and there's a dedicated "Anime" category to find a large collection of interesting anime episodes and titles.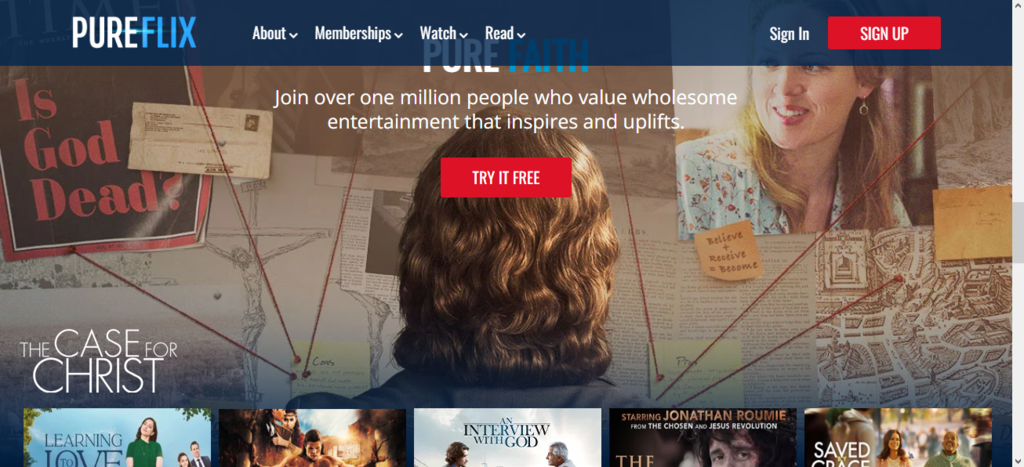 Look well, that's not "Netflix," hahaha. While Pure Flix does not offer FREE streams, it is an ideal alternative to M4ufree. PureFlix offers a collection of Christian movies, shows, and streams that are family-friendly and spirit-lifting. As a new user, you're eligible for a 7-day free trial before your selected subscription is triggered. You can cancel the service during the free trial period.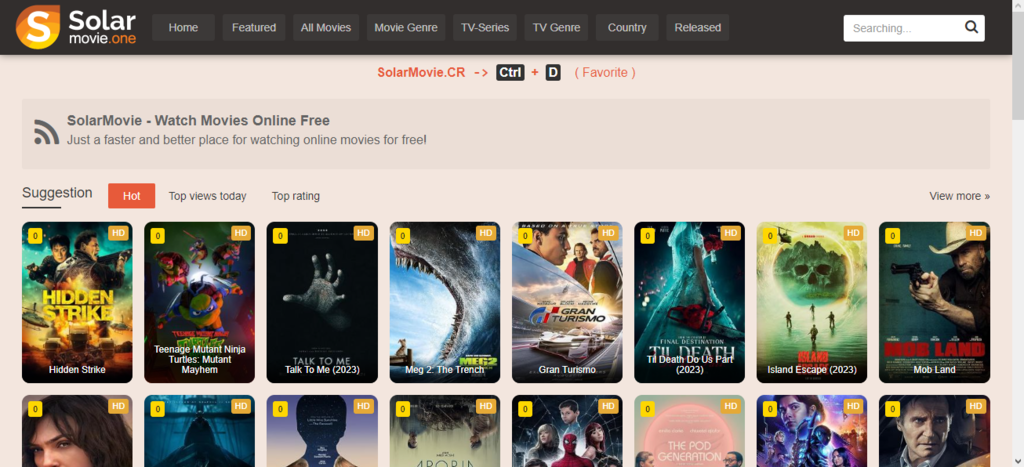 SolarMovie is one of those websites on the internet that lets you browse a vast collection of action, thrilling, fantasy, and comedy movies. The website hosts both old and new movies across various genres and you can easily navigate the interface.
Accessing the SolarMovie website doesn't really require a VPN – you can get through the site regardless of your location. More interestingly, the movies are all available in clear HD quality. If that movie is already out for downloads, it's on SolarMovie!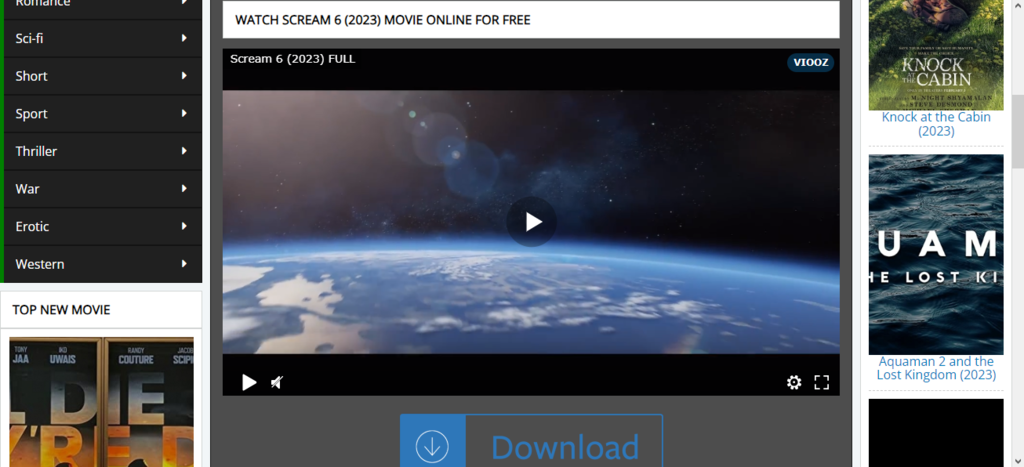 Viooz is another top website that lets you stream movies for free on the internet – in clear HD quality. On the Viooz website, you get to access lots of interesting movies that really catch your fantasy. Whether you love horror movies, anime, action, or any movie genre, literally, you'd find a number of titles relating to that genre on Viooz. You can access this website from any region across the globe – no VPN is needed.
The Los Movies website is dark-themed; it instantly puts you in the mood to start seeing a movie once it loads. On the Los Movies website, you have to deal with pop-up ads that tend to pop up each time you click or tap on the website's interface after a while.
You can register to have an account or stream as a guest on Los Movies. The navigation menu retraces to the right end (on desktop mode/browsers). Using the menu, you can filter the movies based on different selections. There's also a search bar for fast lookups.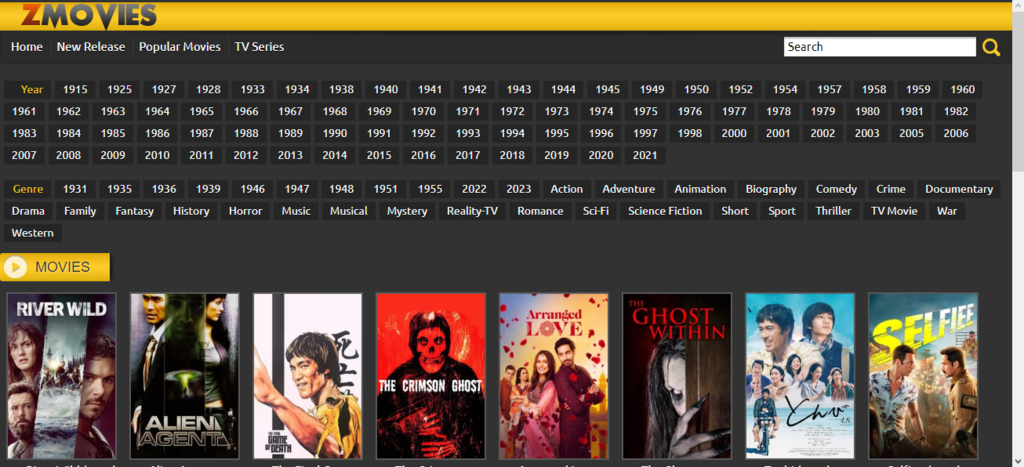 Going on with this list, Z Movies is a noteworthy website you should take note of. Z Movies offers a massive catalog of "all kinds" of movies you'll ever want to watch. The website has movies acted way back 1950s and even earlier. This means you will find a ton of documentaries to stream for free.
Of course, there is a search bar that lets you scan through the site to quickly find the movie you want to stream for free. Z Movies doesn't have any paid features. You can filter the movies to view only TV shows, the newest releases, or popular titles everyone is watching at the moment.
8. F Movies
Get instant access to a library of over 20,000 movies you can either watch online or download for free. Fmovies offers 1080p and 720p HD quality movies, and the servers are pretty fast – you'd experience little to no lag while streaming on the website.FMovie is inarguably one of the best sites for streaming movies online for free. Also, you can search for movies based on country, year, genre, and type (film or TV show).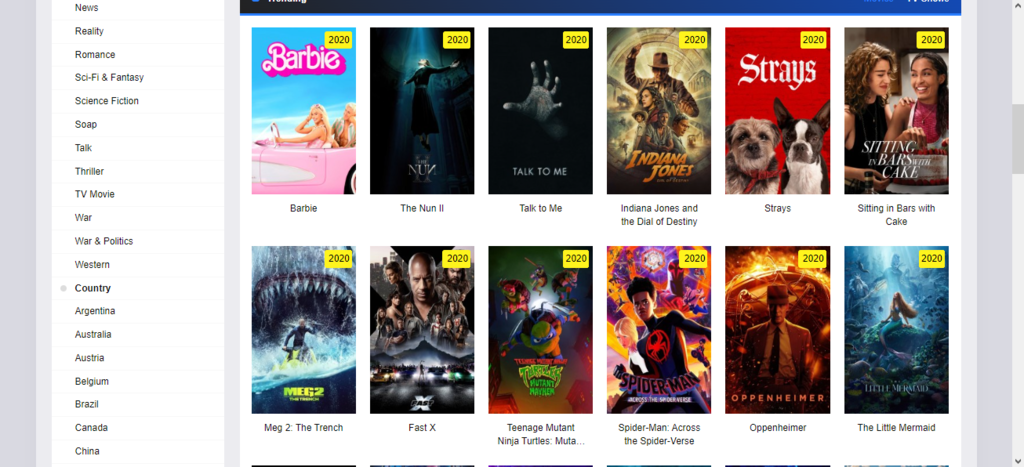 Primewire is a website that lets you search and stream both old and new movies for free on the internet. The website is available globally and can be accessed on any device. On Primewire, there are lots of movies across genres to catch up with in HD quality.
But, Primewire doesn't offer instantly new movies; you'd mostly find movies from at least months ago from their release date. Still cool? Yeah. Primewire serves pop-up ads too – you have to watch out for that.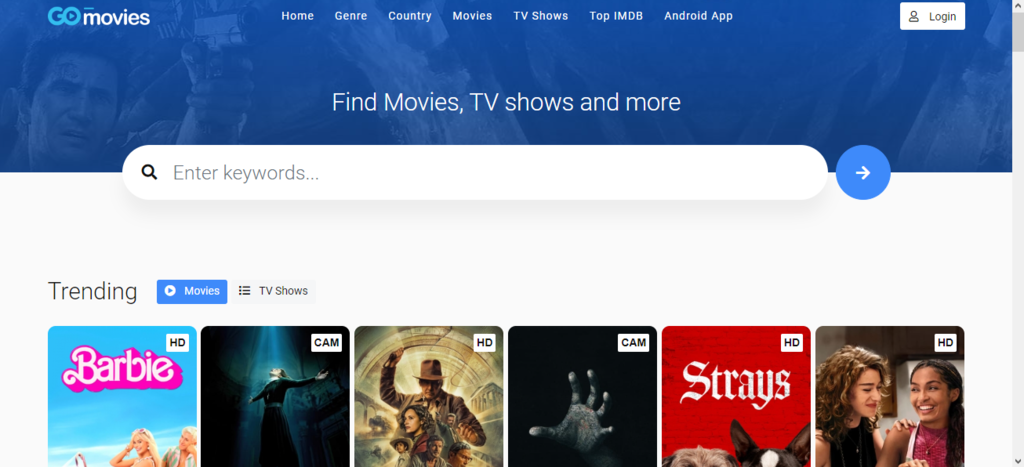 GoMovies offers movies and TV shows in clear HD quality across devices. The website lets you stream for free – with or without signing up for an account. You can also install the Android app on your smartphone for faster access anytime you need to see a movie.
Similar to most other websites here, the GoMovies website features a bold search bar for you to quickly find particular movies you want to watch. Also, there are different filter options, including views only "TV Shows" or "Movies." GoMovies is a good alternative to M4ufree.
What More?
These websites let you stream top movies for free on the internet – with some of them supporting "downloads" too. You can visit any of these sites if you can't access the official M4ufree.com website from your location. Have you got a free movie streaming website not mentioned here? Bring it to my notice through comments.