Stellar Converter for OST is a powerful software that helps you quickly convert OST files into PST and other formats, such as MSG, RTF, EML, HTML, and PDF. It also directly exports the OST data to Microsoft 365, Outlook, and Live Exchange. Using this software, you can easily convert multiple OST files into PST format in just a few minutes.

Why Do You Need to Convert OST into PST?
OST is an offline Outlook data file format that saves your synchronized online mailbox data on your local storage so that you can access it even without an active internet connection. Outlook, when configured with Outlook.com, IMAP Server, and Microsoft Exchange accounts, stores the data in OST format.

However, you cannot import data from an OST file into another Outlook profile or account. Also, you cannot access the OST file data, if it becomes inaccessible or orphaned. To do this, you must convert the OST file into PST format. PST format is also an Outlook data file format, used by POP/POP3 accounts. You can easily import PST files into another Outlook profile or account.

About Stellar Converter for OST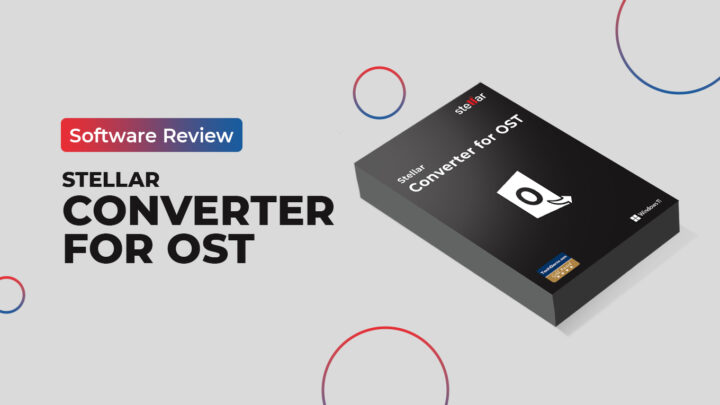 Stellar Converter for OST is a file conversion software that converts all the mailbox components, such as emails, attachments, calendars, and contacts from OST into PST format with high precision. It can easily convert encrypted, inaccessible, orphaned, or IMAP OST files into PST format. The software is recommended by Microsoft MVPs and IT admins.

The Toolkit version of the software comes with eight integrated solutions that include converting OST into PST, exporting mailbox data directly to Office 365 or live Exchange, splitting or compacting PST, repairing corrupted PST files, removing junk items, and merging PST files.

Features
1. Preview of Offline Outlook Data File
The software lets you preview your OST mailbox items, such as emails, folders, calendars, and others, before saving them to PST or other formats. This helps you check and selectively extract the items you want (if you don't want to extract everything).

2. Save Individual Mail Items
You can locate and extract individual items using the "Find Message" button. There are many filter options to streamline your search results.

3. Auto-Split Large PST Files
Stellar Converter for OST automatically splits large OST files into smaller files during the conversion process.

4. Batch Convert Multiple OST Files
You can upload multiple OST files and convert them in a single process. This comes in handy for organizations that deal with loads of email data and need to move to a new email service.

Pricing
Stellar Converter for OST is available in three plans (excluding the free demo version): Corporate, Technician, and Toolkit. The Corporate plan costs $79 per year. The Technician and Toolkit editions cost $149 and $199 per year, respectively.
With the Corporate edition, you're limited to just 5 mailboxes while the other higher plans let you add unlimited mailboxes.
How to Use Stellar Converter for OST?
The Stellar OST converter software offers a simple and straightforward procedure to convert OST files. It supports Outlook versions from 2003 to 2021. Here's the stepwise process to convert the OST file:

Step 1: Download and Install the Software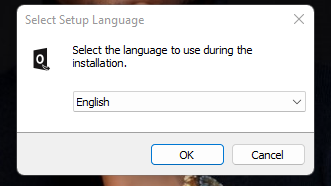 Download the Stellar Converter for OST software from their official website to your Windows OS computer. Then, install the software by following the on-screen instructions. The software runs on Intel-compatible x86 and x64 systems with Windows OS 11, 10, 8.1, 8, or 7.

Step 2: Add and Convert OST Files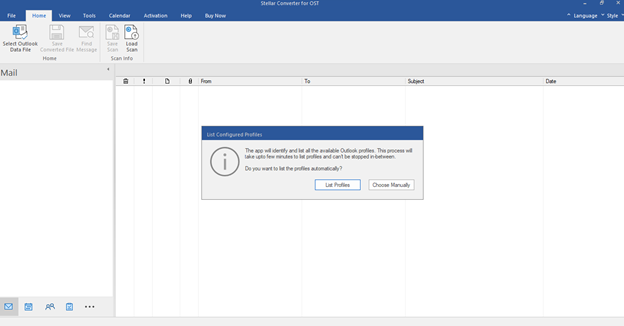 Launch the software and add your OST files using the "Choose Manually" button. You can also log in to your Outlook profile and select the OST files automatically from your profile.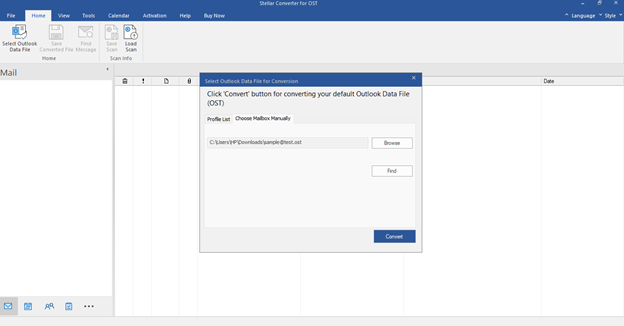 After you have selected the OST files, click on the "Convert" button to start the conversion process.

Step 3: Preview the Mailbox Items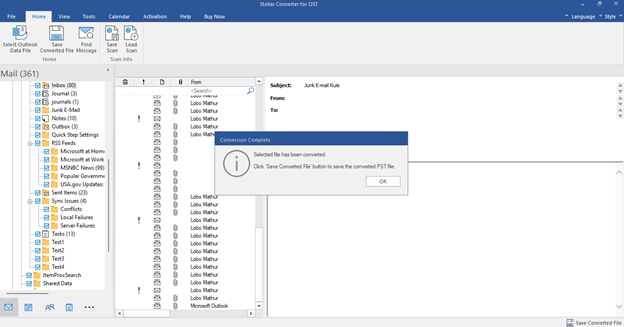 Once the conversion process is complete, you can access and view all your mailbox items. You click on a specific folder in the left pane to see its items. If you want to quickly search an item, click on the "Find Message" button and search for the item(s). There are many search parameters to define your search.

Step 4: Save the Converted File(s)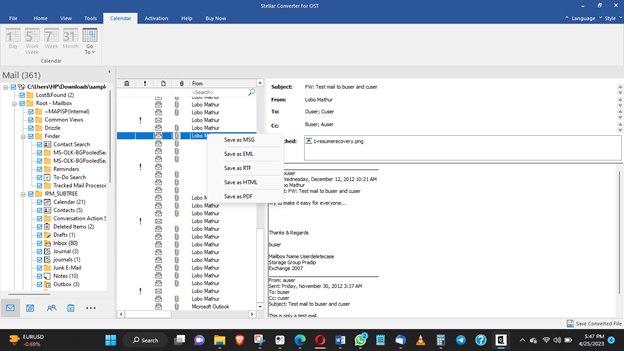 To save the converted file, click on the "Save Converted File" button on the Home tab. You can save selective items or folders. You can right-click on an item and choose a format you'd like to save it in.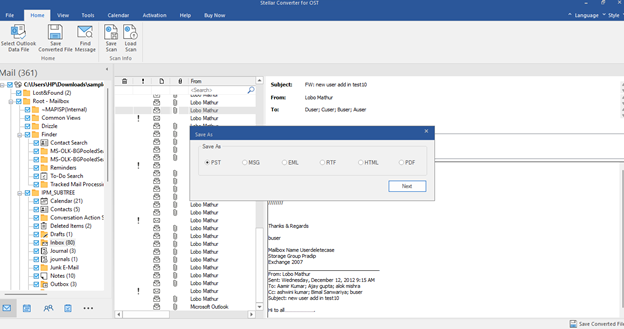 Apart from saving the items to PST format, you can convert them to a wide range of other formats or export to a live Exchange Server, Microsoft 365, or an existing Outlook profile [Technician edition]. During the "save" process, you can select recover deleted items to retrieve your deleted Outlook items and also choose if you want to split the OST file into smaller PST files.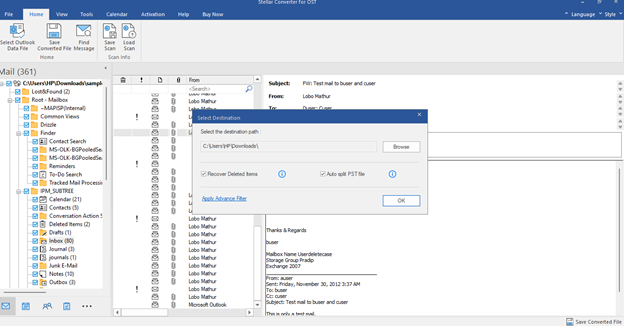 My Review and Verdict
Stellar Converter for OST is a handy and trusted OST to PST converter tool. It is really fast and easy to use. The software isn't totally free to use. The free version lets you try most of the software's features while limiting you to saving only 10 items from a folder.
The premium versions (on the other hand), let you enjoy the full features and functionalities of the software. Overall, the software is a good one and runs on virtually all Windows operating systems.

What More?
It is a super handy tool for OST to PST conversion. You can get started with the free (demo) version to experience the app's features before switching to any one of their paid plans to experience a more professional experience, depending on your chosen plan.