Tiny earbuds are the trendy tech of the moment, no wonder the launch of xFyro xS2 Earbud on Indiegogo was such a huge success.  Not so many people are interested in using those archaic earpieces these days, even though some of those earpieces offer better sound quality than most earbuds.
The xFyro xS2 earbuds are specially designed with sturdy materials to ensure durability. Plus, they conceal state-of-the-art audio technologies for better sound/bass quality.
xFyro xS2 Earbuds Overview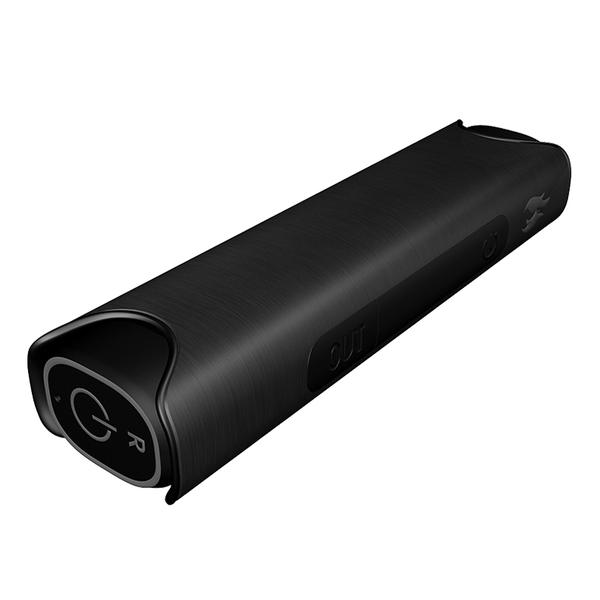 The pair is designed with waterproof materials; hence, you can still wear them on when bathing, if you're a music freak. Also, they are portable, and the battery looks to last long. Already you know it's a wireless accessory, so there are no cables.
One of the things you'd love about the xFyro xS2 earbuds is that they support hands-free calling, and you can connect the earbuds to any mobile device with Bluetooth support. You can connect the buds with your PC or MacBook.
Going on, the xFyro xS2 earbuds is arguably the first of its kind to be fully waterproofed. Furthermore, the prime audio technologies used in designing the xFyro xS2 earbuds make it a better option than its alternative. You'll definitely enjoy high-quality and precise sounds, thanks to the Noise Suppression and Isolation technology.
Features of xFyro xS2 earbuds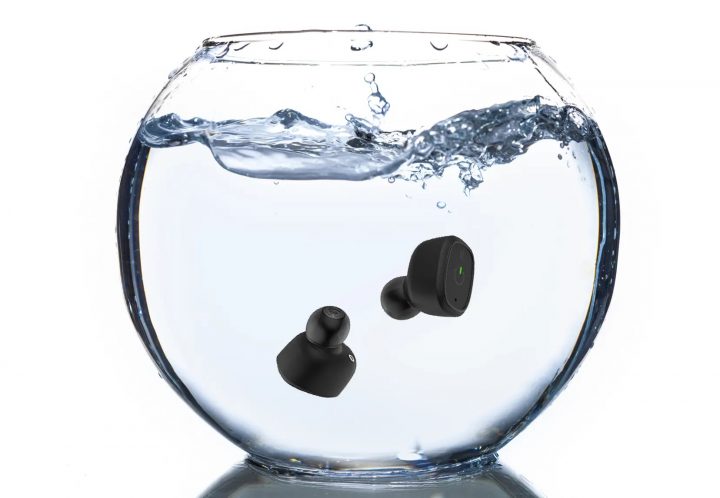 Here are some of the striking features of xFyro xS2 Earbuds.
Hands-free calling
This is a good feature to allow users to make and answer calls seamlessly without interrupting their activity. The xFyro xS2 earbuds are not the first pair of earbuds to come with this feature anyway.
Very compatible
xFyro xS2 earbuds are compatible with any device that supports Bluetooth connectivity. The earbuds can be paired with an Android smartphone, iPhone, PC, MacBook, Windows mobile devices, and more.
Waterproof design
The waterproof design makes it possible for these earbuds to be worn anywhere and anytime. You can put them on while in the shower, and even if you're cut in a downpour, there's no need to panic about your earbuds.
Additional power bank
These earbuds come along with a multifunctional power bank where you can connect and charge other of your devices, However, the power bank has dual free spaces where you will attach your earbuds to charge after use. This power bank is actually the charging case of these earbuds, and it has high capacity.
Premium sound quality
The xFyro xS2 earbuds deliver premium and precise sound to enjoy your music and make calls without distortions. More so, a noise suppression and isolation technology is specially designed for this purpose.
Sturdy design
Mere looking at the xFyro xS2 earbuds, they look promising and sturdy. The external material used is a premium brushed aluminum that is quite shinny and attractive. You'll definitely find these buds attractive, and the design makes them look like they'd stand the test of time.
Comfortable and fit
It feels quite comfortable to wear the xFyro xS2 earbuds in your two ears and listen to good music. Whether you're walking, running, hiking, cycling, etc. the xFyro xS2 earbuds sit well in your ears. Nevertheless, there are multiple size options.
xFyro xS2 earbuds Specifications
| | |
| --- | --- |
| Battery | Rechargeable 850mAh Capacity Power Bank |
| Waterproof | Yes, IP67 |
| Micro USB | supported |
| Bluetooth | v5.0, 10m range, EDR Bluetooth Technology |
| Charging | via USB, dual-port charging tube, takes up to 2 hours to charge |
| Duration | 8 – 52 hours after charge |
| Mic | Supported |
Verdict
The xFyro xS2 pair of earbuds is a good bet for the price, thanks to the precise sound quality and waterproofing. Also, the design looks very attractive and the pair support the newest version of Bluetooth (v5.0). xFyro xS2 earbuds can pair with any device and they last pretty long.
For more about xFyro xS2 Earbuds, check out their official website here.