Joomla is a powerhouse for the content management system or content management framework, which is available as a free open-source application and developed more rigorously and dynamically by the community.
It stands as the second highest content management system after WordPress. When it comes to the association and compatibility of the social media, it has more RSS feeds enabled and the social media integration yet needs to be added and made more compatible.
With a little exploration and usage of social media, the administrator using Joomla can easily and quickly use the required social media applications and integrate with it.
To enable such, there are over 6000 commercial extensions officially and commercially available for Joomla! Which also include modules, components, templates and languages.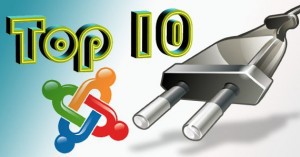 You can add this AddThis module anywhere on the page, with editing options of the account details. A single method can be employed to include any of the major social media sharing and bookmarking applications suitable for a limited spaced page.
Ultimate Social Bookmarking Plugin
By opting this if you are looking for a plug-in with full-features like incorporate, sharing, and bookmarking applications for all the major social media platforms.
You can feel free to choose any one style or application from the extended range. You can add up the uniform and small links just below the content or article and start working.
The biggest advantage of this plug-in is that it is easily recognized and so has become one of the most popular options for the social bookmarking.
Insertion of the sharing and bookmarking links about social media can be automatically done at the bottom of your post.
This plug-in is easy, fast, and offers out-of-the-box functionality. All the major sites can be added here. There is an option to make use of own and specific CSS too.
This extension is a featured, responsive, reliable and very use-full for Flickr. The Flickr plugin features the popular and highly configurable Highslide image viewer to display your flickr photos.
The Flickr plugin includes various options to configure the image viewer. This potential information can help you to increase the range of visibility and helps to initiate new conversations and interactions.
The accounts that are identified in modules can be tweeted with the help of this plug-in. If you are interested in headlining your own tweets or your friend's tweets you can do so by using this tool. It also helps the Tweeter followers.
Now each of your new article can be added to your pre-formatted tweet, which you had set spending good time and efforts. It enables faster and handy updated follow up within less time. It works only for published articles.
No need to depend on the pre-designed plug-ins and in fact you can create your own plug-ins for social media. It allows you to add any kind of code that has to be placed on the footer of the post or article you are uploading.
This is the way you can choose specific social media sites, and add up the links that you want, along with the desired image.
The extensions is a very important and useful Joomla social media extension, which helps to show all the channels and integrates them.
These channels can be hooked up easily with a one time task of entering the user ID for each intended channel to display.
If the template is wide enough, you can also add as many network platforms as you wish to. You can make this stalker to be displayed anywhere in the article, module, or position the community builder profile according to your convenience.
Welcoming the visitors and readers of the articles can now be easily implemented with RokComments. When the user wants to add the comments, they can do so, through their social media accounts.
This tool has the ability to potentially filter the spam. Moreover, it can be set for multiple popular comment platforms too.
Further changing the platform is also a hassle free task as you can change it without the need of installing new extensions. So, check out which plug-in, best suits your requirement, and make the best use of it to accentuate your creativity!