We live in times of online business development. Agree that most of us are excited about new web studios, companies, restaurants, coffee shops, service centers, hotels, cleaning services, and other Internet services. It is very convenient to have a phone at hand; and check the rating of the institution, its services, and reviews. It saves time and builds customer trust.
Also, the business owner can see reliable statistics on the number of website visitors, successful sales, link conversions, and more. If you plan to create a website for your favorite business, you are in the right place. We will discuss the fastest way to create an online platform with TemplateMonster.com.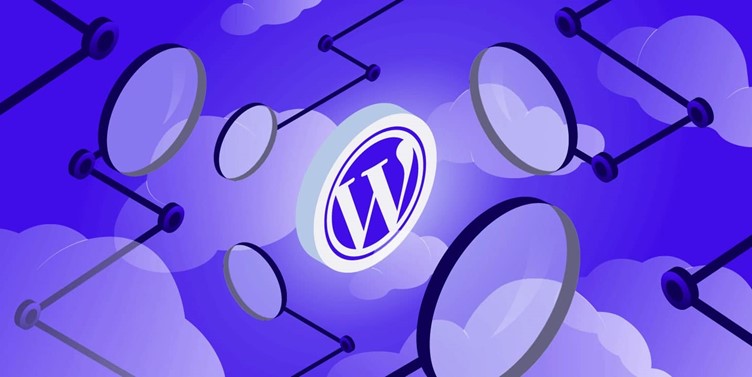 WordPress Template Meaning
It is the most popular CMS system. Millions of sites use it for their business. It takes 61% of usage compared to other platforms. You easily set up and run your website with this system. You don't need deep programming knowledge. The template includes all the essential tools for developing a multi-functional website.
A WordPress theme is scripts, styles, layouts, and responsible plugins for the functionality and performance of the site. Some templates have multiple skins in a set. It is convenient because developers and end users love these layouts for their flexibility and simplicity.
You change everything:
the appearance of the site;
font style;
colors;
location of widgets, blocks, banners, and buttons;
page layouts;
publication styles;
additional stylistic features;
functionality with the help of plugins (sometimes, you should contact the developer).
Now, let's divide the platform files into several groups:
Files of CSS registration sites: It is responsible for the appearance of the future website.
Templates: These are designs where you display your information.
Additional functions: Here you change or add new service files.
Image: Graphic documents that the skin author includes in the theme package.
Plugins: Most Elementor WordPress themes come with extra plugins. You can download more from the TemplateMonster website.
To choose a ready-made design for your project, we suggest asking yourself a few questions:
What niche are you interested in?
Do you need a blog-type information site, or are you interested in an online store?
In what style do you see your brand? (minimalist, bright, futuristic, classic, and others)
What features do you need?
Will you be able to cope with the operation of the site yourself?
Elementor Visual Page Builder for WordPress Themes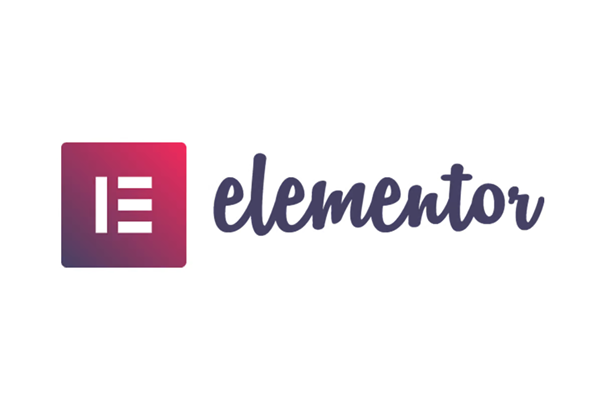 It is a page builder for the WordPress platform. Its main feature is the availability of ready-made sections and even entire websites you import to hosting and edit for your needs. But it speeds up the work compared to creating an online platform from scratch.
Visually, you can divide the editor into two major parts:
Side panel: Here you have tools for managing the builder: widgets, parameters, and global settings.
Visual editor: It is where you place posts you download from the library or create manually using drag widgets from the sidebar.
Note that you switch the builder to the platform console.
What can you customize with WordPress Elementor Templates from templatemonster.com?
1. Build pages
First, import the required skin. You add new sections and edit or delete them. You drag elements from one place to another, and the blue indicator helps you orient yourself with the location. If you click this icon with the left mouse button, you customize the component appearance: content and design.
2. Elements parameters
You have three tabs: Layout, Style, and Extensions.
The first is responsible for filling the widgets, the second helps with colors and fonts, and the third customizes indents, shadows, backgrounds, various effects, and animations.
3. Publication parameters
At the bottom of the sidebar, there are buttons for managing the page creation process:
Settings: Add and remove a header, remove a layout, and add a cover image.
Navigator: It displays all available widgets.
History: It shows a list of recent actions with the website.
Adaptability mode: It is a switch between devices that allows you to see the site on a laptop, phone, tablet, or computer.
Review the changes: It is a view of the finished website through the eyes of the user.
Publish/Update: If you want to add flair to the finished layout, create several sections yourself. The editor allows you to do this without knowing the code.
Pros and Cons of WordPress Elementor Templates
Any technology has its advantages and disadvantages. If the topic is about editors for sites, then this is relevant. You find out how many visual builders exist on the Internet. You will be amazed at the number! Developers create them to make site settings easier for the user. Elementor is the most versatile.
Pros:
A large amount of the necessary functionality in the free version
Regular saving of pages
Possibility to change the version if the update does not suit the interface or features
Creation of adaptive websites for gadgets
Ability to adjust SEO parameters
Cons:
If you need to use WooCommerce, you should pay extra for the version
You should always make a backup copy of the site
TemplateMonster WordPress Elementor Themes Features
The Marketplace provides convenient navigation for you. You find a template by the following indicators:
topic
tags
builder
color
functions
compatibility with the platform's version
compatibility with the WooCommerce version
compatibility with additional plugins
styles
web forms
rating
price
update
rating, etc.
Monstroid2 – Multipurpose Modular WordPress Elementor Theme – Multipurpose Modular WordPress Elementor Theme is an absolute bestseller in the store. The ZEMEZ team developed a universal layout for any business. So it has a clean and classic design. And the colors have pleasant shades. It is fast and optimized for SEO settings.
The main advantage of the template is the amount of functionality. You will be amazed if you watch the demo version. It includes dozens of skins to choose from for each page. You create a unique website with this benefit.
Also, Monstroid2 includes many helpful elements for functionality and visuals: Accordion, Advanced Carousel, Advanced Map, Animated Box, Animated Text, Banners, Brands, Buttons, Call to action, Circle Progress, Contact Form, Countdown Timer, Download Button, Timeline, Icon box, Image grid, Image Justify, Image Masonry, Inline SVG, Instagram, Parallax, Portfolio, Post Slider, Pricing Tables, Progress bar, Scroll, Navigation, Services, Slider, Smart List, Tiles, Social icons, Subscribe Form, Tabs, Team Members, Testimonials, Text, Ticker, Toggle, and Video Playlist.
It is compatible with all WordPress-compatible Linux Hosts and the latest platform versions.  so you don't have to worry about updating. Also, this is an example of a website where you make a media space because you can operate an Audio Player, Video Integration, Video Player, and Media Library File Manager.
Such an item has hosting recommendations for you, which you consider if you want to develop a fast and productive project.
Elementor WordPress Themes FAQ
1. How to Edit WordPress Templates with Elementor?
You use the console or the visual editor. If you decide to use Elementor, you will save time. For this, it is necessary to use the side panel with widgets and windows with material on the work surface.
You can upload texts and images, move blocks, change their size, and choose colors, fonts, and styles. You don't need to know the code; you operate the drag-and-drop system.
2. What Features Do TemplateMonster WordPress Templates Include?
The marketplace provides functional templates. The number of functions depends on the theme of the template. For example, templates for training can have an event calendar, a Learnpress plugin, a blog, a dashboard for students, and more. If you are interested in the hotel and restaurant business, you will receive a menu, booking, beautiful galleries, etc. Cryptocurrency templates have infographics, counters, and currencies.
Please note that all themes are responsive for different gadgets, have Retina Ready technology, and are optimized for SEO.
3. How to Create an Online Store with WordPress Themes Elementor?
You should install and configure the WooCommerce plugin. You will receive an online payment system, shopping cart, product page, and checkout. Choose the required standard and local payment gateways. Please note that Elementor provides a paid plan for using the online store functionality.
4. What Benefits Do You Get from TemplateMonster Purchase?
Get six months of free how-to documentation and support from the product author. If you need to consult a vendor, submit a ticket to the TemplateMonster account.