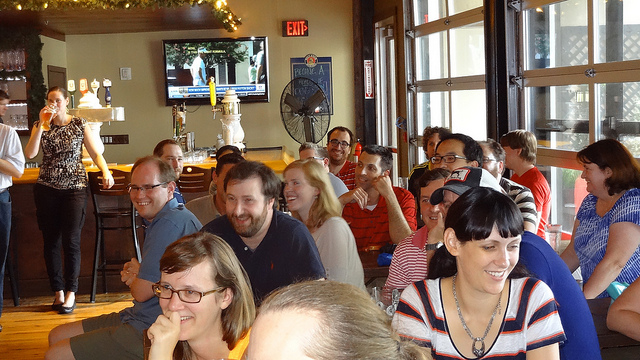 After retirement you may experience a sudden shift in lifestyle: no more clocking-in, no more worrying about next week's deadlines, no more putting up with the boss; it's something you've been looking forward to all these years and now it's here you find you're missing the routine. Well, adjusting to life on the pension can be difficult but here are a few activities that will not only keep you busy but will add a few pounds to the coffers at the same time!
Arts and Crafts
Sure, it's a great hobby and one that comes with its own rewards, but in the modern digital age those rewards can be both financially satisfying as well as personally satisfying!
Whether you're painting local landscapes, sculpting, or hand-making handicrafts, there are plenty of people online on sites like eBay willing to pay a little extra for the personal touch.
You could even consider having your creations showcased at local community centres or cafes that you frequent where locals could take a shine to your work.
Tuition Services
You've spent your whole life accruing valuable information and skills that others will happily pay for you to share with them.
Music lessons, foreign languages, maybe group-orientated classes at local community centres – why not make the most of your skills and pass them on to others? Don't fancy house calls?
There's always the option to work from home. You may find that schedule is exactly what you need in the transition from workplace to retirement.
B&B
This one may be a little more of an investment than others, but with enough set aside or taken out from the pension it may be reasonably simple – especially if you've already moved out to where people might want to visit on their trips away from the city.
Opening up a bed and breakfast not only keeps you plenty busy, but also assures a supply of fresh faces at your home to help you to feel sociable without the hassle of even having to go out!
And don't forget, with a B&B you are your own boss – which might make a nice change from your old workplace environment.
Writing
Believe it or not there is now good money to be made in writing, especially with the Internet connecting people across the globe.
Maybe you could take up blogging as a way of having your experiences and memoirs published – or maybe work on that children's book you've always planned to write?
For former educators, fact checkers, clerks and assorted grammatical wizards there's also the option to take on proofreading work for students and other associated struggling essayists!
Playing the financial markets
This one might sound a little outlandish – but considering that an increasing number of retirees are supplementing their pensions with winnings on the pools or down at the local bingo hall, why not get in on the act where the big money is at?
Simply keeping up with the finance section is enough to keep the brain active and what better way to motivate yourself to stay up-to-date with current affairs than to be in for the chance of profiting from them!
Bonus:-
3 Stress-free things You can Do from Home for Extra Income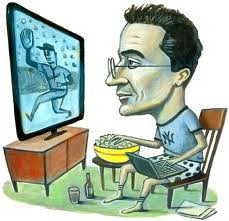 An essential ingredient in frugal living is spending less money. However, there is only so much you can cut from your budget before you can't cut anymore — or you feel so restricted that it becomes difficult to maintain your situation.
If you are looking to improve your cash flow, you can look for ways to add a little more income to your budget. Increasing your income doesn't mean that you have to go out and find a part-time job, though. There are things you can do from home to make a little extra money.
You may have to spend some time getting things started, but after a while, you might find that you can create a steady income from the comfort of your home. One of the most popular things you can do is freelance.
You can freelance if you know how to write, if you are knowledgeable about graphic design, or if you know how to program. Technology has made it possible for you to provide your services to people all over the world.
Many of my own clients have never even met me in person. Improving your marketable skills will be even more important now that you are taking in clients, and you need to be careful of scams and people who don't pay you in a timely manner, but with a little perseverance, you can earn some money as a freelancer.
Creating your Own Platform
Another way to make a little extra money is to start your own web site. Think of something that you are passionate about, or that you are knowledgeable about.
You can start a blog or web site quickly and fairly inexpensively. Post information that others find useful, and consider tweaking content to focus on certain keywords.
You can even look for good information from other sites, and curate it in a way that attracts visitors. Content curation and creation are expected to really take off, and you can be involved.
Monetize your web site/blog with AdSense, as well as affiliate programs. Once you have an established following such as a site like MoneyNing.com, you can even begin offering advertising packages.
If you know a lot about something, you can offer your services as a consultant. You can do PR and image consulting, or you can provide help as a SEO consultant or social media guru.
It doesn't even have to be online. You can base a consulting business for communications, teamwork, survey design, green living or some other subject of interest out of your home.
You may have to travel sometimes, though, so that can get difficult because of the time and money involved in doing so. Luckily for you, we have a ton of travel coupons to help you save a bit at least on the financial side of things.
What More?
Of course for many of these activities you will need to be sure that you are getting the full value of your pension and savings working for you as best as is possible.
Considering a pension transfer may be your first step to unlocking the funds you need to start your new side-line as a self-employed retiree.
Post contributed by Kay Brown of pension transfers .
Image credit: flickr.com