This are five free android apps that were formally introduced and later updated for the best perfomances and users enjoyability. This app falls under the category of password management, Web browser compression, lock screen functionality and media.
Google Android OS apps can easily be gotten from the Google Play Store. The play store is pre-installed in every Android device so there is no need to worry about downloading it. Simply check the your app list and open the play store to download from it. N.B. You would have to link the Play Store with your Gmail Account.
Apps installed from Play Store are automatically updated once there is an update available. So here are a list of the five apps below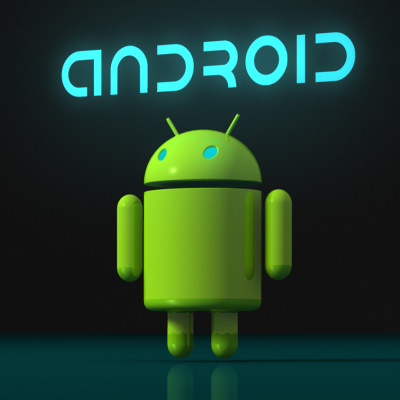 ==> Enpass
Enpass syncs and stores passwords and other details, like ATM Personal Identification Numbers, or PINs, and financial account numbers using AES-256 encryption.
Introduced last fall, Enpass's latest revision, released earlier this year, includes a brand new, built-in browser with autofill that lets you open a website in Enpass with your User ID and password already filled in. This app offers a limited feature set for free.
==> Pandora
Pandora has 100,000,000 to 500,000,000 installs and has an average Google Play Store rating of 4.5 stars out of a possible five from 1,428,721 reviewers.
It has an alarm clock, the music streaming service Pandora's newly updated app lets you pick a favorite station to wake up to. Alarm clock meets the 21st century.
Features include the ability to customize alarms throughout the week up front. Importantly, there's a snooze function too.
==> Google Chrome
Google Chrome has100,000,000 — 500,000,000 installs and has an average Google Play Store rating of 4.3 stars out of a possible 5 from 1,452,807 reviewers.
Still in Beta, this app starts to learn your most used apps based on where you are — like car, home or workplace.
It then cleverly places those location-specific app launcher icons on the lock screen, so you can launch them from the lock screen instead of digging through numerous home screens.
Work apps are easily available when you're working, and leisure apps when you're at home
==> MTV
MTV claims 100,000 — 500,000 installs and has an average Google Play Store rating of 3.9 stars out of a possible five from 5,590 reviewers.
MTV's recently launched on-demand app lets you view entire episodes of MTV shows, including Teen Wolf and Real World. However, that's only if your cable provider is listed in the app.
Participating providers are limited and don't include majors such as Comcast's Xfinity, Dish and Charter. Hence, the runner-up No. 5 position in our All Things Appy Android roundup.
==> Cover Lock Screen
Cover Lock Screen claims 500,000 — 1,000,000 installs and has an average Google Play Store rating of 4.4 stars out of a possible five from 35,317 reviewers.
Still in Beta, this app starts to learn your most used apps based on where you are — like car, home or workplace.
It then cleverly places those location-specific app launcher icons on the lock screen, so you can launch them from the lock screen instead of digging through numerous home screens.
Work apps are easily available when you're working, and leisure apps when you're at home.
source: technewsworld.com
,
Share with this Short-link: