Android 4.4 KitKat, the latest mobile operating sensation, expected to hit the market last month, is still under the hood. While the Android fans all around the world where waiting eagerly for the Android 5.0 Lime Pie, the release of Android 4.4 KitKat has completely turned the tables upside down.
The hype surrounding the release of this most awaited release is sky high yet the release date of this upgrade isn't announced. But, one thing is for sure. It is the features and device upgrades of this release that have kept people busy looking out for its arrival.
I've compiled below some encouraging factors about Android 4.4 KitKat OS and how it can improve user experience.
Must read : 5 Apps You Must Install on A Rooted Android Phone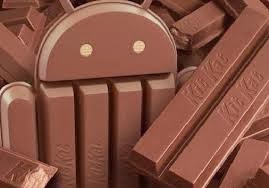 The wait has come to a halt as Google recently launched its product Nexus 5 with Android 4.4 update. However, not everyone can experience the power of Android 4.4 but only those who have Nexus 5 with them. What exactly does this brand spanking new operating system carries and how it can influence your mobile user experience? I've provided below some fantastic features of this robust operating system and its device upgrades. Read it and enjoy!
Full-screen immersive mode
A great feature incorporated with 4.4 KitKat is the immersive mode. The time taken to navigate and using status bar would be significantly less as it employs swipe from top or bottom edge of screen. Also, the parameters will be visible full screen as well.
NFC
With this version, the users can enjoy a new open architecture for NFC payment which is compatible with all mobile operators. A new feature called HCE will enable NFC card on any app.
Ok Google
Complete voice control with a new feature called Ok Google. With saying a word "Ok Google" Your voice search, send a text, get directions can be performed easily with accuracy.
Enhanced multi-tasking
Memory optimization is the top feature which will enable to perform a lot multi-tasking activities. It's believed that this feature offers faster responses and accuracy.
Infrared edge
Android extends its support with applications for TV remote controls and other devices if they're in the proximity of an infrared (IR) transmitter.
Location in quick settings
A quick settings dropdown menu with new tile for location settings is available with this pack.
Monitoring using location modes
As your battery last less by constantly switching GPS, Wi-Fi and mobile data on and off then you can breathe easier with KitKat. You can pick either 'high accuracy' or 'battery-saving' location modes from settings menu. You can also track apps that have recently requested your location.
Lock screen with multiple features
Now with Kitkat you're provided with options to jump to any particular part of songs or videos by pressing the options for a long time.
Google Drive
This is a fantastic feature associated with KitKat. With this option, it becomes easy to save files, from apps like Quickoffice, etc. with quick access. Also, sending the files you're currently working won't be difficult with this option.
Bluetooth MAP support for cars
Now with this version, the support is extended to MAP (message access profile) which can help you connect your devices with bluetooth devices in your vehicles.
Remember, I haven't mentioned all the features of this latest version on this post. In fact, it has got some fabulous features besides the ones that I've compiled down here.
Whatever it is, the arrival of this product to the market with some fascinating features has propelled the excitation of the Android lovers worldwide and no stopping them. Come December, this wonderful release may hit the market with high velocity, till then wait for this!