If you've used Google Home devices for quite some time now, you will discover that the official Google Home app doesn't do much, and you need some additional apps to complement your smart home.
These Google Home apps are simply mobile applications you can connect with your Google Home smart devices to enjoy a smarter experience. Understanding that there are many things Google Home can do, these apps listed below work seamlessly with virtually all Google Home devices.
The 15 Must-have Apps for Google Home
Hereunder are the 15 must-have apps for Google Home. One or two of them would end up being your favorite Google Home Apps of 2023.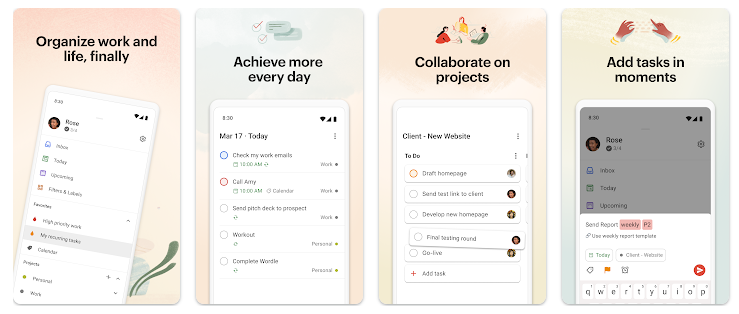 The Todoist app directly integrates with Google Assistant and Google Home devices, and that makes it one of the best apps you should have. Basically, Todoist is an app to improve your productivity by helping you plan your day and create to-do lists.
It has a friendly interface and can work with Google apps. Todoist's free version lets you do a lot, such as accessing its collaboration and organizations features and allowing you setup up to 80 active projects.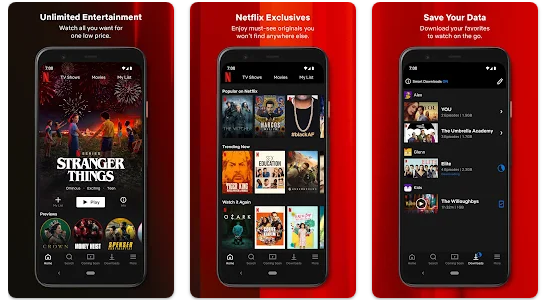 If you're not satisfied with your YouTube streams, you can get more movies and shows on Netflix. Netflix is one of the essential apps to install as part of your Google Home app setup.
The app connects directly to Google Home and Google Assistant platforms. With the Netflix app installed, you can simply ask your smart device to stream a movie you using voice commands.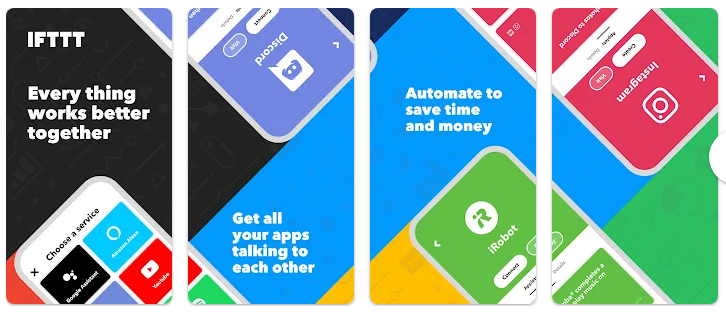 On its own, the IFTTT app is a smart home application; it integrates with many smart assistants, including Amazon Alexa and Samsung Bixby. The IFTTT is a productivity application that helps you to set up automation and integrate additional functions into your Google Home.
You can customize and set up various automated activities using IFTTT; the most interesting thing about this app is that it is completely free, with zero ads and no in-app purchases.
4. TuneIn Radio: News, Music & FM (Install)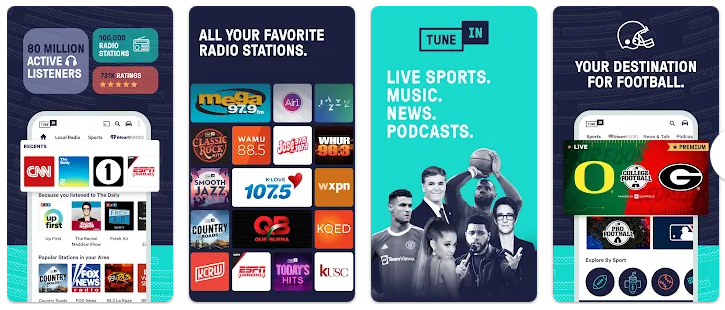 Love listening to the news, podcasts, and new music? TuneIn is one of the best radio apps to have on your device, and it can also be a "must-have" Google Home app for podcast addicts and news lovers. The app grants you instant access to thousands of radio stations and hundreds of thousands of podcasts.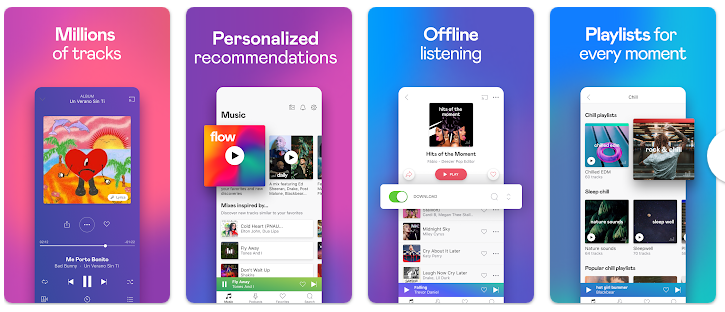 Actually, you can install the Deezer app as an alternative to TuneIn Radio because they have similar features. Other similar apps you may consider installing include Pandora, Spotify, or Apple Music. The purpose of installing these apps is to allow your Google Home to play music or stream live audio from a variety of sources.
6. Google Maps (Install)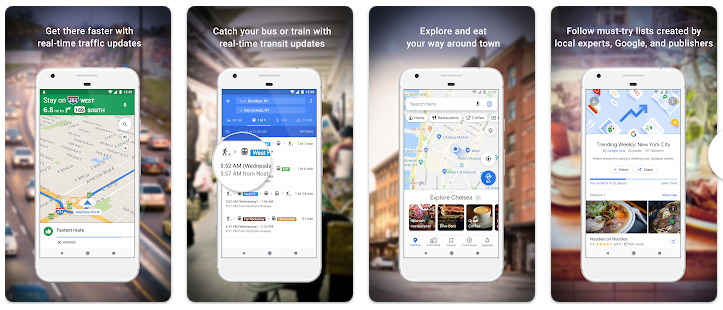 Google Maps is one of the best navigation applications available across platforms; it directly integrates with all Google Home devices. You can use Google Maps to request traffic updates before stepping out – and have the traffic information shown on your connected smart display device with Google Home support.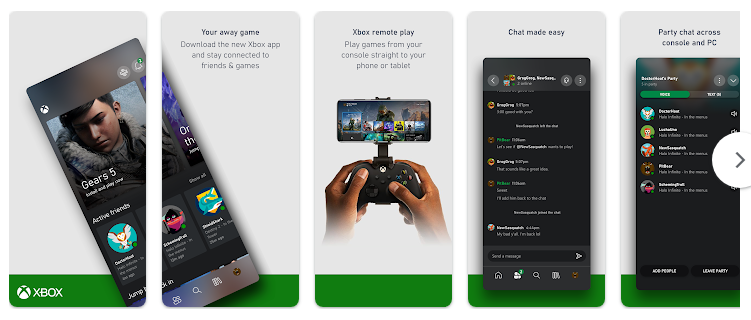 The Xbox app on Google Home? Yes, an incredible number of Google Home users are rapidly integrating Xbox with Google Home devices. Of recent, newer Google Home devices come with native support for Xbox connectivity via the Xbox app.
To enjoy this feature, all you need is to connect your Xbox account to your Google Home, and that's it. You can run basic tasks using voice commands, for example, recording gameplay, changing channels, pausing/playing media, turning the console on and off, and other actions.
8. YouTube TV (Install)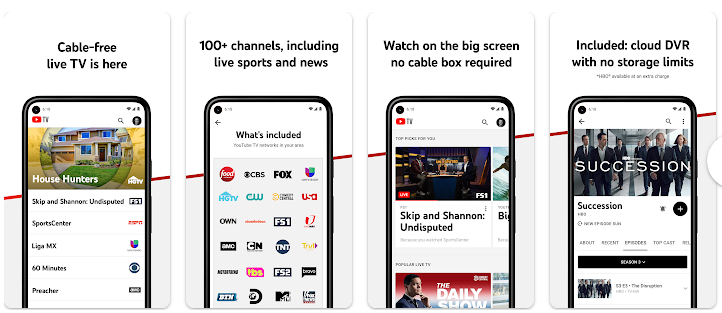 Live TV applications are becoming more popular by the day as more and more people look to cut off cable TV. No doubt, Live TV apps offer much flexibility to follow up on your favorite TV shows, events, and talk shows.
There are pretty many TV apps out there, but YouTube TV is one of the best. Other good alternative ones you may want to consider include Hulu+Live TV, Paramount+, and others. These TV apps are compatible with Google Home devices.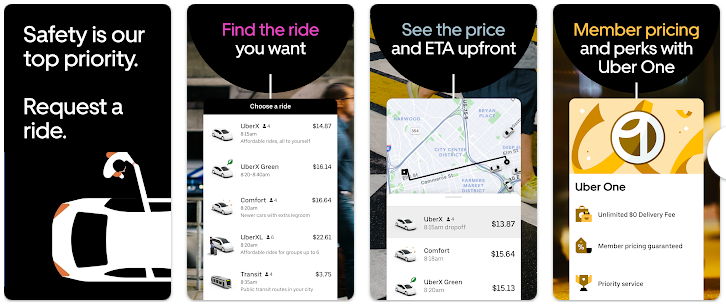 Continuing with this list, Uber is a great addition to your Google Home apps. It is a ride-share application that lets you book a ride for any occasion. With the Uber app added to your Google Home app lists, you can use voice commands to check on free drivers around your area. The Uber app itself is intuitive and easy to use on any Android device.
Nest is a smart home device owned and marketed by Google. The Nest app works specifically with the Google Home Nest device. With the Nest app, you can monitor your home from anywhere and access a ton of impressive security features too. Nest products you can control with voice commands include Nest Thermostat, Nest Hello, Nest Cam and Nest Cam IQ, Nest x Yale Lock, and Nest Secure.
11. To Do Reminder with Alarm (Install)

This can be an alternative to the Todoist app; however, it stands out with the integrated alarm function. You can set automated reminders with this app so that your smart home device reminds you of every important activity you wouldn't want to miss out on. It is a nice app – very easy to use and integrates with Google Home.
12. Philips Hue (Install)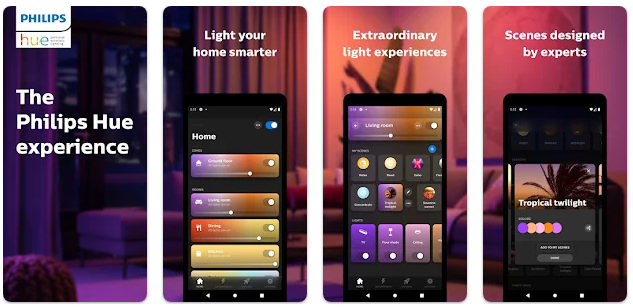 Philips Hue lights are easily integrable with Google Home, and so you can install the Philips Hue app as part of your Google Home apps; the app lets you control your smart light with voice commands. Their Google Home integration is top-notch as well. Well, not only Philips Hue lights work with Google Home; other lighting hardware companies like LIFX and Nanoleaf have products that are Google Home compatible.
13. mySteamist (Install)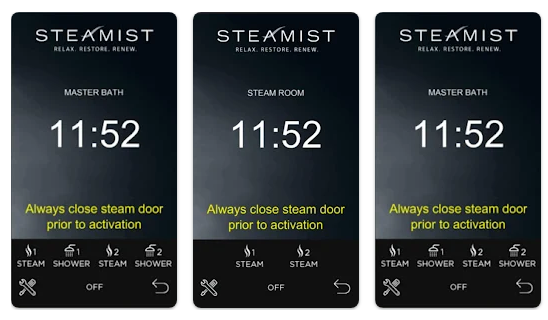 The mySteamist app lets you connect and talk to your Steamist 550. This app lets you control, start, stop, and check on the status of your smart home steam shower. It integrates seamlessly with Google Home and Google Assistant. You need to have the Steamist 550 to use this app.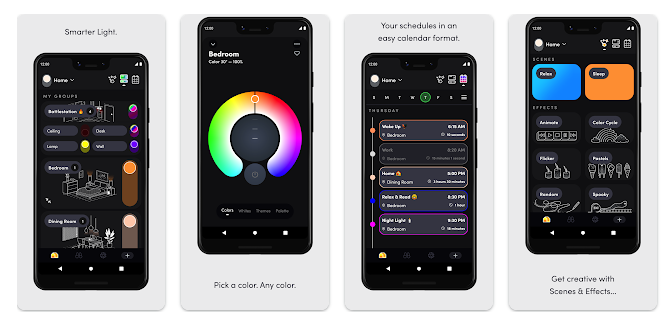 It acts just like the Philips Hue app to help you control your smart lights. The LIFX app automatically adds to your Google Home and allows you to turn on or turn off your smart lights. LIFX makes a variety of smart lights that connect to your home WiFi to complement your smart home setup.
15. Basically, Any Google App
Yeah, any Google application connects to Google Home to offer you a better experience; this includes YouTube, Youtube Music, Chromecast, Keep, and Google Calendar. So, you can look up and add more Google-owned applications to improve the functionality of your Google Home.
What More?
These applications are compatible with all newer Android OS versions down to 6.0. They are pretty intuitive and free to install; however, most of them support in-app purchases and ads.