QR codes are a great way to share content, provide a linking mechanism, and track activity around your content. They are getting more popular around the world, and people are using them for everything, from product tags to coupons.
One of the most popular options for QR codes is the WIFI QR code.
What are WIFI QR Codes?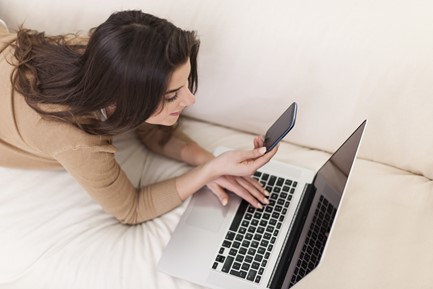 A WIFI QR code is a barcode that can be scanned with a QR reader application on a smartphone to access a WIFI network. You don't have to remember or search for a password, and you don't have to fill in any sign-in credentials to gain access to the internet.
Why use WIFI QR Codes?
When you scan a WIFI QR code, it will ask you whether you want to connect to a network. Click on your network from the options it offers to connect. User IDs and passwords are not needed at any time. This is a real time saver and it's a highly secure connection.
You can also use a QR code scanner app offered by a third-party service provider to scan your WIFI QR code without having to type in the password on your mobile phone, pad, or computer.
The Benefits of WIFI QR Codes
There are a number of benefits to using WIFI QR Codes, including:
Easy to use: Just point your smartphone at the code and it will automatically start scanning.
Efficient: WIFI QR Codes can be scanned quickly, allowing you to quickly and easily gain access to your WIFI network.
Effective: WIFI QR Codes are capable of creating a strong and secure connection with your network. You can share your QR code with other users without having to share a password with them.
Portable: You can take the WIFI QR Code with you wherever you go and connect with your network wherever it is available.
Cost-effective: WIFI QR Codes are relatively inexpensive to create and use, which means you will not have to spend money on a password manager.
How do I create a WIFI QR Code?
You've seen them before – those little QR code generators that allow you to quickly and easily create QR codes for use in your mobile app or website. But what's the big deal?
Well, for one, WIFI QR codes are a quick way to gain access to your network. Plus, they look great on mobile screens!
But the real benefit of using a WIFI QR code generator is that they're secure. That's because a QR code is a two-dimensional code that uses black and white squares to create a graphic representation of the text or image inside.
Because a WIFI QR code is so secure, it's perfect for use in public places where internet connections are not secure.
How to share your WIFI QR Code with others?
Once you have generated the QR code on your phone:
Select "Network & Internet."
Click on WIFI.
Click on the cog icon that appears next to your network name.
Click on Share.
If you are looking for a way to improve the way you connect to the internet, WIFI QR codes are a great option. They provide a quick and easy way for you and others to access your network without the use of a User ID and password.
You can customize your QR code to match your business branding. Additionally, WIFI QR codes are simple to create and use; so you can get started quickly.