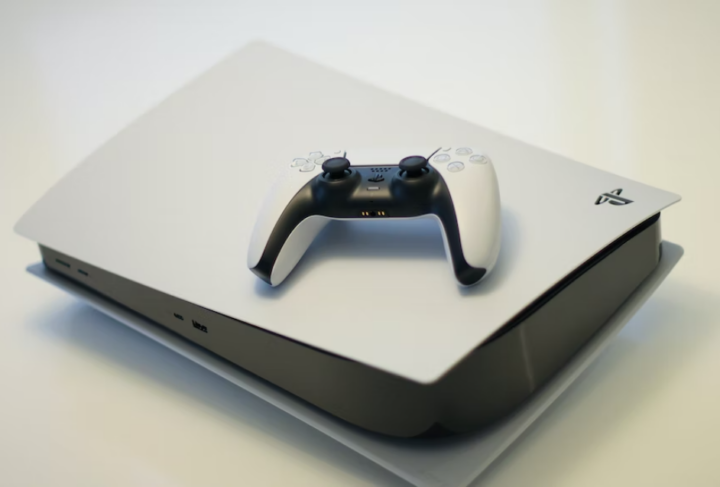 The year 2022 has been another great year for Sony PlayStation. According to Statista, Sony sold PlayStation games for around 196 million dollars in the first three quarters of 2022, showing that gamers worldwide truly loved PlayStation games.
The games released in 2022 for PlayStation are worth playing in 2023 too. Whether you couldn't spare time for gaming in the previous year or just bought a new PlayStation console, here is a brief overview of the best Playstation games (in no chronological order) to help you enter the world of gaming.
Stray
Stray is one of the favorites for PlayStation gamers in 2022. This game packs a punch for gamers and has a lot of fun gaming experiences to offer. The game can be completed within 5 hours if the gamer focuses on the main aspects.
Falling in the "adventure/indie" category, you should consider playing this game if you are a true "explorer." As this game is not difficult to play, you can enjoy it even if you are not a "hardcore" gamer.
Plot
The story revolves around a stray cat that has been separated from its family and now must undergo a mission of solving a mystery. In this 3rd-person adventure game, a player can enjoy the thrill of exploring a cybercity full of unnerving threats.
Completion Time
The main objects of Stray can be achieved within 5 hours. However, if you set out to explore all aspects of the game, it will take around 9.5 hours to complete.
Price
This game is available for $23.99 only.
Elden Ring
Falling into the RPG/Fighting genre, this game features multiplayer "madness" you will probably not find in any other game. The great challenge Elden Ring gives to its players has made it a super-hit title in the gaming industry. Another reason why this game has sold around 20 million copies is that this game becomes relatively easy to play if the player switches to the "Easy Mode."
Plot
Elden Ring is considered one of the most confusing games of recent times. This game allows players to enjoy a 3rd-person perspective. You start your journey as someone called Tarnished, who now must try to make sense of things around him by attaining the Elden Ring and becoming the Elden Lord.
Price
Elden Ring is on the "expensive" side, as you need to pay $59.99 to play this game.
Completion Time
If you want to explore all aspects of the game, you must invest around 133 hours.
Gran Turismo 7
Gran Turismo 7 is an amazing racing simulation game if you want to satisfy your racing instinct. Over 10 million copies of Gran Turismo 7 have been sold, and more gamers are expected to buy this game in 2023. This game offers difficulty levels, and you can decide how much time you want to invest in the game.
Plot
Gran Turismo 7 lacks a plot, unlike other famous games. However, with more than 400 cars available, you will have a lot of content to enjoy nonstop. This single-player game encourages players to build their collections and participate in competitions arranged on certain occasions.
Price
The standard edition of Gran Turismo 7 costs $39.89, but you can buy "Digital Deluxe Edition" if you want to explore high-octane adventures.
Completion Time
You can complete this game in around 25 hours, but it may take around 120 hours if you explore it as intended by the developers.
Persona 5 Royal
Persona 5 Royal is a great JRPG you must try if you love Japanese culture. This game is a bit on the expensive side but provides good value for money. This open-world game is an amazing option if you want to enjoy a battling experience that immerses you in the game.
Plot
To sum it all up, Persona 5 Royal is a high-school drama combined with factors you cannot resist. Your journey in the game will start with a student called Joker, who's transferred to a new school after getting accused. You must now team up with like-minded fellas to live life your way.
Price
This game costs $59.99 only.
Completion Time
You will have to spend at least 100 hours to complete the game, even if you skip the full-length content.
Cult of the Lamb
Cult of the Lamb has earned its reputation as one of the famous roguelike games in the PlayStation gaming community. This game is considerably affordable when compared with other titles. You must play this game if you love the "heavy metal" aesthetic and want to slay demons all the time.
Plot
The plot of Cult of the Lamb revolves around a possessed lamb that is saved by a stranger called "The One Who Waits." To repay the favor of getting saved, the possessed lamb must form a cult by invading the territories.
Price
You can buy it for only $24.99.
Completion Time
Completing this game requires roughly 14 hours for basic tasks and a maximum of 22 hours if you want a detailed experience.
The Last of Us Part I
The Last of Us Part I is one of the most amazing post-apocalyptic games out there. This game offers one of the greatest combat experiences you can find in any game. The story of this game can keep the gamer hooked for a long time.
Plot
The Last of Us Part I is a single-player game that revolves around the missions of Joel, who has to take Ellie with her in the post-apocalyptic United States. A mutant fungus named Cordyceps has turned people into creatures called infected who are essentially cannibals.
Price
You can buy this game for $69.99 only.
Completion Time
You can finish this game in 14 hours if you only focus on the basic tasks, but it will take around 22 hours if you explore all the features.
God of War Ragnorök
God of War Ragnorök is one of the most famous action-adventure PlayStation games. This game has earned popularity over the years because of its amazing gameplay and storytelling. You should start playing this game if you are interested in the aspects of Norse mythology.
Plot
The story of God of War revolves around Kratos, who kills Ares to become the new god of war. Then Kratos goes on to fight and then kill the entire Greek pantheon in God of War 2 and God of War 3. God of War: Ragnorök starts to explain the story of Freya. She has now turned to essentially a ghost that wants Kratos to die.
Price
God of War Ragnorök is available to download for $69.99.
Completion Time
You will have to spend around 26 hours to finish this game and around 52 hours if you explore all its elements.
Horizon Forbidden West
The gigantic sandbox of this game has a lot of action role-playing content to offer if you like investing hours and hours into a video game. You will love to replay this game because of its loving characters and the amazing story this game has to offer.
Plot
Horizon Forbidden West revolves around the story of Nora to find the source of the infamous plague that has ravaged the lands. She must kill beasts and destroy hostile machines to restore the balance of the world.
Price
You can download this game for $29.99 only.
Completion Time
It takes 28 hours to complete the basic tasks, but you can spend 88 hours if you want to fully explore the game.
Destiny 2: The Witch Queen
The sci-fi universe bundled in Destiny 2: The Witch Queen is a must-play for anyone who loves to explore open-world adventure. Originally a first-person shooter game, the new installment of the Destiny series explores how Savanthun became the lightbearer.
Plot
The story explains how Guardians embark on their journey to destroy the throne world of Savathun. During the game, the player tries to find out if Savathun stole the light to abuse her power. But as the story unfolds, the attempts of the player only help Savanthun.
Price
You can start playing this game for US$39.99 only.
Completion Time
It's possible to complete the game within 7-12 hours.