Of course, it is very much possible to watch TV without cable. Technology has provided us with a variety of alternatives to expensive cable TV subscriptions and services. Already, quite a lot of people see the use of outdoor antennas to be the best alternative way to bypass cable TV subscriptions. However, asides the use of antennas, there are more other ways to follow up your favorite TV programs or watch the best movies anytime.
The Best Ways to Watch TV without Cable
Here are the best ways to watch TV without cable and irrespective of your location, country or state. They can be used in home and offices, and without any form of limitation.
1. OTA Antennas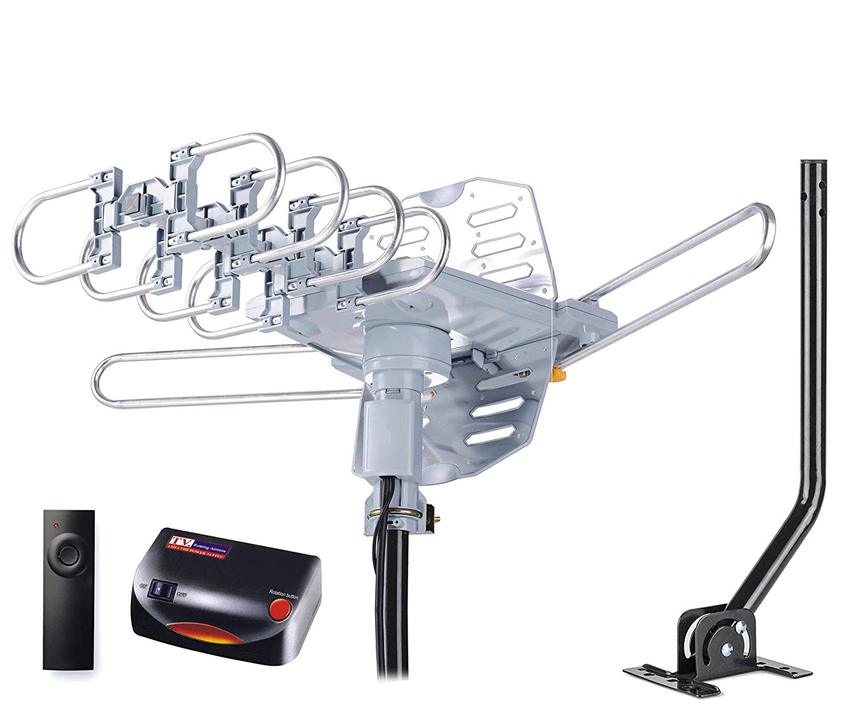 The use of outdoor/indoor antennas remains the best alternative to cable TV services. Obviously, there are lots of free to air (FTA) TV channels that you can capture with an Over the Air (OTA) antenna. These open channels include CBS, Fox, ABC, NBC, CW, and many more. Interestingly, these channels are all available for free, and you'd never have to pay a dime to watch all programing offered by these channels.
More so, OTA antennas offer high-quality TV streaming where available, and some of them have impressive reception range. However, there are tons of suitable antennas you can get in the market; we have previously reviewed some of the best antennas that are suitable for outdoor and indoor use, as well as compatible with HDTV – read our Best Outdoor Antennas Review.
You'll find OTA antennas between $20 – $70 on different stores and marketplaces (online or offline).
2. Netflix
Netflix is a popular streaming service, although its premium offerings are geo-limited. On the verge to cut off cable TV services and still enjoy your favorite movies or streams, Netflix can be the best platform for your need. There are quite a lot of benefits attached to using Netflix in place of cable TV services. Firstly, there won't be any physical cable connections. Secondly, you won't have to stress yourself looking for the right frequencies and settings to get all the channels you need.
Furthermore, Netflix is a subscription-based Over The Top streaming service with lots of offerings. You can enjoy television series, feature films, documentaries, etc. on Netflix. One of the main benefits of Netflix is that it allows you to watch stuff while on the go. You can try Netflix free for 30 days, after which you must subscribe to a plan to continue.
3. Sling TV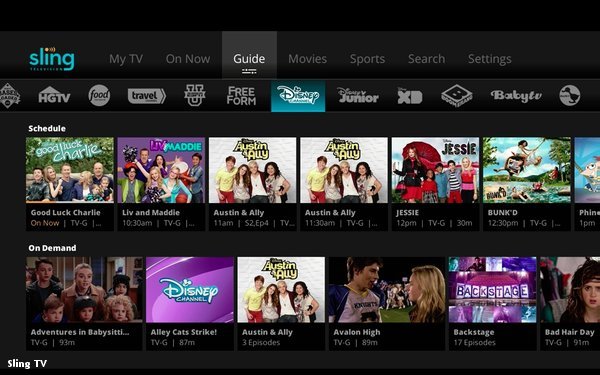 Unfortunately, if you're not in the United States, you cannot use this service; it is available to only people in the US. However, with a reliable VPN, you can access this service from any country or region. Sling TV is one of the best OTT streaming services, which has quite a lot to offer its subscribers. You can rely on Sling TV to watch TV without cable and still enjoy your favorite streamings and programmings.
Sling TV offers various live streams; you'll get to watch major news, sports, shows, and more on this platform. However, just like Netflix, you must sign-up and subscribe to a plan; yes, you have to pay, but the fee is far cheaper than what you pay for cable TV services. There are tons of channels available on Sling TV; plus, it also supports add-on packages.
4. Amazon Prime Video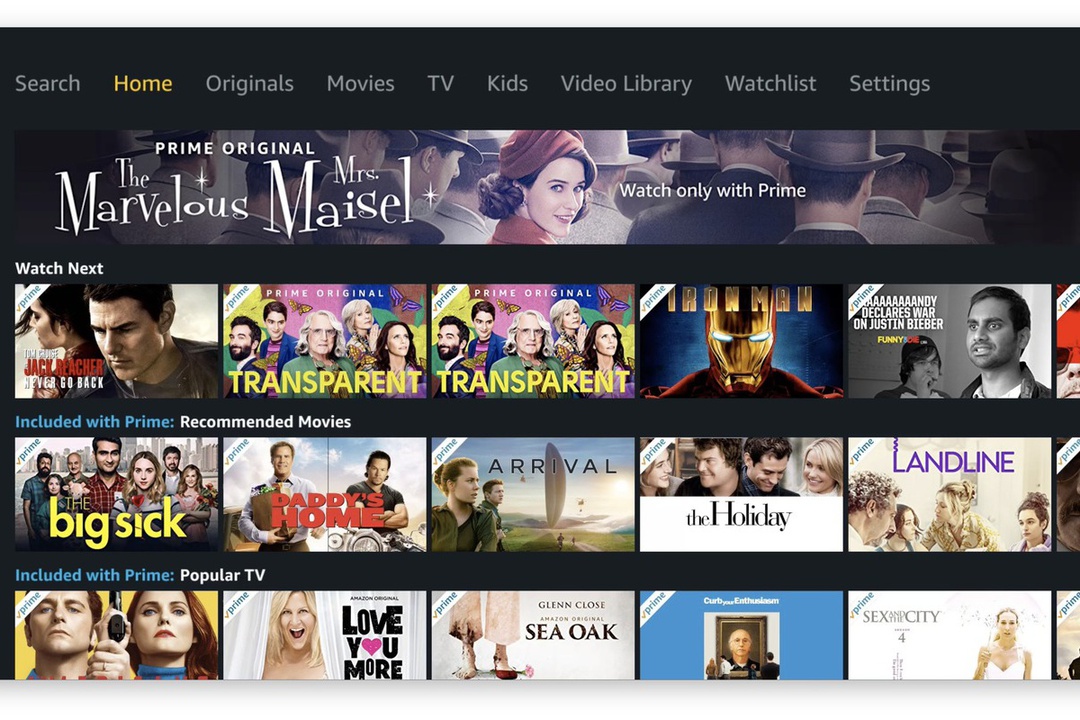 This is another excellent option for people who want to watch Tv without cable. Amazon offers this service as an on-demand video streaming service, and it supports a wide variety of features you will like. On this platform, you'll find lots of interesting original digital contents streamed by popular channels such as CBS All Access, Boomerang, Cinemax, Sport Now, Starz, Showtime, HBO, Horror Tv, FNL Network, and BroadwayHD.
Also, Amazon Prime Video supports UHD and HDR streamings; however, the quality you'll get depends on the device you're using to watch. You can try out this alternative for free for 30 days before deciding to subscribe and activate the full features. The service is available in most American and European countries.
5. CBS All Access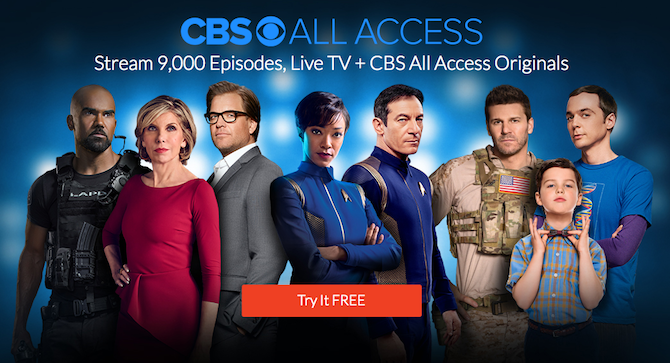 If CBS is your favorite cable TV channel, then you don't have to pay exorbitantly just to watch this channel. CBS All Access is a subscription-based streaming service that allows you to watch all the digital contents provided by CBS. It is an over-the-top, video-on-demand service owned and managed by CBS Interactive. There are lots of original contents available on this service.
You'll get access to many live TV shows, sports events like NFL games, and much more entertainment stuff when using this service.
6. Vudu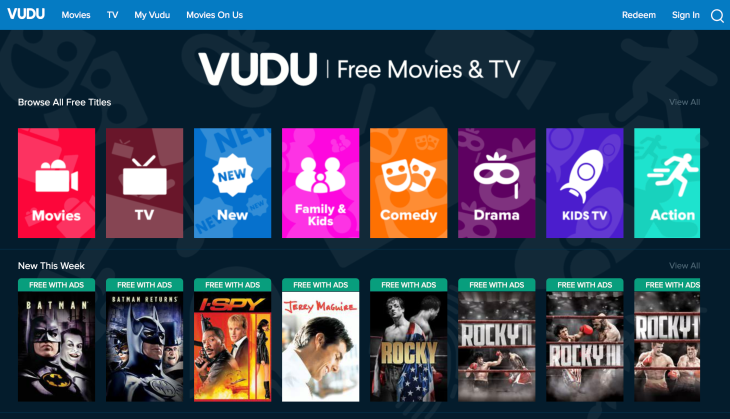 You can rent or buy original movies from Vudu, as well as follow up with your favorite TV shows. The service is available for free for its users; however, it is not supported in many countries. Also, you can access Vudu on different platforms to watch your favorite TV show anywhere and at any time. Interestingly, Vudu can be accessed on specific game consoles. It is an excellent alternative way to bypass the costly fees of using cable TV.
7. Hulu + Live TV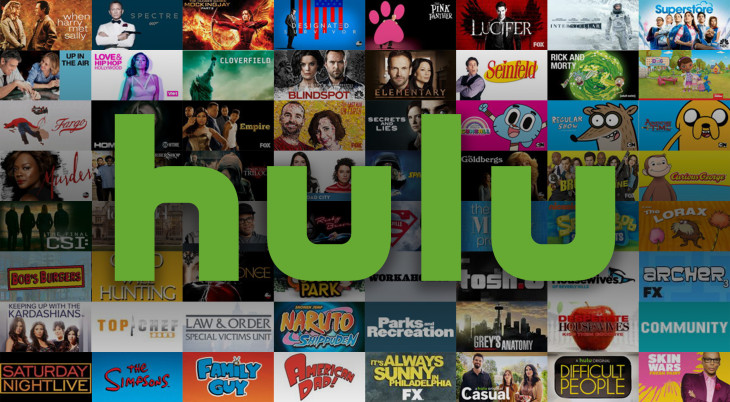 Hulu is one of the most popular streaming platforms available to everyone in the US and specific regions. It is a vast platform where you get to watch quite a lot of TV channels, gain access to follow-up your preferred programs or movies, as well as access tons of other interesting digital contents. Hulu + Live TV offers a wide variety of channels to users; these channels include all ESPN channels, FS1 & FS2, NBC's Golf Channel, and quite others.
When you're using this platform – Hulu, you can opt-in for add-ons to get more channels. Sports, documentaries, live shows, news, and more, are available on Hulu and it works across various platforms.
8. PlayStation Vue
You can count up to 50 channels available on this platform. PlayStation Vue supports the following channels and more: Big Ten Network, ESPN News, ESPNU, CBS Sports Network, NBC Golf, NBA TV, MLB Network, SEC Network, and NFL Network. Using this service as an alternative to watching TV without cable will save you a whole of cost, offer more flexibility, and you'll still enjoy so many channels like it were a cable TV.
Don't be bothered by the name of this service; it does not require a Playstation Console. Actually, this is available as a live streaming TV and On-Demand video streaming service, which requires subscription before a user can access the digital contents inside.
9. Pluto TV

Although restricted in most non-American and European countries, Pluto TV is one of the best streaming services that allow you to watch live TV programming, as well as offer a wide variety of exciting movies, shows, and more. Pluto Tv is actually an internet-based TV platform provided by Viacom; it runs on several platforms and apparently has a lot of good stuff to offer.
There are hundreds of live TV channels available on this streaming platform; you'll enjoy different kinds of contents on the go for a subscription fee.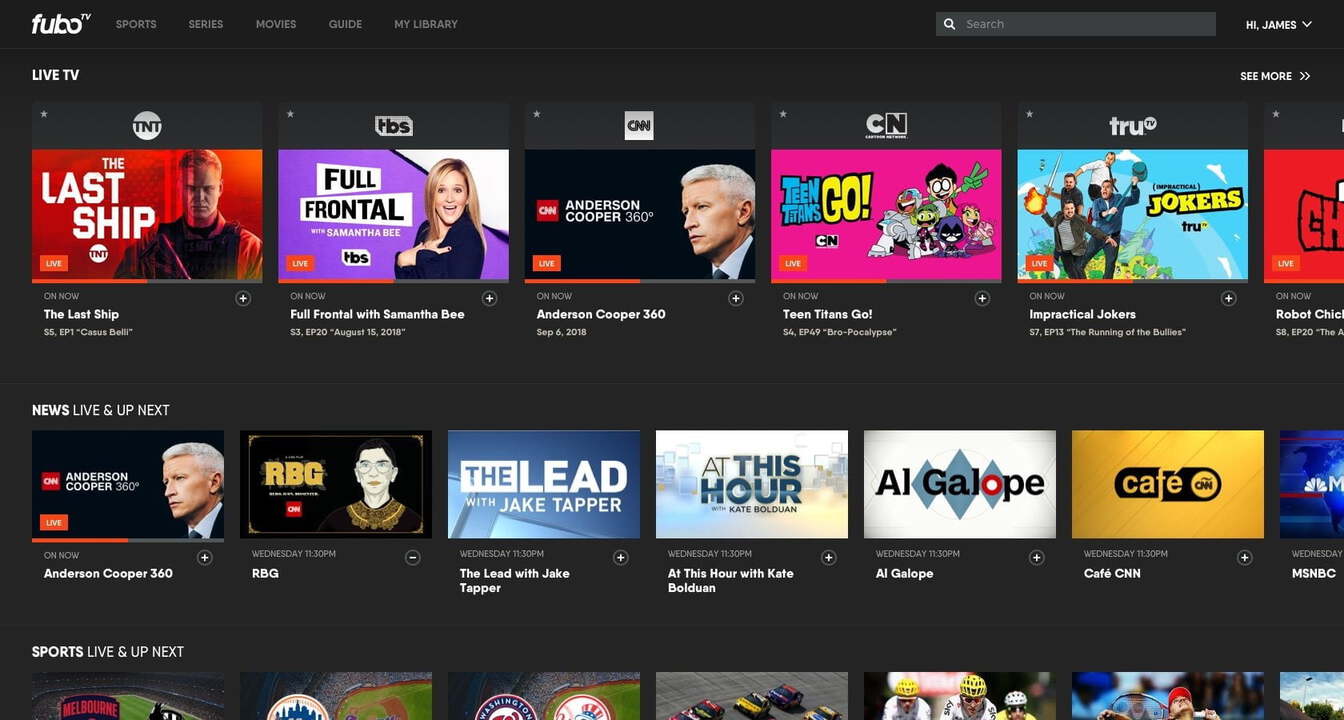 For people staying in the United States, and Canada, this is an ideal alternative for anyone who wants to watch TV without cables. This streaming services come with a bunch of exciting offers and focuses more on live sports channels such as NFL, NBA, MLB, MLS, and international soccer. However, there are news channels available on this platform; plus, there are channels that stream exciting movies.
Mostly, it is football, or sports fanatics would so much love this service and prefer it over the others. Well, it is a handy alternative that does not cost you much to access the contents you really love.
11. Philo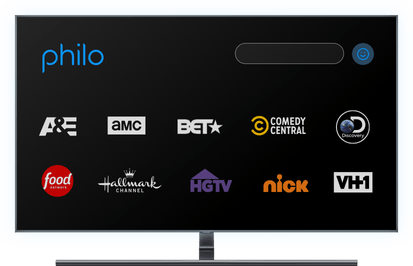 Philo comes in handy for people in the US who wish to cut off cable TV services and rely on alternatives to follow-up their favorite programs or watch specific TV channels. The streaming services provides its users with original contents as a very considerable monthly subscription fee. There are over 50 channels offered by Philo; your favorite channel could be among those that are offered. You're getting A&E, BET, AMC, Comedy Central, HGTV, MTV, Discovery, Nickelodeon, and more channels on Philo.
12. YouTube TV

Available as an Over-the-Top (OTT) streaming service, Youtube TV allows you to stream live TV, on-demand videos, and cloud-based DVR contents from over 70 television networks. Unlike most other OTT services/platform, this particular one is available in more regions and countries. Interestingly, you'll enjoy channels such as ABC, CBS, FOX, NBC, ESPN & quite many other popular cable TV networks on this platform.
The channels you get from Youtube is based on your location. However, you'll definitely have a fleet of channels to choose from.
13. AT&T TV Now (Direct TV Now)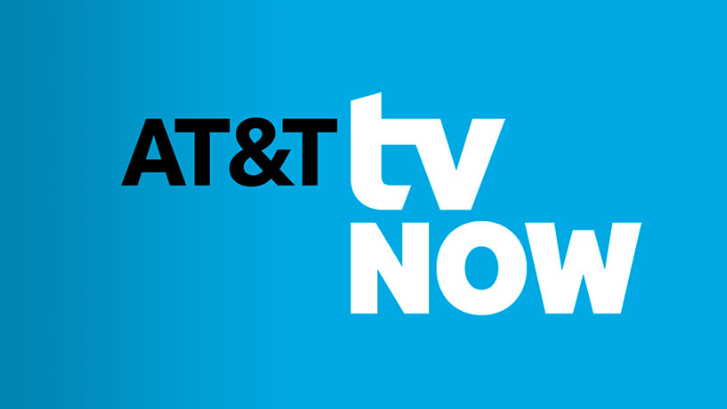 Previously called DirectTV Now, but rebranded to AT&T TV Now, this TV streaming service has a lot to offer to indigenous US citizens and inhabitants. You are, however, required to subscribe to a package and get access to tons of TV channels that you love. While you're still going to pay before using this service, the price is less high than what you pay for cable TV. AT&T TV Now works on many devices and platforms.
There are quite some features of this streaming service that are unavailable on others. It could be the best choice for most people who want to watch TV without cable.
14. Starz

Starz can also come in as a perfect alternative for watching your favorite TV channels without cable. This streaming service supports a variety of features, as well offer a wide range of channels for its users to choose from. It is a subscription-based online streaming network where you will enjoy original, on-demand contents at any time. You can stream to four devices at a go. Interesting, you don't need a VPN to be able to access and use this streaming network if you live in Africa.
15. Disney+

Finally, Disney+ promises to be one of the best alternatives to cable TV. This service has not yet been launched, and even when it launches, it will only be available in the US. However, we hope that it gradually grows to support other countries and regions. Disney+ will be a subscription-based video-on-demand service platform where you can access a lot of channels that stream the contents you love.
What more?
These are the best ways to watch TV without cable. However, unfortunately, some of these services are only available in the US. Notwithstanding, you can use a reliable VPN to access any of these services from any location worldwide.