As excellent customer service continues to be one of the most effective ways to make a business thrive, you may need one of these best call center software solutions. These days, most customers prefer phone call support to live chat or emails. Integrating phone calls to provide support to your customers can go a long way to promote your business.
However, this approach requires a call center software solution. A good call center software app offers real-time call monitoring, logging, and some other great features. Apparently, the features you'd get depends on the software you decide to use.
The 10 Best Call Center Software of 2021 So Far
To thrive in this ever-competitive business sphere, you need a highly functional call center solution for easy integration and effective customer support. Here are some of the best call center software and solutions for small and large businesses. Typically, these software solutions are cloud-based; however, there are a few of them you can install on-premises (on your work PC).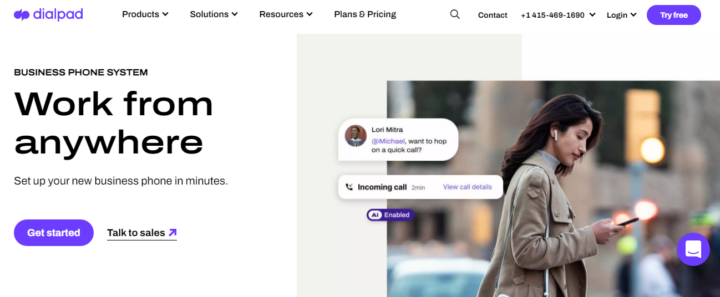 After cruising the 14-day free trial, Dialpad costs $15 per user, per month for Dialpad Talk. Dialpad is an AI-powered suite for business communication purposes. It offers a bunch of business communication tools, as well as support collaboration. Particularly, Dialpad Talk is the Business Phone System for your business.
You don't need to install this software on any system or device; it runs through the cloud and is accessible on any device. With Dialpad Talk, you can route incoming customers/clients' calls. The dashboard also supports meeting and messaging tools for seamless collaboration between your customer support representatives.

Nextiva offers a reliable Business Phone System with good pricing and a bunch of handy features. Interestingly, the Nextiva call center solution integrates with various business apps, AI, and automation tools. One of the main reasons for choosing the Nextiva Call Center solution is because it provides a simple, single interface for lots of tasks.
Furthermore, you can set up self-service interactive voice response (IVR) to control high call volumes, and repetitive tasks can be assigned to IVAs. Nextiva's pricing is flexible and affordable. As a cloud business solution, you don't need any installations.

Five9 offers several contact center solutions, including Inbound and Outbound customer service solutions. It is a cloud-based business solution with AI support. The Five9 software is very advanced; more like a comprehensive (all-in-one) solution for all your business phone service needs. Apparently, you can integrate this software with other business CRM tools for more features.
Furthermore, the Five9 Inbound Call Center software supports Screen Pop, Intelligent IVR, and Omnichannel Routing. The Five9 suite offers 30+ features, and they are important for excellent customer service operations. Whether you're a small business or an enterprise, Five9 pricing is based on the number of users.

Aircall is the cloud call center software for everyone; from small businesses to big enterprises. It seamlessly integrates with various CRM & Helpdesk software applications for more features and functions. This software solution is specifically for call center purposes; thus, it is easy to set up and does not require any complex hardware device.
With the Aircall Call Center software, you can agents and organize your workflows for more productivity and customer satisfaction. More so, you can set up IVRs and smart call routing so that your customers get to speak with the right agent. Furthermore, your agents can collaborate on calls via shared inbox, tags, or assigning follow-ups. Aircall is handy and affordable.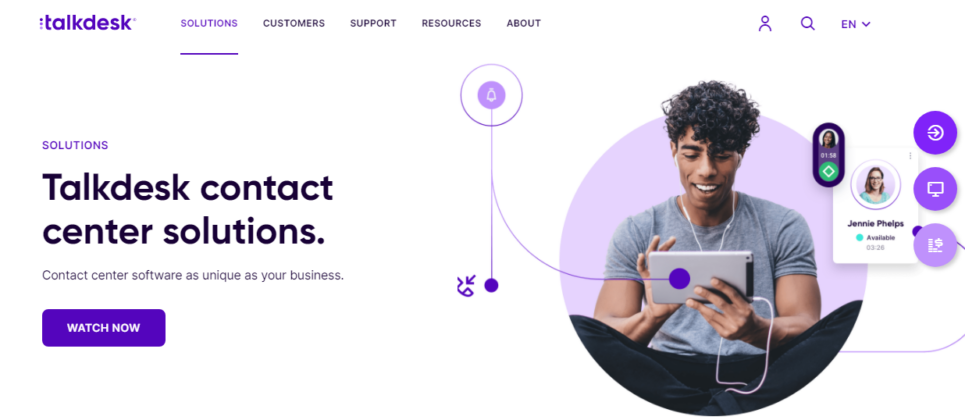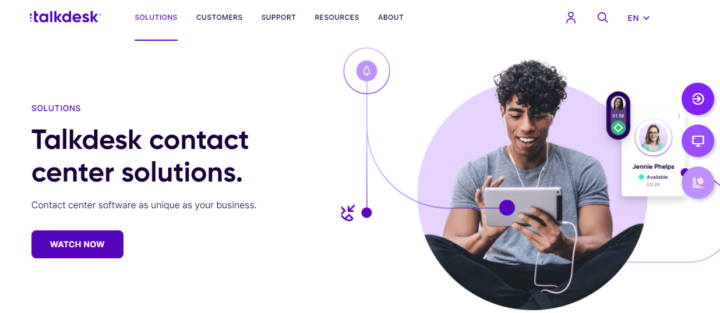 Talkdesk, as a developer, provides AI-powered customer service solutions for businesses. The Talkdesk Contact Center app is based on cloud infrastructure, runs on any device, and offers a ton of features. Interestingly, Talkdesk Contact Center plans provides unlimited call recording, power dialer, and outbound Dialer. Also, you can monitor calls from the app, and access various useful tools.
The dashboard is customizable, and you can easily navigate to access all the tools available on the Talkdesk Contact Center suite. As an end-to-end customer experience solution, the Talkdesk Contact Center tool is one of the best call center software solutions the meets the demanding needs of modern customers.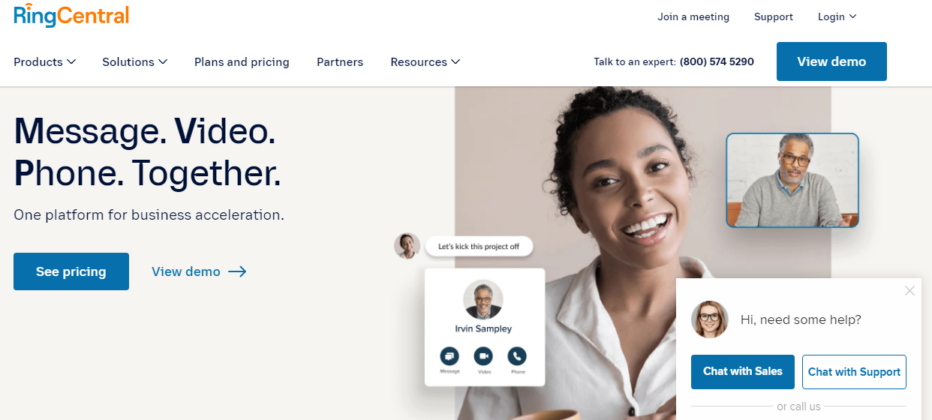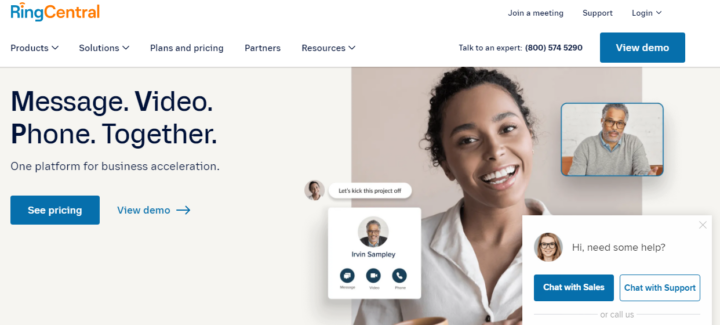 RingCentral offers several cloud-based business solutions, including VoIP phone systems. The RingCentral Contact Center is an ideal app for businesses looking out for the best call center software. It features an intuitive interface with over 40 useful features. Furthermore, the app seamlessly integrates with CRM solutions and works with AI algorithms.
Thanks to the administrative and management features available on this app, it is easy to launch surveys, record calls, and view deep analytics. The "RingOut" feature is one of the best features of this app; it enables one-touch calling from any device. More so, with the RingCentral Contact Center solution, you can route customer calls to the right agents.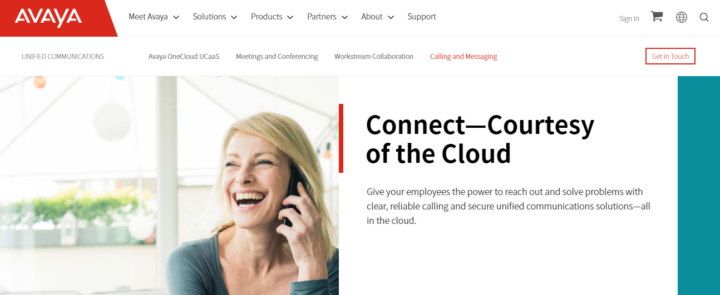 Although expensive, the Avaya Contact Center solution is one of the best for all businesses. It is an automated solution that supports inbound and outbound call center applications. Other features of this app include recording, automated scheduling, and voice analytics.
As a cloud-based solution, you can access the Avaya Contact Center app on any device. More so, agents can switch from desk phones to mobile phones.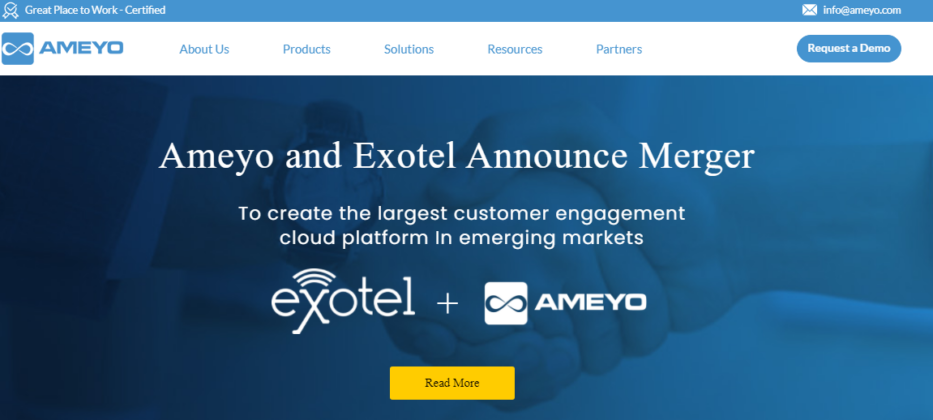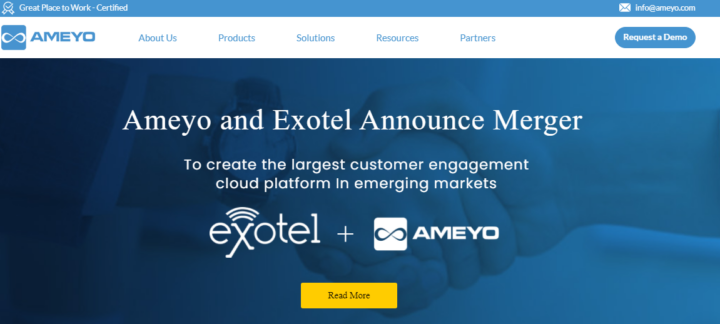 The Ameyo Contact Center solution is cloud-based and offers true omnichannel customer engagement solutions. This software allows you to identify and integrate the channels your customers would love to engage with. It also provides an easy-to-navigate interface so that your agents can quickly switch screens.
Furthermore, the Ameyo software offers an Omnichannel ticket management system that creates automatic helpdesk tickets for incoming queries. Generally, this solution helps to improve the productivity rate of your customer support department. Other features of this app include CRM integrations, telephone, IVR, and ACD integrations, two-way syncing, and more.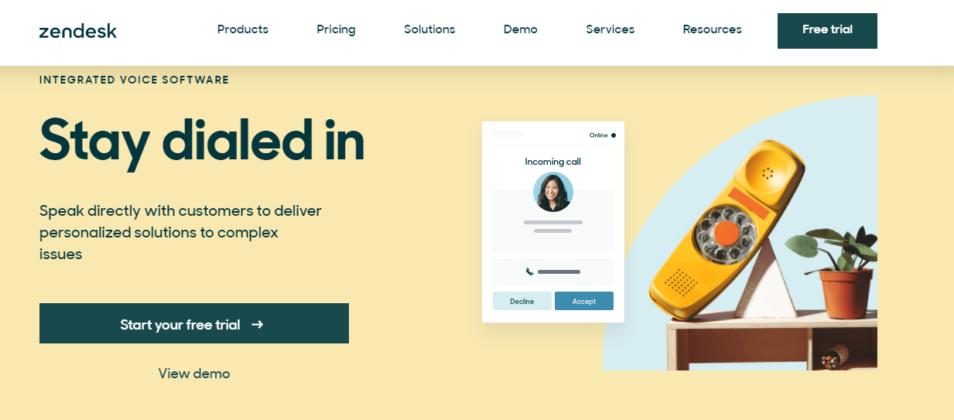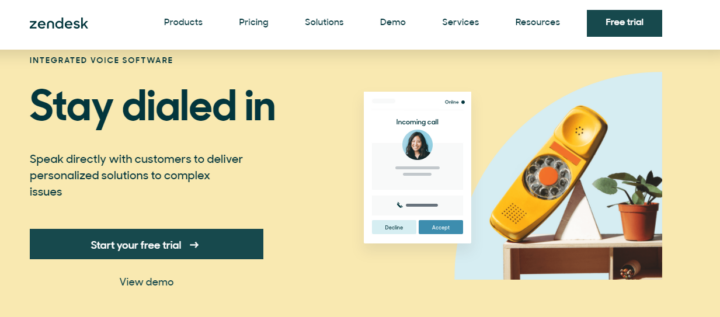 Zendesk is renowned for developing various business software solutions. The Zendesk Talk software is a cloud-based call center app with a focus on modern customer support needs. It provides tools and features for more personal, productive business phone support. This app is built into Zendesk's multi-channel support ticketing solution; thus, you'd get to access a ton of features from one platform.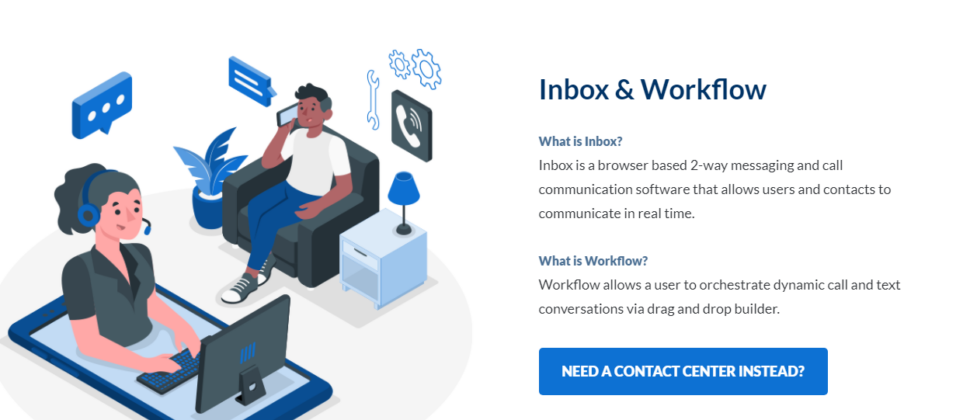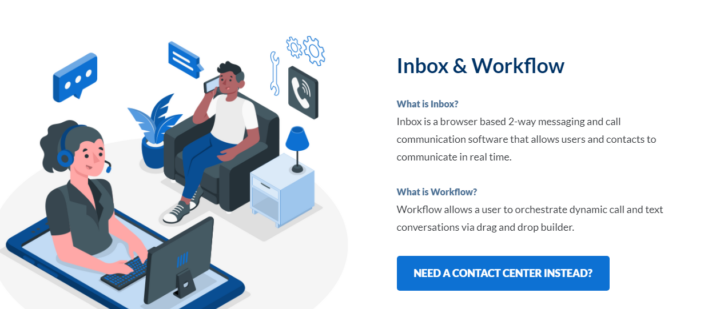 Ytel provides an all-in-one customer engagement platform for small and big businesses. The cloud-based solution allows your customer support agents to effectively manage call requests from your customers. This software solution from Ytel uses A.I. algorithms to automate repetitive tasks, and it can integrate with your CRM.
Furthermore, the Ytel business solution leverages 10DLC, Toll-Free White Listing, Google Verified Calls/SMS, Apple Business Chat, and STIR/SHAKEN for effectiveness. You can use the Rest APIs to further improve your call center software.
Summary:
These are the top best call center software solutions for businesses of all sizes. They are cloud-based, and support integration with other enterprise solutions. A customer center solution is a good investment for a company that wishes to improve customer satisfaction and experience.