At some point, you may need screen mirroring to always view content displaying on a mirrored device on your own device. Screen mirroring is used for businesses purposes or as a parental control feature. Practically, when you install a screen mirroring app on a device, you can view what's appearing on the device's screen on another device that also has the mirroring app installed on it.
More so, mirroring comes in handy for gamers, and it can also be of help for movie streamers – to watch a stream on a bigger screen. There are several screen mirroring apps out there, which makes it a bit complicated to figure out the best ones. Well, here is a comprehensive list of the top options you can run on Android and iOS devices.
The 9 Best Screen Mirroring Apps for Android and iOS
Here are the top 9 best screen mirroring apps for Android and iOS devices. They are great for sharing your phone's screen on other devices.  Actually, these apps are not entirely free to use. You are eligible for a free trial as a new user; however, to enjoy the full features, you must upgrade to their paid versions.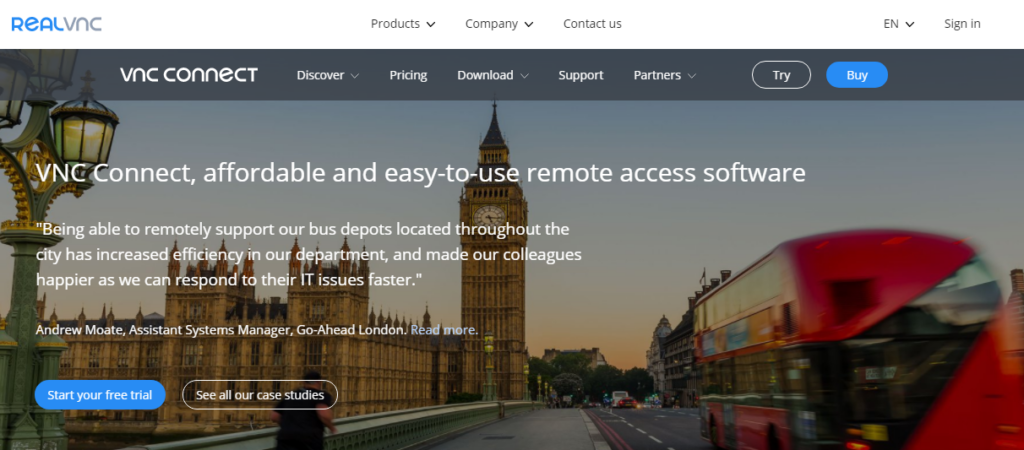 When you talk of the best screen mirroring apps out there, VNC Viewer is inarguably one of the top options. This mirroring app works on iPhones and Android smartphones. Well, that's not all; VNC Viewer is also compatible with Windows OS, macOS, AIX, Raspberry Pi, and many other platforms.
Hence, you can connect your devices, irrespective of the OS, and mirror what's on the devices' screens. However, the server-client app needs to be installed on a computer. VNC Viewer uses cloud infrastructures to connect devices remotely. It goes on to support a virtual keyboard, or you could use a Bluetooth mouse/keyboard; so much good stuff!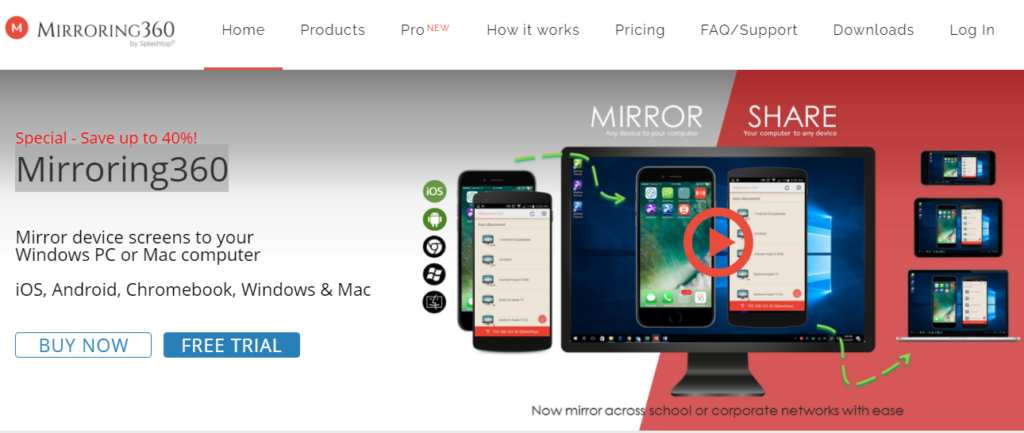 Mirroring 360 is a 2-in-one app for screen mirroring and screen sharing. It lets you mirror your devices' screen – and interestingly, it supports iOS devices such as iPads and iPhones, Android smartphones, Windows, and macOS computers. Interestingly, the PRO version of this software allows you to mirror your screen to over 40 other devices.
This app is compatible with iOS 13 already, and it supports screen sharing. Mirroring 360 is a great productivity tool for businesses. More so, it is an app for individuals that want to view their computer screen on mobile devices or vice versa. It is a great tool for gamers too.

ApowerMirror is a good screen mirroring app you can run on Android or iOS devices. It features a clear-cut interface, easy to use, and integrates a couple of handy tools. This mirroring app lets you mirror and controls your devices in real-time. It is actually available for free download on app stores, but you'd need the premium version to unlock all of its features.
Furthermore, with ApowerMirror, you can mirror multiple devices (up to 4) simultaneously.  It also supports built-in virtual keys for seamless controls. This app works for gaming on bigger screens, media sharing, screen recording, and lots more.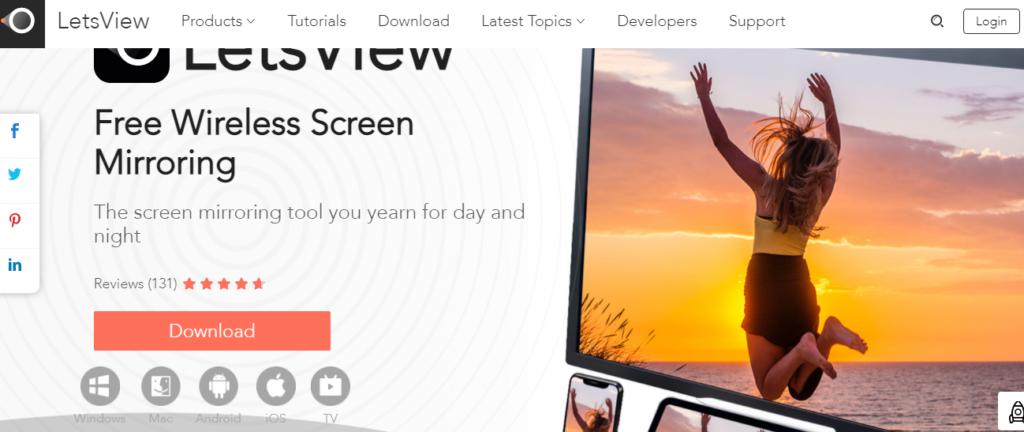 Here's a free app for screen mirroring. LetsView is compatible with all popular OSes and platforms. It features an intuitive interface, and thus, it is easy to use. This screen monitoring app for smartphones also supports screen sharing. It blends in for gamers and regular mobile users that which to access their devices' screens on bigger displays.
The LetsView app can also be used for teaching, meeting, live streaming, and much other good stuff. More so, you're not going to pay for any premium version; this app is entirely free to use across platforms.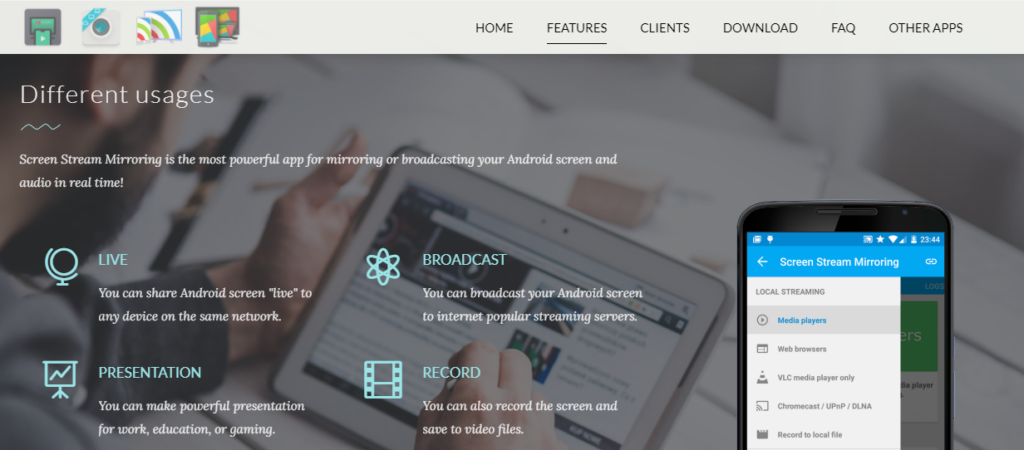 MobzApp Screen Stream Mirroring is not just an app for mirroring your live streams, it works like every other screen mirroring tool out there. This app supports XBMC/KODI, VLC, OBS, and other useful tools. It lets you mirror or share your devices' screens using web browsers.
With support for live streaming services such as Twitch, Youtube, Ustream, Facebook, and others, the MobzApp Screen Stream Mirroring app is the perfect choice for most people. More so, it supports screen recording with support for MP4 or MKV video output format. However, one major drawback of this app is its lack of support for iOS devices.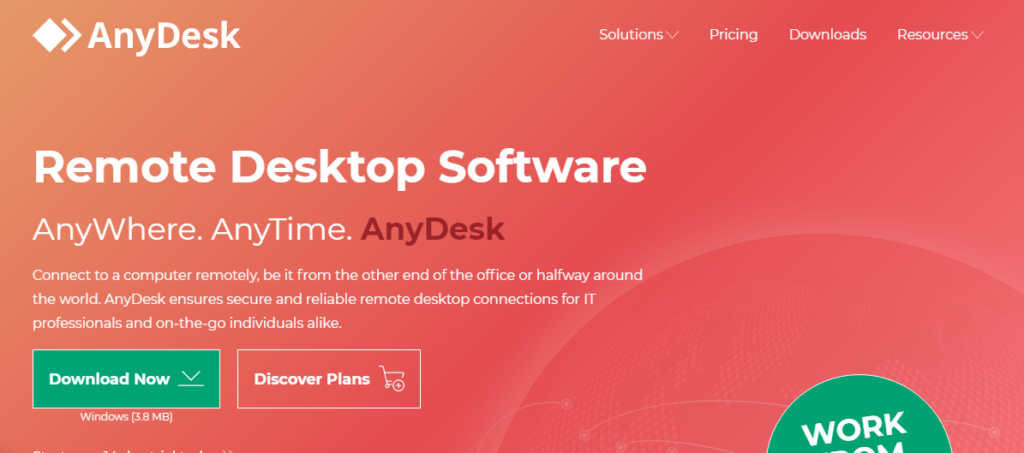 The AnyDesk app serves many purposes, including screen mirroring and sharing. It is basically a remote desktop application that lets you connect to multiple systems from your device. This app is compatible with older iOS and Android versions, which makes it compatible with some older devices.
AnyDesk supports tons of features, allows integration with other apps, and it is free for personal users. The interface is really impressive; very simple and easy to navigate. You can use this app to mirror any device or computer you own. It is fast, secure, reliable, and lightweight.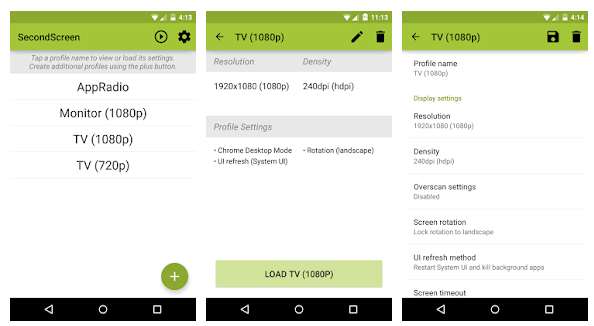 Well, this app only works on Android devices; it is not available for iPhone users. SecondScreen is an excellent app that lets you extend your Android device display to a bigger screen. It is compatible with virtually all Android OS versions, and it is a lightweight application.
More so, this app can be integrated with your existing screen mirroring software for a better experience. Furthermore, SecondScreen lets you change your device's resolution and density to fit the second display you're projecting to.
AirServer Connect is a reliable screen mirroring app that works across platforms. It is more like a suite that contains several tools for screen mirroring and sharing. This app supports macOS, Windows OS, and even Xbox.
With the AirServer client app installed on your big screen, you can mirror all your devices, including iPhones, iPads, Android smartphones, and Chromebooks.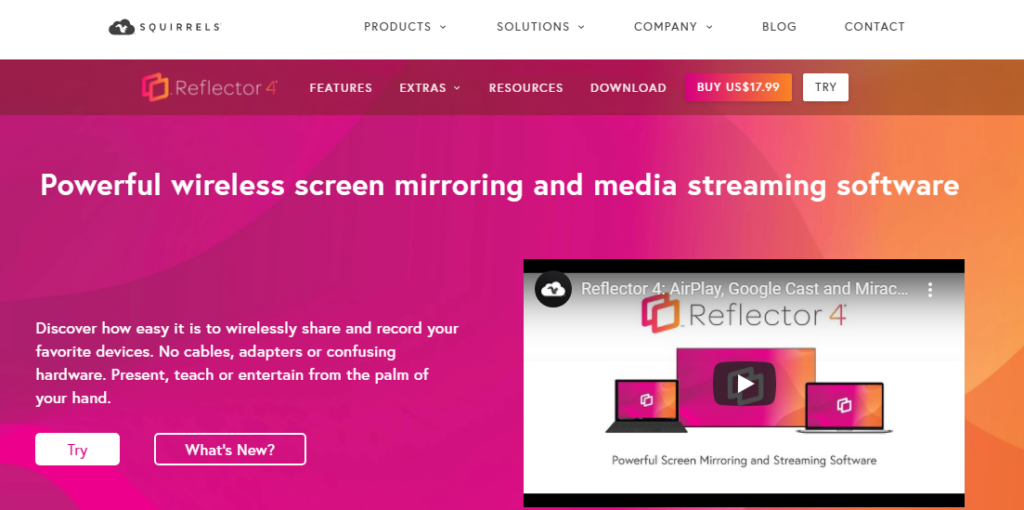 The current version of AirSquirrels Reflector is Reflector 4. This screen mirroring solution is available across platforms and has mobile app versions for iOS and Android devices. According to the developer, Reflector 4 is built with an all-new core technology that combines cutting-edge tech advancements.
Reflector 4 works for mirroring, streaming connections, and screen sharing. More so, with AirSquirrels Reflector 4, you can record device screens and create voiceover audio. This app features an intuitive interface and runs smoothly across supported devices.
Summary
Conclusively, these 9 apps listed above are the top best options if you're looking for a screen mirroring app. They are available on Android Play Store and Apple App Store. However, some of these apps require a paid subscription to unlock all the features they support.