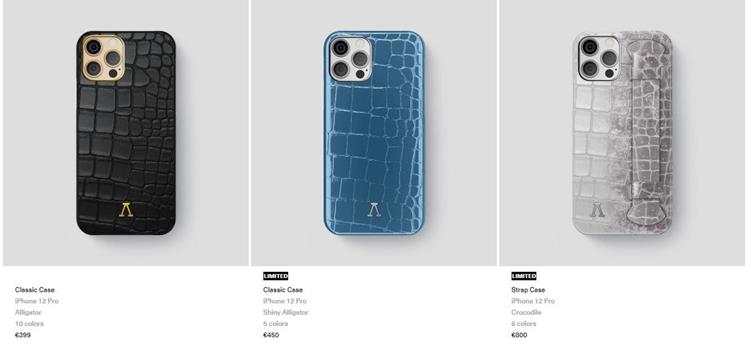 Nobody wants to hide a luxurious phone in an ordinary case. A phone and a case should match — be the same luxurious and elite. Such kinds of cases are collected in the assortment of the Labodet store. All of them are made of high-quality leather, which results in an individual appearance, unique texture, and stylish decorative elements. It is pleasant to hold such a case in hand: it is soft but strong, flexible, but it doesn't slip. Take a look at them, and you'll never settle for less.
A separate conversation is about crocodile iPhone cases. Protective crocodile cases from the Labodet brand differ not only in enviable quality but also in exquisite appearance. Such cases are made of natural crocodile leather and are decorated with stylish elements made of expensive metals.
These premium technological accessories are crafted from natural rare leather and decorated with expensive metallic décor. These materials, due to their excellent performance characteristics, help to protect your device from various types of damage. Find out more about what the Labodet brand offers to protect your device from chips, scratches, and other mechanical damage. Here, you'll also find useful tips on how to choose and order a premium case at Labodet Store.
Unique Stylish Crocodile Cases at Labodet Store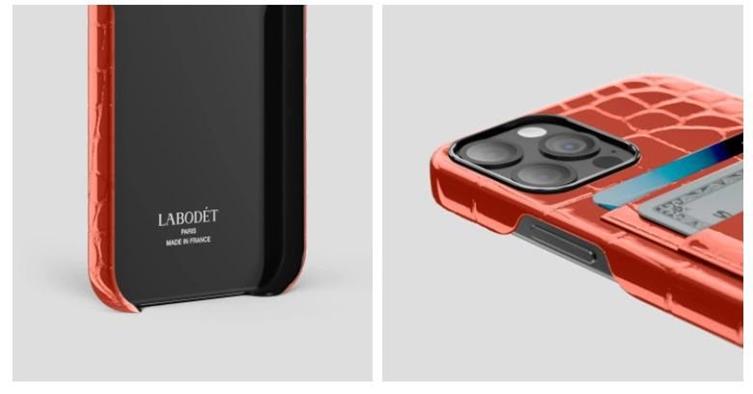 Crocodile leather has a natural texture and folds, which make each piece unique. This is a thing that lasts even longer than the iPhone itself, acquiring a characteristic patina over time.
The leather used in the production of the brand's cases is supplied by certified companies. No less skill is invested in the manufacture of the entire range of products.
The options presented in the store are suitable for iPhone 11 Pro and Pro Max, iPhone 12 Pro, and Pro Max. The color range includes green, blue, brown, black, gray, honey, orange, as well as pink and red. You can choose the color of the case on the page of the selected product. But first, you need to choose the modification and material of the product, and only then — the color and metal elements. The brand's metal emblem is steel, 18K gold, or black PVD. Choose the metalware that is perfect for you.
How to Choose the Type of Case?
Find out what types of cases are available at Labodet Store. To choose the appropriate one, use the filter located in the right corner of the site.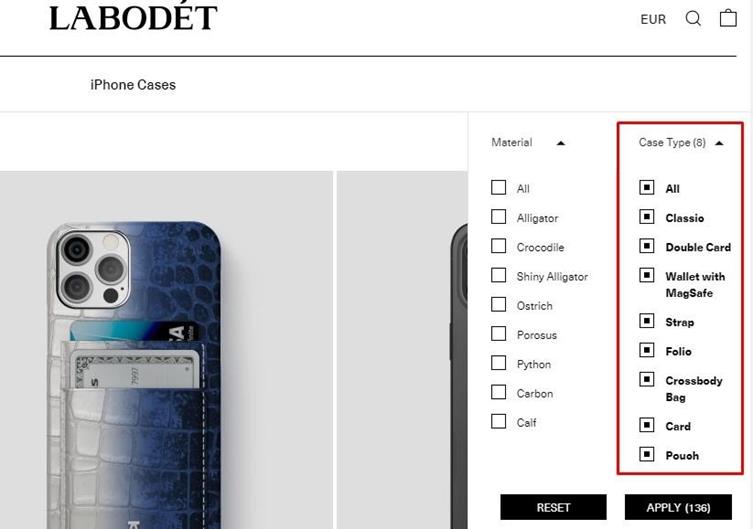 Classic: This is a universal option for lovers of minimalism and simple lines. However, such a case is not always able to protect the upper part of the phone and especially the glass of the screen if the phone is dropped on a hard surface.
Folio: This is a convenient and practical iPhone case format that should be on your list of modern mobile phone accessories. Folio is considered one of the most reliable case options.
Cases with a strap at the back: This type of cover can be fastened to a belt, and it is convenient to support it with your finger if you have to work a lot with the phone.
Samples with cardholders and built-in MagSafe technology.
Wrapping it Up:
Summarizing all the tips we've talked about so far, an iPhone case from Labodet is one of the best gifts for you and your friends, colleagues, and even your boss. To choose the optimal crocodile leather model, decide on the type of case, color, and type of metal elements. Then, click "Add to Bag."
It remains to wait a few days for delivery. Soon, you will be able to enjoy the perfect case that complements your iPhone as properly as if it were an integral part of it.