Of recent, car DIY maintenance guide and practices  is becoming  very popular, even among students, bloggers and tech enthusiasts.  I was hugely inspired by the giant DIY diagnostic tools showcased by Nairalanders some weeks back and thought it wise to upgrade my coffer with some.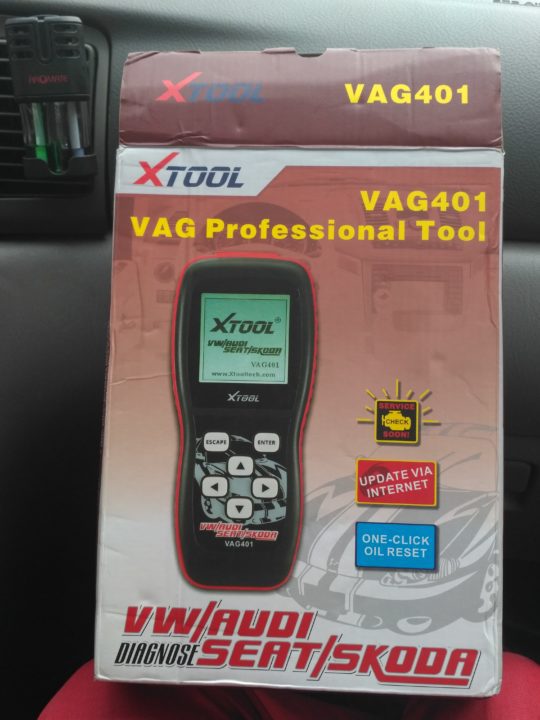 This is what motivated me to unbox and create an intro content for this VAG401 Professional VW/AUDI/SEAT/SKODA OBD diagnostic tool that was recently bought by a close friend.
Just like the popular Toyota OBD scanner, Xtool VAG401 works seamlessly for Volkswagen, Audi, SEAT and Skoda automobiles. The copy for this review was bought from Aliexpress.
Unboxing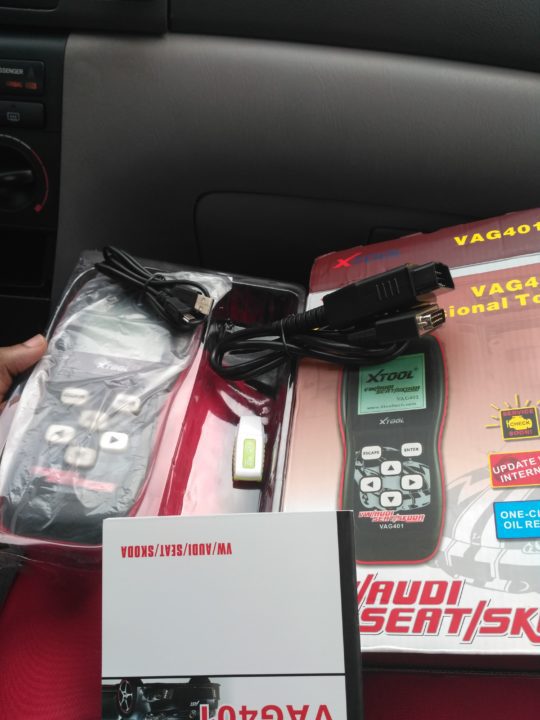 As expected, the Xtool VAG401 Volkswagen Audi Genuine (VAG) professional On-board diagnostics (OBD) scanning tool came with a user manual, the reader, OBDII -16PIN data cable, USB cable and the tool itself.
The user-manual is well-detailed and presents instruction in clear English. The OBD11 extension cable lets you connect the diagnostic tool to your car's OBD port, while USB flash disk/cable can come in handy for data transfer and firmware updates.
Specification and Features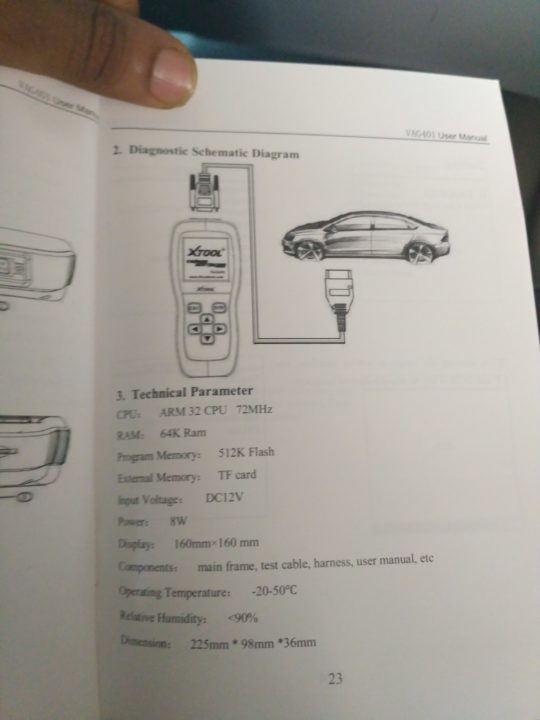 The technical specification for this unit is presented in the image above. Here are some of its functions and striking features:-
Lets you read and/or clear Diagnostic Trouble Codes (DTCs) of engine, Central Electrics, ABS, Airbags, Radio, Transmission, Climate Control (A/C),  Steering Wheel, Immobilizer, Instruments,  and so on. Has support for over 60 Systems (on VAG range only).
Can read and erase generic trouble codes, reset Mileage, oil and airbags.
Lets you retrieve controller information, perform actuation test and basic system adjustment.
Can turn off Engine Warning Light, ABS, Airbags, A/T and similar system warning functions.
Can Perform output tests of system modules. Eg: can actuate injectors, open close doors and do basic settings like; forcing throttle plate alignment processes, calibrating steering wheel sensors and/or doing Xenon-range headlight adjustment.
Has support for internet updates, multi-Languages, coding, adaptation, Full system functions and special functions.
Pricing/Where to Buy?
While Xtool VAG401 OBD2 diagnostic tool can be bought or updated via their official website at xtooltech.com and/or other official distribution channels, We bought this copy from Aliexpress and have never had an issue shopping on Aliexpress.
The price range for Original Xtool VAG401 device is between $45-$55. Aliexpress ships free to most countries including Nigeria, USA, Brazil and Russia.
Amazon, Ebay, xtooleshop and co (Nigerian shoppers can opt for these online shopping websites instead) are some other reputable online shopping websites selling the original version of Xtool VAG401 professional OBD scanning gadget.
Our Review and Verdict
As a very handy diagnostic OBD2 scanning device,  Xtool VAG401 professional tool is easy to operate as it features: large buttons and a large mono-color screen.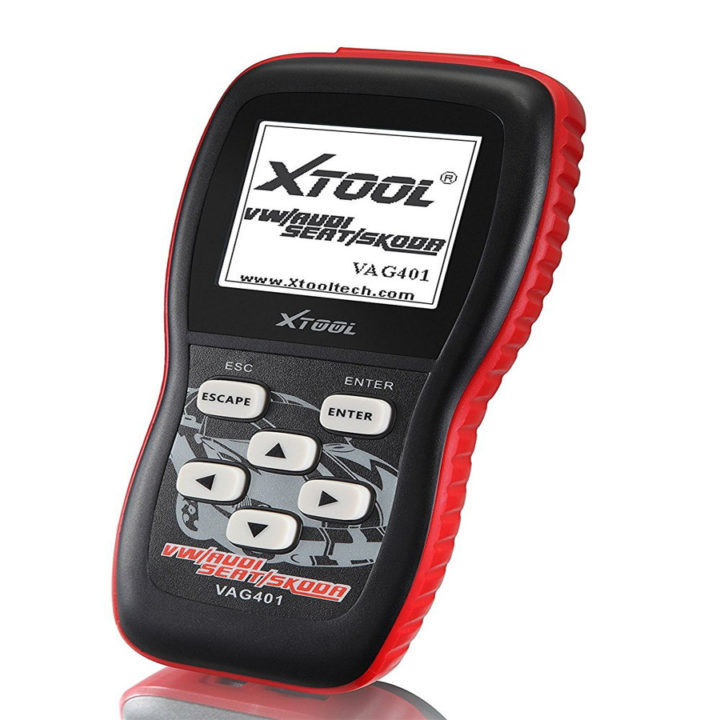 Learning to use the tool is no rocket science! It automatically turns on as soon as you plug the OBD2 -16PIN extension cable into the gadget & into the vehicle's connecting port.
Besides, the user manual is detailed enough for an average Joe to read Diagnostic Trouble Codes (DTCs), clear warnings, reset oil, airbag and the likes with it.
The ease of firmware update, free upgrades and data transfer via storage disks is another plus for this awesome auto-tech-gadget from Xtool.
We can't fault the device in any way as it lets you get started with basic troubleshooting for Volkswagen, Audi, Skoda, SEAT and other supported vehicle brands. This is like getting what's obtainable only in major dealership service centers for cheap.
We can recommend Xtool VAG401 OBD2 auto-diagnostic tool to owners of  SEAT, Audi, Volkswagen, and Skoda car models.