The truth is, everyone loves games, but some of us are addicted to gaming. An addicted gamer can go all the way to download a trending game and play on his device. However, it's always tough to randomly figure out the best sites to download free games online, hence, this post that's meant to show you where you can download PC and/or mobile games for free.
These games download sites provide you with top-quality games for free. They typically have interesting games for various categories.
The 15 Best Sites To Download Free Games Online
Well, many websites list interesting games you can download for free. Here, I have provided up to 15 of the sites, and in addition, most of these sites provide both mobile and PC games.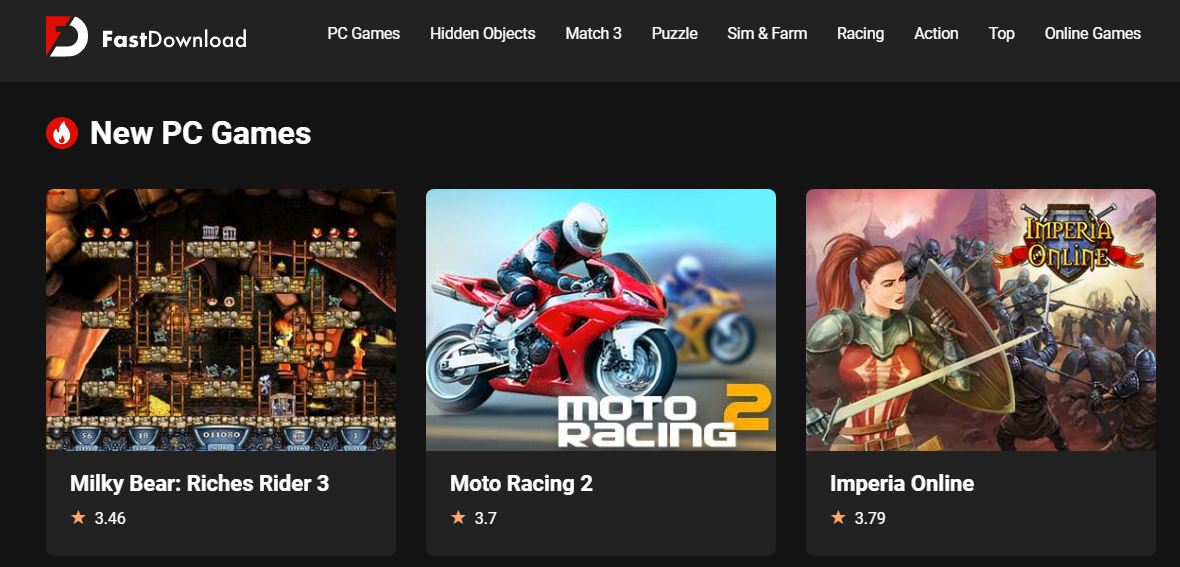 FastDownload provides free downloadable PC games across various categories. The site is easy to navigate and features a quick search function to discover specific games. Interestingly, FastDownload lets you will grab unlimited full versions of your favorite PC games for Windows operating system desktop or laptop.
Whether you're looking for racing games, puzzles, action, etc., FastDownload has such games. Furthermore, users are allowed to rate the games on FastDownload, so, it is easy to spot very interesting games – looking at their overall rating from 0 – 5 stars.

As the name suggests, "Ocean of Games," this website is where you can discover so many interesting games and download them for free. It also features a nice, user-friendly interface that is easy to navigate – making it easy to find more games.
Ocean of Games provides you with details of any game you find on the website; the details include the game size, system requirements, supported OS, etc. There are several categories to browse and there are insurmountable games to download.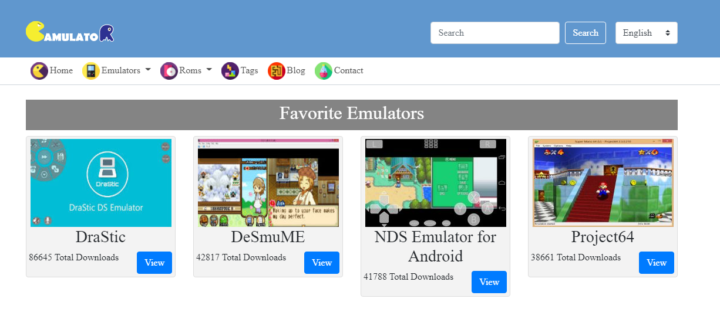 Mainly, what you'd find on Gamulator is retro console ROMs and ISO's. The website also provides you with reliable game emulator software apps for GBA, PSP, PS1, and others. It is inarguably one of the most resourceful game download sites when talking about retro game download sites.
Everything on the Gamulator website is available for free download. Also, users can vote after downloading an emulator or game from the website. This makes it easy to discover interesting games.

When you talk of the "best sites to download free games," GameTop is an inevitable mention. It is a top website where you can access tons of games across different categories and genres. The games you'd download from GameTop are legal and safe to play on supported devices.
More so, GameTop provides both online and offline games and users can rate the games after downloading. Furthermore, GameTop provides unlimited full versions of all the games you'd find on the site. It is a handy resource for game lovers.

You'd find a wide range of interesting PC games on the My Real Games website. The site features an intuitive user interface that is easy to navigate and includes a search tool for you to quickly discover the games you want to download.
My Real Games is home to thousands of PC games, organized into categories such as arcade, shooting, card & board, etc. It is a resourceful hub for the addicted PC gamer.

Yes, the official Microsoft Store is a place to download free games you can play on Windows computers (desktops and laptops). It is home to lots of games and applications. Interestingly, Microsoft Windows Store contains games of different categories and genres.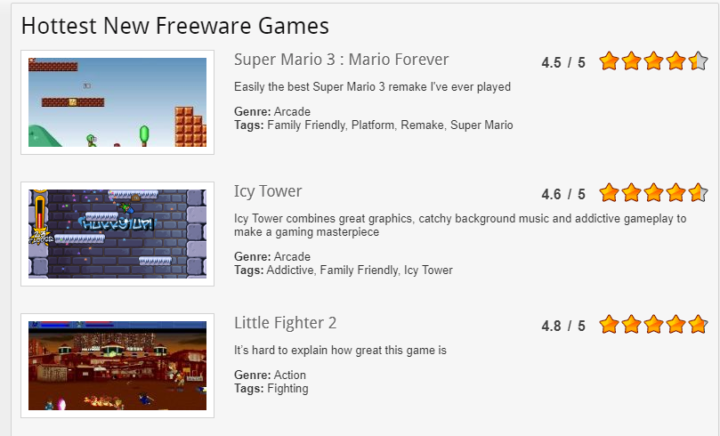 Acid Play is a place to discover lots of "freeware" games you can play on PCs. You would find games such as Street Fighter 2, Mario, GTA, and other interesting games. The website features a lightweight design that loads easily on any network.
More so, Acid Play allows users to rate the games they download from the site. It is a popular game downloads website – allowing you to quickly access games in different genres and for different platforms.

As the name hints, this website is home to tens of thousands of exciting games. Interestingly, all the games on this platform are available for free; plus, there are other resources you can access/read on the website.
AllGamesAtoZ allows you to filter game titles from A to Z, making it easy to discover the exact game(s) you're looking to download. Also, the site has games for PC, Linux, and macOS systems.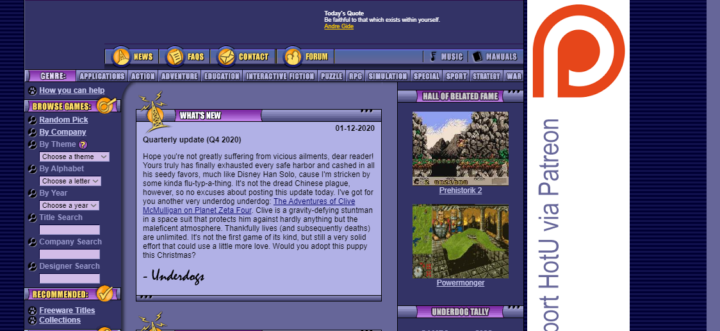 Commonly called the "Database of old games," Home of the Underdogs is a place to download PC games for free. However, it is actually an abandonware archive – a place to find and download old PC games that you may not find anywhere else on the internet.
If you missed playing some old PC games, this website can help you to download them back and you'd enjoy good times again.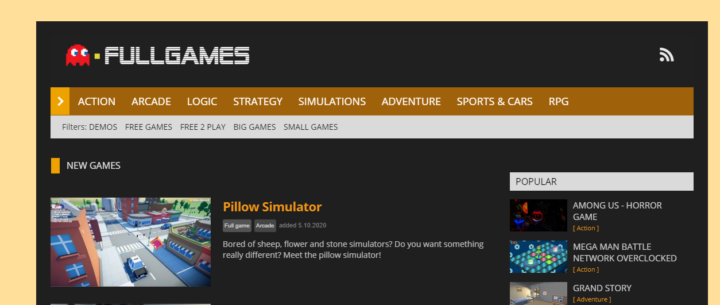 Full Games is a website where you will find lots of PC games and emulators. It provides both free games and premium resources. The website is rich with resources for gamers – everything is arranged into categories and tags.
Whether you're looking for arcade games, action games, RPGs, and any other type of game, FullGames.sk is one of those websites where you can get them for free.
11. Origin Games

Inarguably, Origin Games is a place to get interesting PC and Mac games. It is also a platform that allows you to play the latest shooters, RPGs, Sims games & more. Origin Game is quite different from the other sites listed here; however, the main thing is that you would find good PC games for free on the website.

The name already tells it all. This website is home to tons of PC games, and you can download the games for free – all of them. Free PC Gamers contains adventure games, action games, racing games, etc. It is a vast website for game lovers.
More so, this website provides explicit details regarding each game it has on its database. A search bar is available for quick lookup, and you can join the "Forum" for more discussion.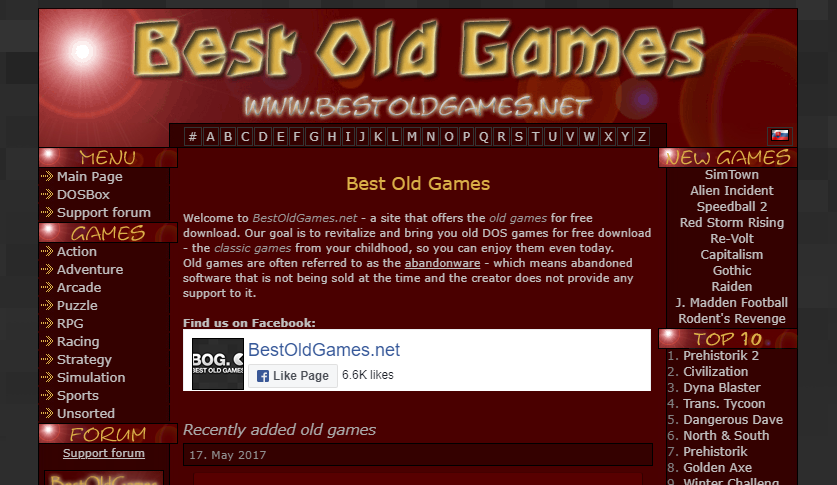 Best Old Games is a website where you can find lots of old games you'd love to play. The website features a sidebar that allows you to quickly navigate the categories and game types.
You will get to see each game's rating, size, and other important information you may want to know. Also, there's an index, A to Z, that lets you quickly find your games using the first letter in their names.
14. STEAM
Yes, there are free games on STEAM. If you want to access free games on Steam, navigate to the "free to access " tab – there, you could find games such as Team Fortress 2, Dota 2, Payday 2, and quite many others.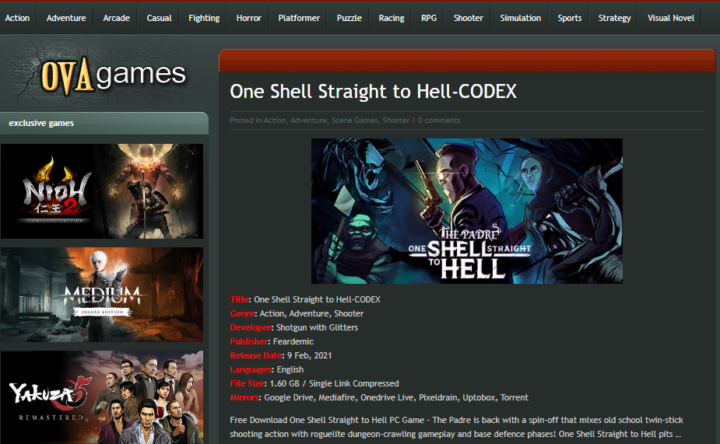 There are lots of "free stuff" you can download from the OVA Games website, from games to codex, and much more. Ova Games is home to tons of top-quality games for PC gamers. The website's interface is pretty intuitive and easy to navigate.
Summary:
These are my favorite sites to download free games online: They provide you with free games that you can play on PCs and/or mobile devices. They are safe to browse and the games are legal, so there's nothing to worry about.