Technology advancements have made it easy to store data. Now you can keep information on readily available electronic devices such as phones, tablets, laptops, and computers, knowing that your information is safe and secure. While your files might be safe, you shouldn't be overly comfortable because anything can happen and lead to data loss.

Loss of data is inevitable, meaning that anyone can experience it. Such loss is usually a result of unexpected causes like natural disasters, human error, technical failures, and cyber-attacks. Suppose you experience such unprecedented incidents; how can you recover data? This article discusses some of the best data recovery practices to regain access to your information quickly.

The Best And Most Effective Tactics For Data Retrieval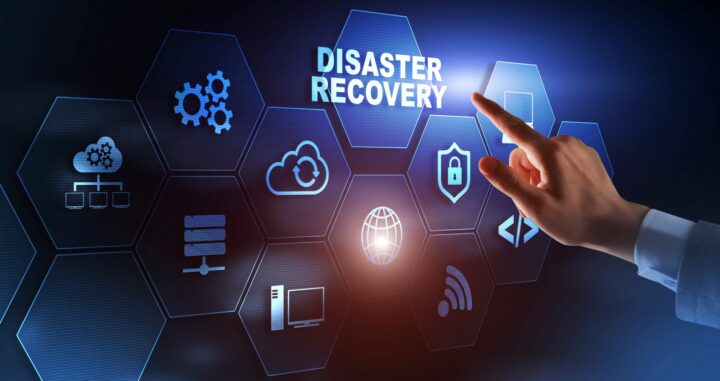 Dealing with a disaster as it happens can put you in harm's way. A data recovery plan can ensure you don't permanently lose important information. Therefore, you should have a structured approach to regain access to your information quickly.

Putting together a comprehensive recovery plan can be quite challenging. You require the skills and knowledge to build a data recovery plan. That's where information Technology (IT) experts like timewade.com come in. These experts won't only help you build a robust IT infrastructure, but they'll also assist you in creating a backup and recovery plan for your business data. This helps to improve the cybersecurity of your business and its reliability in the future.

Professionals have the expertise and experience to efficiently salvage information. Additionally, they have all the necessary tools and techniques needed, which means there's no risk of further data disasters. They'll also provide recommendations and guidance on what to do should you experience any data disaster in the future.

Here are some of the steps for recovering your data in the event of a disaster.

1. Conduct Regular Tests

Regular testing on your systems helps you to identify potential problems that could lead to information loss and allows you to deal with them beforehand. You can confirm that your systems or tools are functioning through tests. Testing also confirms that your tools are functioning properly, backup systems are scheduled correctly, and your system or tools accurately store correct information.

Additionally, ensure you update your systems through regular updates. Install any recommended system updates such as bug fixes, security features, or other functionality to boost proper functionality. Doing so prevents security issues, improves compatibility, and increases efficiency.

2. Invest In Self-Healing Technology

These systems detect malfunctions in their operations and remediate those issues without human intervention. Self-healing technology works by automatically restarting failed services and immediately automating common fixes to restore the system's functionality before you even realize it. Some systems usually come with an already built-in self-healing technology.

3. Have Backups

Backups are the most significant and the best way of retrieving information. It's a less stressful mode of data recovery since it's fast, less costly, and saves time and resources. Storing data in a hard drive and using the cloud are some of the most effective forms of backup. However, it's advisable to create a backup regularly and store it in an offsite location to guarantee the safety of your files in case of a data disaster. Using advanced protection and automating your backups also expands your database, keeping your operations running smoothly.

You can use the 3-2-1 backup strategy, which stipulates keeping three copies of your data. That's one original and two copies, all stored on two different storage media, with one copy kept offsite, in a remote location like a cloud. Using two or more storage media prevents data loss since different media have different tolerance and survival. For example, while LTO tapes can't endure underwater, optical disks can. Also, offsite locations are prone to natural disasters such as fires, earthquakes, and floods which can cause data loss.

4. Cease Operations That Overwrites

Writing, in this case, means taking information and relocating it to another place. These are any changes that result in information being written to a storage device, such as a disk. Some write operations include editing, creating, and deleting files in a database. Stop all write operations as soon as you detect a data disaster or during the recovery process to minimize the risk of further data loss. This also mitigates any new data from being written to the disk or server, which can corrupt a file system or overwrite existing data.

To avoid overwriting, immediately disconnect and stop using your drive or system. Shut down your device, and don't reboot. This also prevents the drive from any physical or logical damage. The best way is to use removal devices such as flash disks and hard drives. This will lower the risk of file corruption and minimize or prevent wear and tear on the drive.

Also, avoid in-place repairs since they can lead to permanent data loss. For example, many people turn to CHKSDSK or Microsoft Check Disk to recover their data. CHDSK can repair files and disk corruption. However, they can also overwrite, leading to loss of information.

Lastly, avoid installing anything on your hard drive. Most people tend to install data recovery software hoping for the best solutions. This only causes more damage since software installation might overwrite your lost information. Instead of running data recovery software on an already failed hard disk, run it somewhere else to increase the chances of retrieval.

5. Don't Format Your Drive

Usually, when a hard disk fails to function, an interface on your screen suggests that you should format the drive. Many people tap the yes button, thinking this will solve the problem, but this isn't the case. Even though formatting your drive can repair most files, it can sometimes lead to permanent information loss, as this completely erases any existing data on the drive.

Additionally, formatting changes the structure of your drive, making it difficult to retrieve lost information. Therefore, you should avoid formatting and only use it as a last resort after trying every other option to recover your data.

6. Store Recovered Files In A Different Device

Once you retrieve your data, don't save it on the affected device again. Use a different device since higher chances are that the initial infected drive might get re-infected, leading to subsequent loss.
If you're using professional recovery software, it automatically stores recovered files in a different location. This is because they can differentiate between the source of recovered files and new storage locations.

7. Encrypt Your Files

Encryption is an extra layer of security since it protects your information from unauthorized access, which can cause data breaches and loss. It also prevents hackers from changing or corrupting your sensitive information.

In Conclusion

Data is among the most important and biggest assets to almost everyone, regardless of profession or age. Since many situations can cause data disasters, the above practices, tips, and guidelines can minimize the risk of data disasters and increase the chances of a successful recovery.