We all deal with various media formats every day – MP3, MP4, AVI, MOV, and many other formats. However, most movies and video files are available in AVI format. This format is usually not supported by most mobile devices and some media player software.
Thus, you will need to convert the AVI video to MP4 or MOV, which are the two commonest video formats widely supported across devices. To change a video file from one format to another, apparently, you need a video converter software or web app. This article reviews some of the best AVI to MOV converter apps to use currently.
AVI to MOV Conversion
This is simply the process of converting your AVI movies or videos to the MOV format using a compatible software app, web, or online tool. Typically, these tools are intuitive to use and the process is quite straightforward. MOV is Apple's default format for its videos, while AVI is a general format that stores both video and audio.
The Top 7 Best AVI to MOV Converters
Come along with me as I walk you through the best AVI to MOV converters for Mac and Windows. They're easy to use and would answer every question you have on how to convert avi to mp4 on Mac or PC. Interestingly, most of these converters are entirely available for free, so you don't have to pay a dime to use them.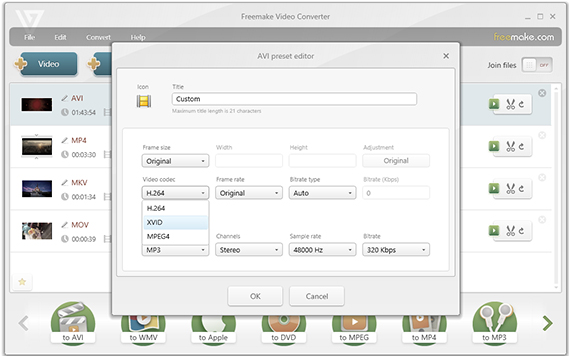 The Freemake Converter is one of the best free video converters you'd ever use. It flaunts a super-intuitive interface, supports so many video formats, and it works on all Windows OS versions from Windows 7 upwards. This video converter lets you convert AVI movies to MOV format seamlessly.
Interestingly, this converter software includes other useful features, such as media burning, video editing, and slideshow creation. It is a comprehensive solution for everyone that deals with video files constantly.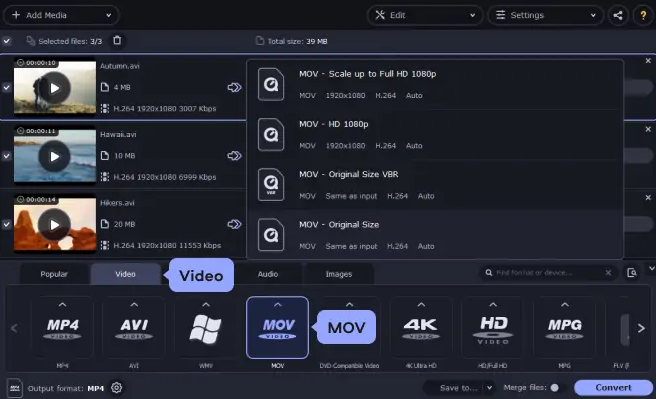 MovAVI is a video software suite with many functions. It supports video conversion, editing, screen capturing, and a bunch of other useful tools. This software app runs on Windows OS and macOS; the interface is easy to understand and navigate, and it supports many formats.
With the MovAVI software, you can easily turn your AVI movies to MOV video files for playback on your devices. However, this is not a free software app; it only has a limited free-trial version; at the end of the trial period, you'd need to upgrade to a paid version to continue using the software.
3. Elmedia Free AVI Player for Mac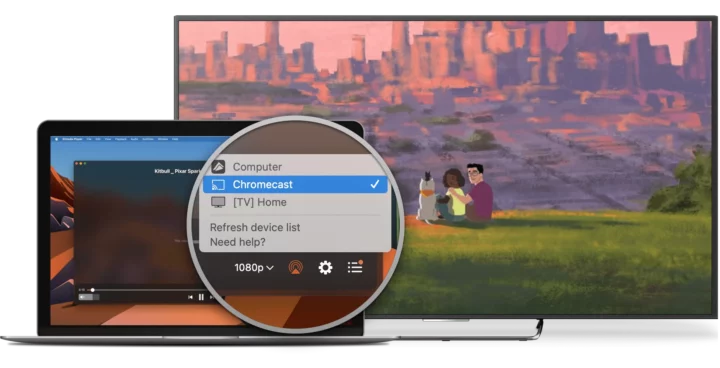 Elmedia is an amazing avi player for Mac if you are looking for a feature-rich experience that gives you control over your files. With a fully customizable look and easy-to-use interface, you can rely on Elmedia Player for all of your media-watching activities. Download subtitles automatically in a matter of seconds and adjusts their display settings just as easily. 
With this application, you also have full control over your audio and video settings through equalizers and image preferences tools. You can customize the brightness, hue, saturation, and many more with Elmedia. If you are someone who prefers streaming, you will be happy to know that this app supports Airplay 2, Apple TV, and Smart TV, including Roku, Chromecasts, and DLNA-supported devices.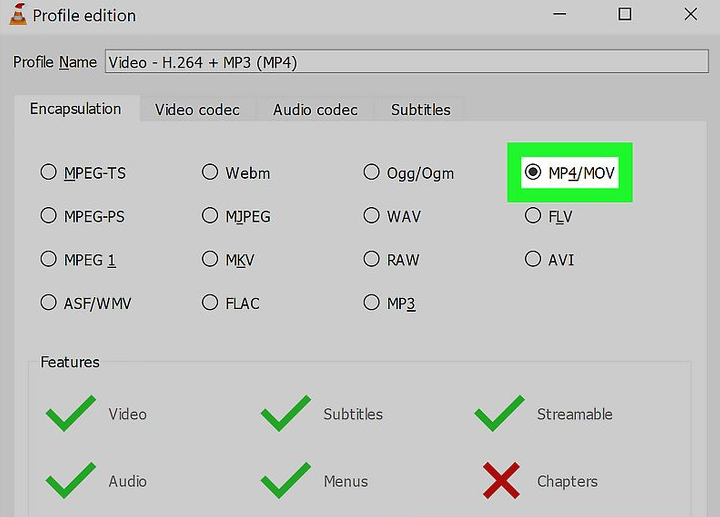 Not everyone knows that the VLC media player app is more than just a tool for playing back media files. VLC has a built-in tool that lets you convert media files into different formats. Yes, using the VLC media player app on your Windows PC, you can convert AVI to MOV freely without hassles.
The conversion tool is found in Media >>> Convert/Save. When the Convert/Save box pops up, add the media files and choose MP4/MOV as your output profile. You can also configure the video codec and other relevant parameters if necessary; then convert your video file.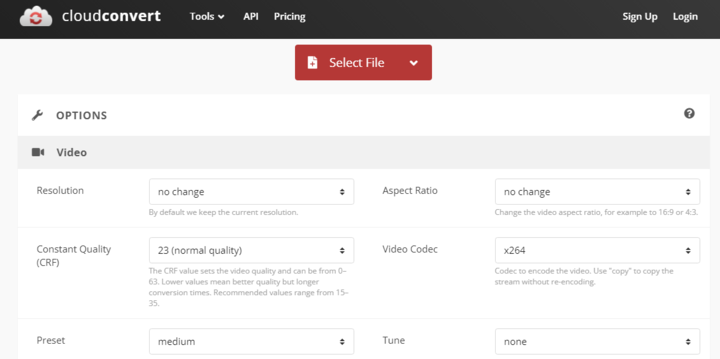 Cloud Converter is an online tool for converting video files into different formats. Interestingly, the tool also supports AVI to MOV conversion, and it is entirely free to use. More so, as an online tool, you can use the Cloud Converter AVI to MOV converter on any device or PC; simply visit the website and upload your video.
There are quite many ways to upload your AVI movies on Cloud Converter; you can upload from URL, G.Drive, local disk, or from supported cloud storage platforms. This converter lets you adjust a few parameters for your video. It is intuitive, versatile, and free to use across devices.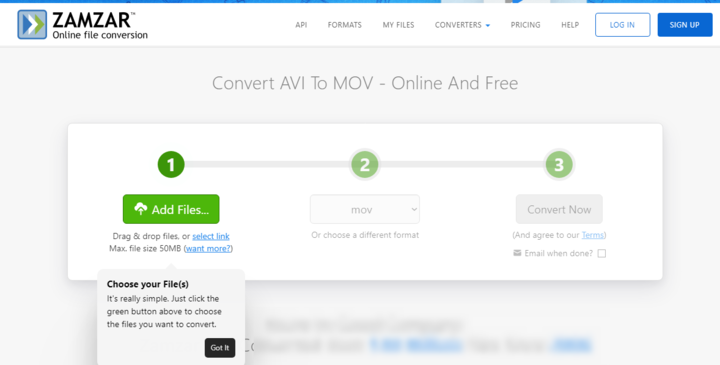 The ZamZar Video Converter is yet another online tool that supports various video formats. You can use this web app to turn your AVI videos into MOV videos without going through long processes. It does not require downloading any software or app; simply visit the website and upload your AVI file for conversion.
ZamZar Video Converter is free to use and it has limits. You cannot upload an AVI file that is more than 50MB in size. To exceed this 50MB limit, you will need to sign up and buy a plan. But, for as long as you're cool with the 50MB limit, the ZamZar Video Converter remains free for you.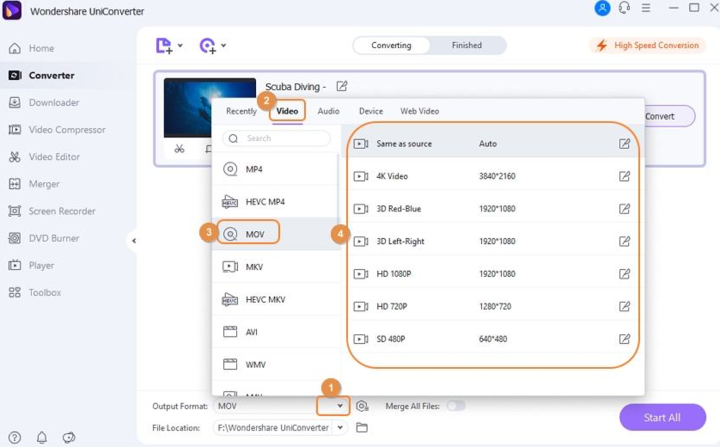 Wondershare UniConverter is a professional software toolkit that provides you with several tools and features. It supports virtually all known video formats and works seamlessly for converting AVI to MOV. One of the most interesting features of this AVI to MOV conversion is that it allows you to convert multiple AVI files to MOV at a go.
The conversion speed offered by Wondershare UniConverter is quite generous and almost unbeatable by free tools. Furthermore, Wondershare UniConverter grants you access to a ton of video tools you'd find handy for various tasks. It is a paid software app after all, with a trial version for new users.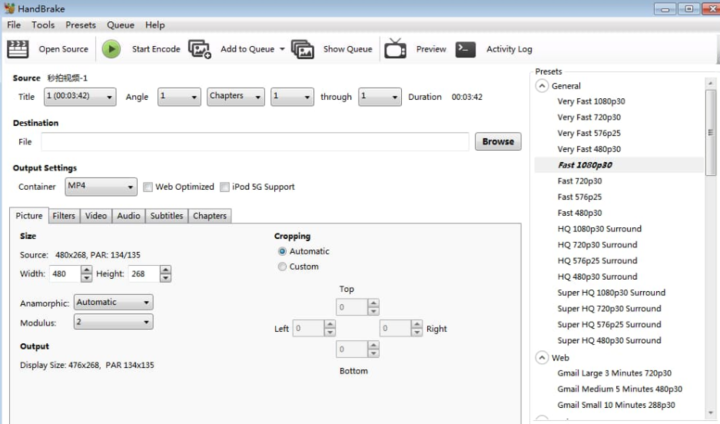 Lastly on our list is Handbrake Transcoder, a free video software app for converting and editing video files. This software program runs on Windows, macOS, and Linux, and it is entirely free across these platforms; it's an open-source application with an intuitive interface that makes it easy to use. Handbrake Transcoder can convert AVI to MOV quickly.
What More?
There are many other tools that allow you to convert AVI to MOV format, but these are the top best option you should check out first. All the converters above are safe to use and they are pretty intuitive too.