If you run a small business or startups, a unique logo may be important for you to be successful. It would be costly for you to hire a professional designer to get a logo. Thus, you can use DesignEvo Android app to design a great logo by yourself.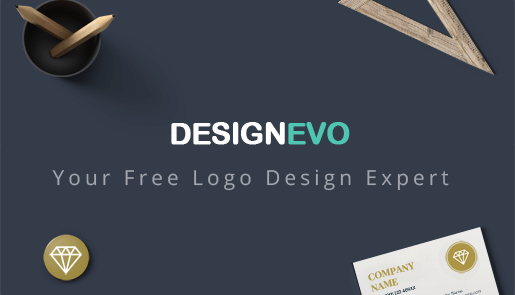 DesignEvo is a handy and very useful app that is available on both Android & iOS devices. It lets you design a logo at any time when you have any ideas. DesignEvo has prepared 3500+ professionally designed logo templates, hundreds of graphics, stylish fonts, and powerfully effective logo editing tools.
With all of the features, you don't need to worry if you know nothing about logo design. DesignEvo offers you everything to simplify your design process, and the only thing you need to do is select and click.
How to Create a Professional Logo on Android Free
While there are many web apps that lets you create good-looking logo on PC, there aren't several free option for Android devices. If you are a student or someone that's always mobile and looking out for a free app that lets you create logo on phone or tablet devices, then DesignEvo Logo Maker App is the ideal solution for creating modern logos.
Below is a run-down of the steps to create a professional logo free with DesignEvo Logo maker Android app.
First, choose a preferred logo template.

DesignEvo provides more than 3500 well-designed logo templates with different themes and styles for you. These free logo templates includes: abstract logo, animal logo, art logo, fashion logo, text logo and etc.
All of them are qualified and fully customizable. Thus you can select a favorite template and adjust every element of it to meet your needs at will.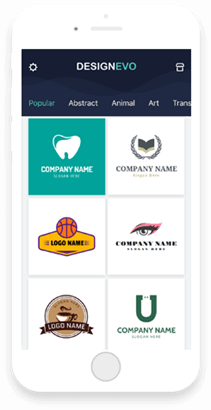 Second, decorate the logo with fonts and graphics.

Apart from the stunning templates, DesignEvo offers you qualified graphics as well. You can select badges, lines, solid & outlined shapes, banners and symbol to decorate your logo design. These graphics are simple but beautiful that could be useful enough to perfect your logo.
Besides, there are hundreds of beautiful fonts with various styles to decorate your company name and slogan. You can choose bold fonts, modern fonts, traditional fonts, handwriting fonts and funny fonts.
All of them are good looking and unique. You can feel free to choose a proper type to make the company name and slogan stand out from the crowd. A unique logo can catch people's eyes, and a logo with a unique text could be much more attractive.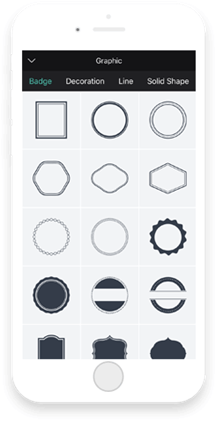 Third, perfect your logo with Powerfully effective logo editing tools.

DesignEvo logo maker Android app is packed with powerfully effective logo editing tools that'd help you adjust the logo until you're 100% satisfied. You can easily:
Adjust font size, alignment, color, opacity, spacing, uppercase, curved effect and more to create unique typography artwork in just a few minutes.
Adjust color, opacity, image flip & mirror effect for the selected graphics.
Customize background in seconds with a preset solid color or add custom color to use.
Undo/redo every step of your logo editing task.
Manage layers for the selected object – move it forward or backward.
Freely move, resize and rotate any objects with your fingers.
Duplicate or delete any image objects at will.
Lastly, save & share the logo on Social Media.

When you have finished designing the logo, you can choose to save it as JPG, PNG or fully transparent PNG images.
Besides, you can also share your logo via email, multimedia messages, Bluetooth, Facebook or any other favorite social media apps to show your results.
Why DesignEvo Logo Maker Android app?
Useful: DesignEvo Android app is born to help people who need logos without much budget or times. With DesignEvo mobile app, you can design a logo whenever you want with your phone.
Easy: DesignEvo Android app offers you resourceful feature to simplify your logo design. With it, you don't need to learn any professional design skills to create a logo with a professional appearance easily.
The steps to create a logo are: choose a template, decorate with graphics and fonts, adjust with powerful editing tools, download or share it.

Wrap Up:

DesignEvo app is a very handy and extremely useful logo creator app that helps people to design logos on Android phones and tablet devices easily.
If you are a small business owner, startups, bloggers and/or any other person that needs excellent logos with a low budget, then please don't hesitate to download DesginEvo Logo maker app and get your logo in just a few minutes.