Remember the rant we here sometimes last week on regards the Google Home and the Amazon echo battle? I think things just got even more interesting following the launch of echosim,io which lets you flex the Amazon Echo on your web browser (Phone and PC Supported).
As Reported by the Company;
"Echosim.io lives in your browser, so anyone, anywhere can access it and test their Alexa skills. You no longer need an Alexa-enabled device to test your skills. Developers worldwide can use Echosim.io to experience Alexa. Its simplicity makes it easy for anyone to understand what an Echo is and what it does without having to explain Alexa's unique UX."
The competition just got even more interesting as Amazon have released the Alexa API along with an invitation to developers who are interested  in tinkering  around and also to explore the Amazon Echo via their own projects. They also released a tutorial on GitHub to help those who might be interested in the DIY for Echo device based on a Raspberry Pi.
How to Use the Echosim.io
Using the Echosim.io is simply easy as there would not be much Technical stuffs on it.
=> First, on launch to the page, You would be asked to log in with your Amazon.com Account, Meaning you might have to get one if you really want to get the feel.
==> After that , You would be redirected to the Echosim.io Page. And there you have it to explore!
I Tried using it and the experience was awesome. Below is the screenshot as captured after login.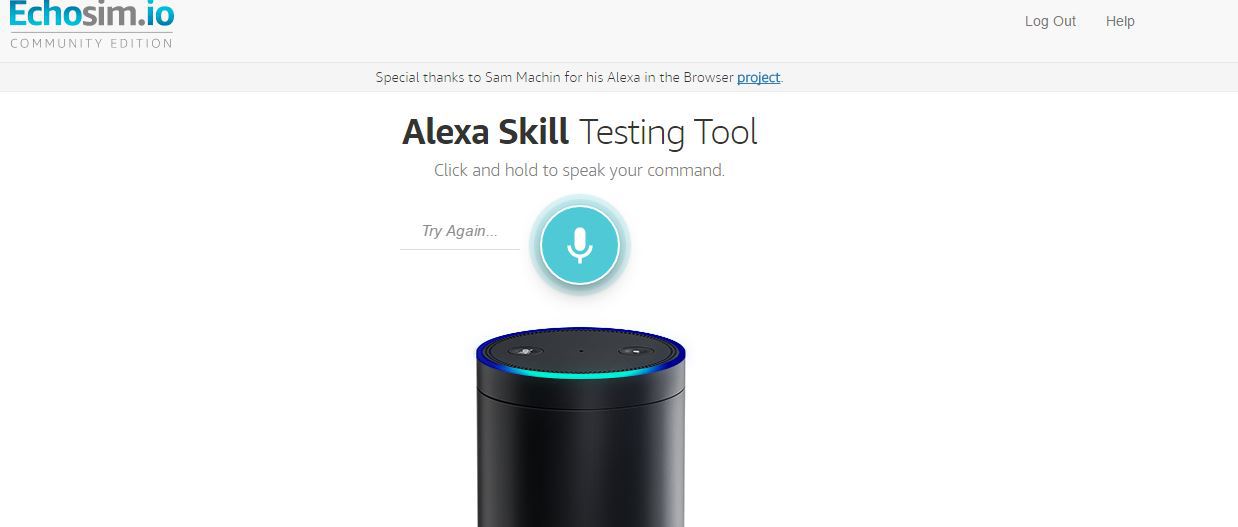 The fact is, This isn't the echo itself. Amazon is obviously trying to show us a few of what we should be expecting when we get the Amazon echo.
What is your take on this?