Almost every sector of our daily life is not only affected but hugely influenced by technology. The new discoveries, inventions, and technological advancements have made Edtech an integral part of learning for both students and teachers alike. You can now improve your knowledge and gain new skills by using the best EdTech software apps.
Check out this huge list of the most popular Edtech apps and hurry up to download at least some of them.
The Best EdTech Software Apps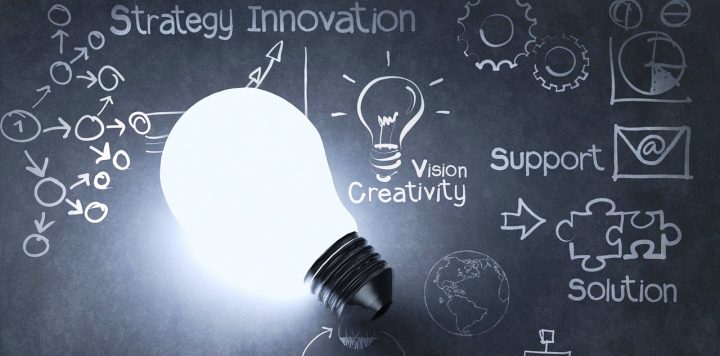 EdTech is most often associated with online education. But in fact, this concept is much broader: it combines all the ways of using technologies in the educational process – from interactive blackboards to virtual reality simulators for modeling surgical operations. But learning via the Internet is indeed the most popular sphere in the EdTech area, which has already firmly won its place on the market like the well-known WriteMyPaper4Me.org that is the favorite place for students to visit as soon as they feel the need to get an A+ assignment and save their time.
Edtech is the practice of introducing technologies and innovative solutions into education for better learning. In 2017, investments in the Edtech market in the world grew to a record $ 9.5 billion. And they predict that by 2020 this mark will cross $ 252 billion. So, what are the best EdTech software apps? Check the list below and search for them on Google Chrome browser.
EduNav
A special algorithm helps to draw up an individual student curriculum so that a student can complete his/her studies on time. The problem of timely graduation from university is a real natural disaster in the USA. Only 20% of students graduate from university on time. The main reason is the variety of courses that universities offer students.
Sometimes it is up to 1000 courses, many of which can be distant from the main specialty, which the student chose. Over the past 20 years, more than 31 million students, having studied at the university and college, have not received higher education. The development team that works on EduNav helps to solve this problem.
Roopor
The mobile app allows you to start voice recording with one click and listen to free podcasts in several categories: success, health, sports, popular science, psychology, and English.
The founders created the product so that people do not waste time and study even when they are waiting in traffic jams or going on the subway. That is why Roopor is so easy to use.
Grammarly
Grammarly is one of the most famous EdTech products, which declared itself to the whole world in 2009. Today, it is already a successful growth-stage company. The application has won the hearts of millions of users thanks to a quality check of the grammar and spelling of English texts.
The number of daily active Grammarly users is 69 million. In 2017, the Grammarly team received $110 million of investments.
Howstuffworks
This application has already been recognized as the best among educational programs for mobile devices and has also repeatedly hit the top apps of the Apple store.
This system provides access to over 40,000 articles from HowStuffWorks.com, along with Discovery Channel videos, audio podcasts and screencasts, and more. It's a great way to get information at any time convenient for you – especially since the interface design is just great.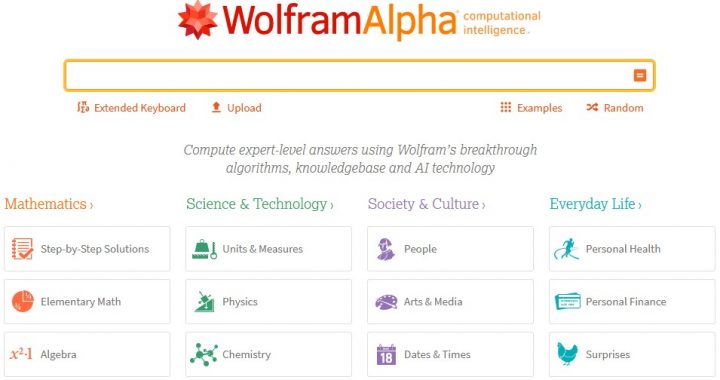 Wolphram Alpha
The tool positions itself as the most competent source of knowledge in the world, and it has grounds for this. A huge amount of all sorts of factual scientific data has been collected on the resource, and the application provides convenient access to them and helps to find answers to all questions (it can also give a tip on how to solve fairly complex mathematical examples).
The program is an indispensable toolkit for analysts, engineers, students, and teachers. Knowledge is in the palm of your hand – just use it!
EdPro
EdPro is one of the few Edtech program solutions for school education. This interactive panel can replace several objects in the classroom at once – a whiteboard, a projector, an interactive screen, and a computer. In these panels, teachers can show students presentations, videos, graphics, and images during class.
Students can immediately solve educational problems, read or edit texts in doc or Microsoft Office documents that have another extension. Together with the board, they also developed an interactive educational software solution with illustrations and animations.
Highbrow
Highbrow is an e-mail service for training video courses. Each course lasts 10 days and consists of 5-minute episodes that the user receives via mail every morning. At first, the founders used it exclusively for educational purposes and subsequently allowed it to be used as a platform for content marketing. Today, Highbrow has more than 400 thousand students.
Click and Learn
The application was developed by the community of HHMI (Howard Hughes Medical Institute), which is a non-profit organization and is engaged in medical research. The program will help you learn more about evolution, neurobiology, infectious diseases, DNA and other curious things.
It is intended for graduates of schools, as well as those who are interested in the natural sciences. In addition to articles, there are videos from the so-called Holiday Lectures, and their collection is constantly updated.
EdEra
EdEra is an educational project with a social mission to make education high-quality and affordable. The EdEra team develops courses on its own, and also works with volunteers and teachers to create interesting online courses from lectures to books.
Access to the course materials is completely free without the need to enter any code after payment. At the end of the course, you can make an optional donation for the development of the project.
CourseYard
CourseYard is a platform that allows you to create, publish and receive money for interactive multimedia publications, without the use of programmers. The first Autoria service is especially useful for educational, children's, scientific publications.
That is, without using extra help everyone can create and publish their own publication with vivid images, videos, 3D-models, and animations creating a great PowerPoint presentation.
Coursmos
Coursmos is an online micro-course training. One video lesson lasts no more than three minutes, and a course can include up to seven lectures. Video lessons can be recorded and posted on the portal by the users themselves.
Thanks to this microformat, the completion rate of the courses is 65%. It's more convenient to use this resource than to save files and videos you need on Google Drive.
Wrapping it Up: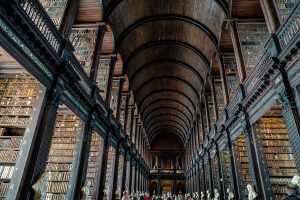 Gaining new knowledge can be really fun and easy! Just download apps from the list above, check by yourself, and share them with friends on Twitter, Facebook, etc.! You can also share your favorite Edtech apps and solutions with us in the comment box below.