FBS is an international brand that unites several licensed brokerage companies that work in over 150 countries. Today, with more than 27 million customers, FBS is one of the leading names when it comes to choosing a broker. 
FBS is one of the brokers that offer the maximum opportunities to profit from trading. The number of trading instruments is quite impressive: Forex, metals, energies, stock, indices, and crypto – you get more than 650+ instruments in total.
The company also strives to promote financial literacy. Free-of-charge educational courses are available to any FBS trader through the "FBS — Trading Broker" mobile app. All content comes from the in-house Analyst Team.
Committed to providing customers with the best trading experience, FBS offers fast order execution, world-class account security, segregated accounts, and quality fund management.
This article will give you all you need to know about fund withdrawal on FBS. 
How to withdraw money from FBS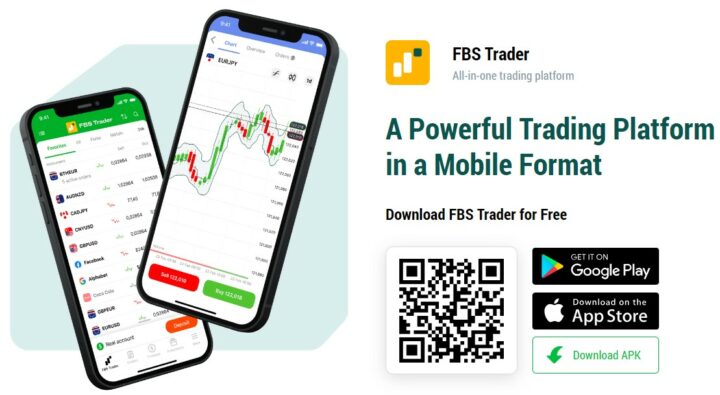 Here are the steps every trader must follow to be able to withdraw from FBS:
Is FBS available in your country?
Before depositing and withdrawing your funds from an FBS account, you must see if FBS is available in your country. With over 150 countries of presence, chances are you can trade with FBS from where you live. 
What withdrawal methods are available at FBS?
With FBS, withdrawal methods depend on where you live and which broker supports local payment systems. Usually, FBS tries to provide a wide range of popular payment options, including bank transfers, digital wallets, Visa/Mastercard, etc. 
For the Philippines, the payment options include Visa and Mastercard, the Gcash e-wallet system, and online banking services at BPI Bank, Union Bank, and Metrobank.
In terms of time, the FBS Financial Department processes all withdrawal requests on a first-come, first-served basis. You will receive the funds as soon as your withdrawal request gets approved. However, the final time required to transfer funds to your account will depend on the payment method.
Here are examples:
E-payments take up to 30 minutes;

credit or debit cards take up to 3-4 business days;

local banks will transfer your money within 1-3 business days.
The FBS minimum withdrawal is $1.
Note: the currency of your withdrawal will determine whether or not you will be charged a fee. 
Is FBS safe?
FBS is safe to work with, as evidenced by customer statistics and overall performance in the Philippines and other countries of presence.
As a regulated broker, FBS operates legally in over 150 countries worldwide, with several independent brokerage companies under CySEC, Belize FSC, and ASIC licenses.
FBS is accessible – any trader can contact the broker via social networks, email, or the 24/7 support team.
FBS trading conditions are transparent, and the commission system has no hidden fees or overpayments. 
Withdrawing Money from FBS: A step-by-step tutorial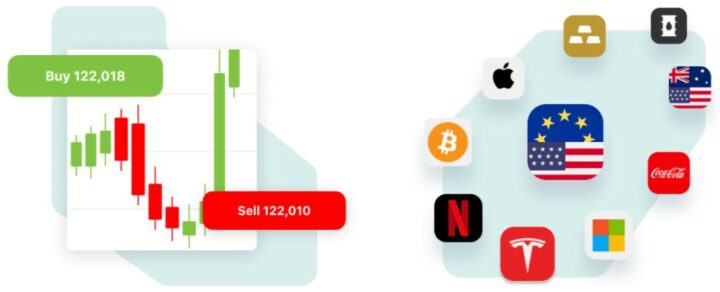 Step 1 – Create an FBS account:

First, open an FBS account. Choose a demo or a real account.

Note: you cannot withdraw money using a Demo account, as it does not involve trading with real money.

 

Step 2 – Log in to your Personal Area:

Next, log in to your trading account. Use the account details generated during registration. 
Step 3 – Trade:

To have funds to withdraw, you first need to make them. So explore the market, open some positions, and try to get some profit.
Step 4 – Withdraw:

Go to your profile and then navigate to the Finance page. Select "Withdrawal" and follow the instructions. Remember that your preferred withdrawal method must match your deposit method for an easy withdrawal process. Confirm your withdrawal when you're finished

.

Note: you can withdraw funds to your bank or FBS trading accounts. 
Step 5 – Wait for approval:

Withdrawal processes vary depending on the payment method. For example, a bank wire withdrawal will take between 5 and 7 business days to process, while a credit or debit card withdrawal will take between 15 and 20 minutes – it may take longer if something goes wrong, but no more than 2 business days. eWallet withdrawals should take between 15 and 20 minutes or up to 48 hours in extreme cases.
Step 6 – Check your withdrawal status:

Go to your Finance page's "Transaction History" tab to monitor the withdrawal progress.
Possible FBS withdrawal problems
FBS is one of the most trusted brokers around. However, unforeseen circumstances beyond the company's control can compromise fund management processes. 
For example, a withdrawal process may unexpectedly take too long. This could be a technical problem. If it's FBS's fault, you can be sure that the broker's technical support will do its best to resolve the issue as quickly as possible. If the withdrawal takes too long because of your chosen payment system, please contact the system's support. 
Another problem may be additional fees from your bank or a payment service provider. The best advice is to check the terms and conditions of your payment provider to be aware of any additional charges. Consider looking for another payment option if there are any.
Finally, when withdrawing, make sure that your withdrawal option matches your deposit option.
FAQs
Is FBS a legit broker?
FBS is an authorized, regulated Forex broker. FBS has been offering its services for over 14 years and has over 27 million active traders.
How can I withdraw money from my account?
Open the Withdrawal within the Finances section in your Personal area. 

Select the preferred payment method and click the Withdraw button. 

Select the FBS account from which you wish to withdraw funds and fill in all the necessary fields. 

Type the amount of money you want to withdraw.

Click on the Confirm withdrawal button. 

Please note that you must verify your account to request a withdrawal.
How long does it take to process my withdrawal?
FBS withdrawal times depend on your chosen payment method. It requires up to 7 working days for bank wires, up to 20 minutes, or a maximum of 2 days for credit or debit cards and eWallets.
Can I cancel an FBS withdrawal?
A withdrawal request can be called off in the early stages. From the Transaction History tab, cancel your pending withdrawal request by clicking the red cross.