it all went down well at the Google I/O 2016 with lot of bumper packages for all Google fans and this time, it is an app (Google Science Journal)  that lets you turn your phone into a research lab.
The App which is called Science Journal uses the sensors in your phone to measure, record and get some cool science stuffs.
As quoted by Google;
See something you want to measure? How much light is in my room compared to outside? How loud is the dog's bark compared to my cough? Record your observations in real-time at the press of a button. Explore your environment or measure things you've built yourself.

Though there have at lot of other apps out there that uses sensor in your mobile phone to curate data, Google would be making it even more cooler as it would be giving you the opportunity to get a  thorough approach by allowing you to record that data into graphs and charts, as well as take and organize notes on your observations.
Another cool stuff is that, the Google Science App can connect with your Arduino just in case you need a more detailed measurement.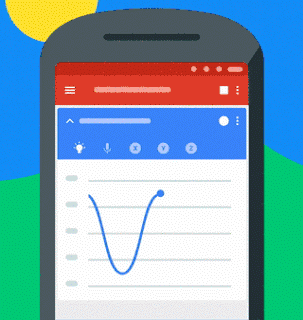 How to Download the Google Science Journal App for Android
As it stands, the app is available to just Android users ( See why Android Rock) and can be downloaded by clicking Here.
There are other cool stuffs that can be enjoyed via this app which you can explore via the play store page.
What do you think?