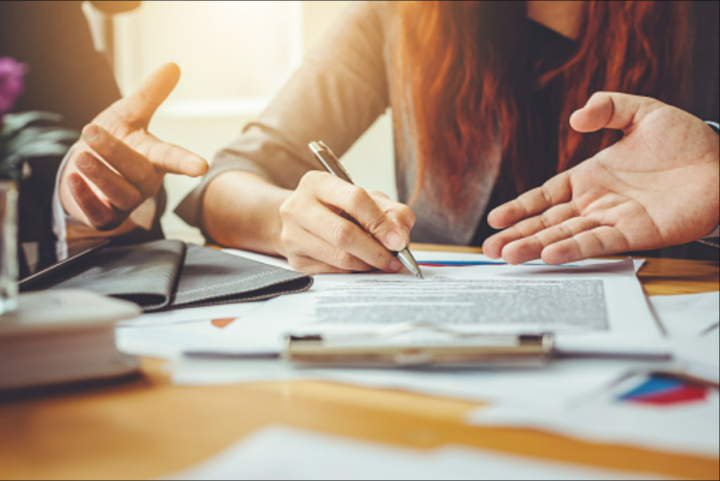 The biggest challenge when starting a new business is finding money to launch it. Finding ways to fund your idea and turn it into a business can be difficult, and people often get discouraged.
Most new business owners fund their start-up businesses with a loan. These loans are called business start-up loans, and they're excellent for covering the start-up costs of a new business. This loan is mainly used to purchase machinery, supplies, equipment, furniture, and even real estate, almost anything you need to run your business. While most people believe start-up loans from the bank are the best emergy loans, the reality is that there are other ways you can try to fund your new business.
How to Fund Your New Bussiness?
The first thing you need to know is that new businesses are considered high risk, so the funding options for your business might be more limited. Nevertheless, there are many options you can try to get your business up and running, aside from getting a bank loan. Let's see which five other ways you can fund your new business.
1. Small Business Grants
Small business grants are "free" money given to small businesses and don't have to be paid back. These grants can be received by private companies, the government, and non-profit organizations. These grants are excellent, but they require a lot of time investment.
Since the grants are free, the competition to get them is pretty tough. You must fit the criteria and satisfy their requirements to apply for a grant. Once you gather all the documentation you need and apply for the grant, the organization will determine whether your business is viable for the grant.
Always do thorough research before you apply for the grant, and if you notice that there are fees involved or that the grand winner is randomly selected, don't apply because the grant is probably fake.
2. Crowdfunding
To start crowdfunding, your business must have a deep tie to a community and have a sales proposition. You can use this funding to raise a lot of money to get your business started without debt. Another plus for crowdfunding is that your financial details and credit history don't make a difference in the money you raise.
You only need to worry about getting people excited about your business, so they're willing to donate. Crowdfunding works best for businesses that sell products, and you need to set a goal before you start the crowdfunding platform because if you don't meet the goal, you won't receive the funding.
3. Partner Financing
This type of funding is when you give some equity of your business to a particular partner, so your business can rapidly grow. There are three types of partner financing: venture capital funding, angel investor funding, and silent partner funding.
Venture capital funding is when you get funds from large corporations or investment companies. They invest funds in your business to earn money from it and increase their income.
Angel investor funding is when an individual uses their money to help fund other businesses. These angel investors will bring in funds and connections to get your business up and to run. Although these types of investors have a more genuine approach, they're also in this for the profit.
Silent partners are family members and friends who want to see your business succeed. They might not be able to fund tons of money, but they also don't expect to be involved in your business. Usually, silent partners expect you to return the money they gave you with dividends.
4. Business Credit Cards
Business credit cards are similar to revolving cards and are excellent for small companies with good credit who don't need a lot of funding. To get a business card, your credit score must be good; you need a solid cash flow, a decent income, and all necessary documentation, such as bank and tax records.
Getting a business credit card is easier than getting a loan, you'd have to pay application fees and annual fees, and the interest can get higher overnight.
5. Community Development Financing
This type of funding is specially designed to help businesses in disadvantaged areas and minority-owned businesses. The state funds the Community Development Finance Institutions, and their goal is to promote economic development in low-income areas.
If your business is not located in a small and underdeveloped area, you won't be eligible to apply for this type of funding. Nevertheless, this is an excellent way of funding small businesses in rural areas and helping their economy.
Conclusion
Starting a new business is not simple, and getting funding is probably the most difficult process. Although it's challenging, don't get discouraged because there are many ways to get your business up and running.
Whatever option you choose, ensure all documentation is well prepared before applying, and keep your motivation up. The road to getting your business running might be difficult, but the pleasure of succeeding is inexplicable.