As a beginner, entrepreneur, startup, or just someone with a peculiar vision/dream of creating a significant impact on society, then crowdfunding is ideally the best means to get started. There are some tech gadgets we use right now that were actually launched on crowdfunding platforms initially. You, too, can leverage on any of these top best crowdfunding platforms to launch your tech gadget.
Talking about a tech gadget, in layman understanding, a tech gadget is simply any device that integrates technology to function. Thus, a smartphone is a tech gadget, a PC is a tech gadget, an IoT system can be called a tech gadget, and the list goes on.
The 10 Best Crowdfunding Platforms to Use Right Now
Come along with me as I show you the ten best crowdfunding platforms to get seed-funding for your tech startup, projects, and consumer gadgets.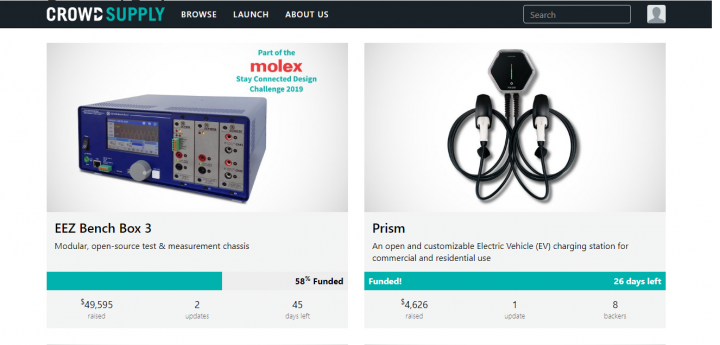 For your tech gadget launch, you need crowdfunding platforms like Crowd Supply. Crowd Supply is one of the best places to get started with your tech gadget launch. This platform has helped a lot of people to get as much funding as they need to launch their innovative tech gadgets.
Crowd Supply focuses more on tech and gadgets launch; a perfect place for tech entrepreneurs and startup companies. More so, although this platform was launched 7 years ago, it claims to have recorded over twice the success rate of Kickstarter and Indiegogo, which have been existing before its launch.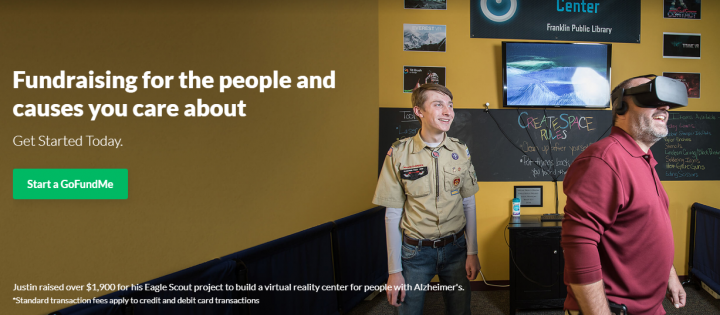 Many people have used GoFundMe to raise thousands and millions of dollars for a cause. GoFundMe happens to be one of the best fundraising platforms you can trust, and it has good features.
More so, this platform does not return the total money raised to the contributors if your goal was not reached. Irrespective of the total amount of money raised for your tech gadget, GoFundMe lets you take all the money whether or not your target amount was reached.
Furthermore, GoFundMe can be used to raise capital/money for the following; tech gadget launch, challenged families or loved ones, celebrations, challenging circumstances like accidents and illnesses, and more.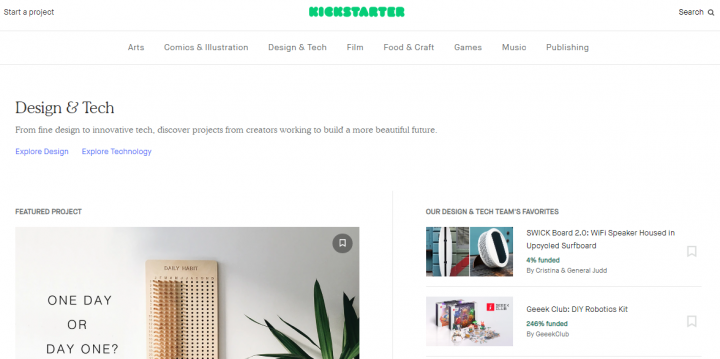 Kickstarter is another popular crowdfunding platform to start with. You can get lots of people to support your gadget launch on Kickstarter. The platform promises to help bring creative projects to life. Here, you can start up a campaign for your tech gadget launch.
More interestingly, Kickstarter allows you to run campaigns for different purposes. On the website, you'll find different categories, which makes it easy for investors to see your campaign and assist with funds.
However, on Kickstarter, if you don't reach your goal, you won't be given the raised funds. Also, your campaigns must fall among Kickstarter's default categories. It is a tough fundraising platform anyway, but it has recorded a lot of successful campaigns for different causes.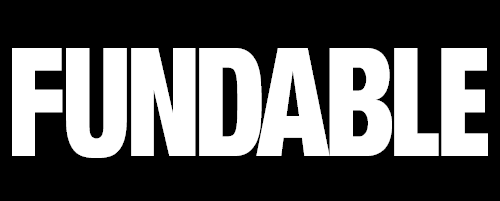 As the list continues, Fundable is another great option to fundraise for your tech gadget. Fundable is actually a software as a service crowdfunding platform. Unlike most other crowdfunding platforms that charge you some percentage of the money you raised, Fundable charges a monthly flat rate.
The sad thing about Fundable is that when you pay the subscription and your campaign, unfortunately, could not reach the goal, you end up losing both sides, not getting back your subscription fee, as well as not getting enough funding for your tech gadget launch. Nevertheless, this is a good place to find worthy investors.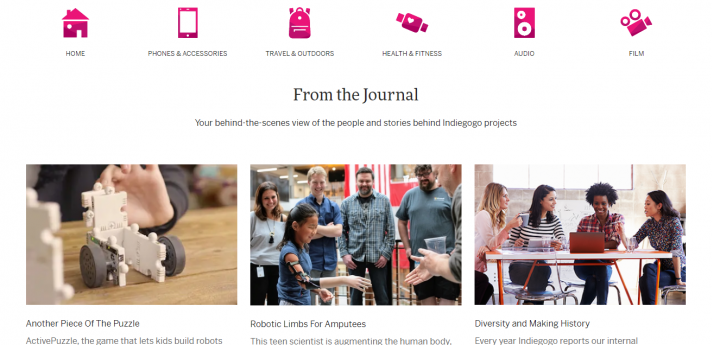 Indiegogo is a popular one on this list. It has sponsored a lot of people to get sufficient funding for their various causes. The platform promises to be a place where early adopters launch lively, imaginative techs before they hit the mainstream.
It is a flexible fundraising platform with a lot of features that help to ensure a successful campaign. Indiegogo supports a wide variety of categories. However, this platform started as a platform to help raise money for cancerous patients, but it now a global crowdfunding platform with over 8 million backers.
This platform focuses more on tech and innovation; thus, your tech gadget will gain a lot of impressions because most investors on Indiegogo are looking out for tech gadgets, startups, and more.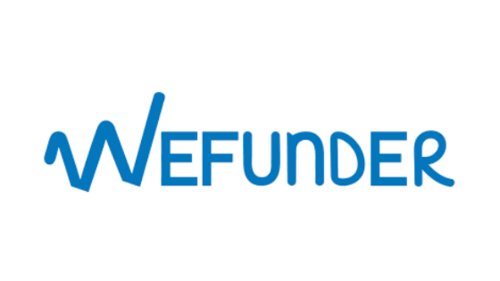 WeFunder is a place where tech inventors, entrepreneurs, and startups connect with potential investors to get enough funding for their projects. It is a vast crowdfunding platform that supports creating campaigns for quite various causes.
On WeFunder, investors are allowed to choose from available categories to sponsors projects that attract them. This is an alternative platform to the already-listed ones on this list where you can get started for your gadget launch or probably any other thing that needs investors' support.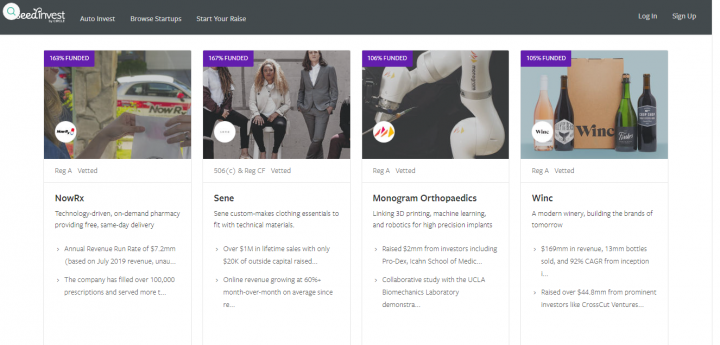 SeedInvest may not be your best bet, but it still falls among the best places to launch your tech gadget. However, to get started with this platform, you need a ready prototype, proof of concept, and at least two team members.
Interestingly, if your campaign gets approved on SeedInvest, you'll get access to both accredited and non-accredited investors.
This crowdfunding platform has recorded successful campaigns, and its investor base keeps growing every day. More so, SeedInvest obtained approval from FINRA to run the Alternative Trading System (ATS) in order to ease secondary startup investments.

Just as the name goes – I Fund Women – this is a crowdfunding platform designed by and for women. On this platform, women entrepreneurs can create campaigns for their projects.
This is a special place to get funding for women-led startups. iFundWomen has flexible features and rules. Plus, it supports coaching and other connections that drive economic opportunities for businesses owned by women.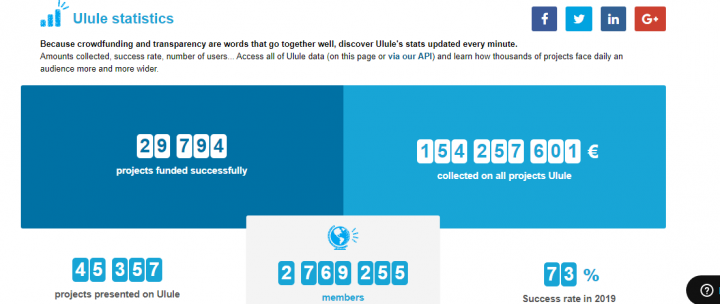 Also, as the list goes on, Ulule comes in as one of the best places to launch your tech project. This crowdfunding platform supports a lot of categories, and it is more convenient to create campaigns on Ulule than other crowdfunding sites.
Furthermore, Ulule has recorded pretty much successful campaigns – according to the company, up to 29,794 projects have been successfully funded on Ulule. This leaves a confident impression that your tech gadget campaign would be a success on Ulule.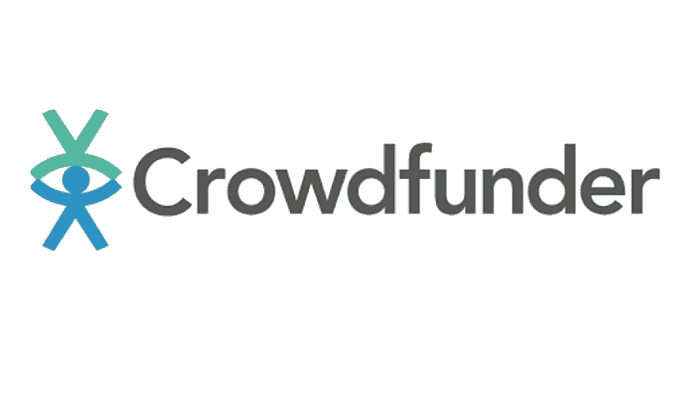 Finally, if you wish to have an Angel Investor invest in your project, Crowdfunder is the way to go. This platform is one of the best places to find Angel Investors. You can start up a campaign to launch your new tech gadget on CrowdFunder.
The platform supports different categories and industries with flexible navigation features to help investors locate your campaign quickly.
Final words
While these crowdfunding platforms allow you to create captivating campaigns to raise funds to launch your tech gadget, they also charge you some percentage of the total money you get from the campaign.
Also, not all of these platforms support global location; some only allow campaigns from people in specific regions. Finally, some crowdfunding platforms wouldn't allow you to take the funds bided on your campaign unless the actual goal is achieved.