A business makes use of documents, such as reports and invoices, to share numbers, data, and other pieces of information to business partners and clients. These matters are essential because they improve a company's operations and, eventually, sales.
Today, apps are being widely used to manage several business documents with much ease. Even when you're on vacation or at home, you still have access to these documents by simply using your smartphone or laptop. Having said that, you basically can manage your business wherever you are with the use of apps, like Google Docs, Dropbox, Evernote, and many others.
Here are some of the amazing benefits of using apps for your invoices and other business documents:
1. Automates Workflow

For your business's accounting and bookkeeping needs, a lot of accounting apps are available for free or on a subscription plan. An accounting app is a reliable tool that allows you to automatically track your sales and expenses. It can also accept payments and send invoices. Another benefit of most accounting apps is that they allow you to share access to your accountant, which helps in the timely preparation of your business and other important taxes.
If you're on vacation, you won't need to worry about keeping tabs of your invoices as such apps have invoice-making features. This means that you can create, send, and manage your invoices and other business documents instantly and anywhere you may be. Especially if you're an artist who's always on-the-go and who often jumps from one client to another, you can use these apps to make your own invoice templates. You can see here some samples.
2. Enables You To Easily Manage And Store Your Documents

Business apps are easy to use. You simply have to choose from numerous options available online and install them on your preferred devices. Although some of these have more requirements, generally, you'll only need your email address before you could sign up for and create an account on these platforms.
Furthermore, most apps have a user-friendly interface; thus, you won't have any trouble navigating them even if you're not tech-savvy. Some of these apps also come with tutorials for starters.
With these apps, you can track and streamline your sales processes, as well as keep client and task records, all in one place. This only means that you won't have to use numerous apps just to manage and store these important documents.
3. Allows For An Easier Collaboration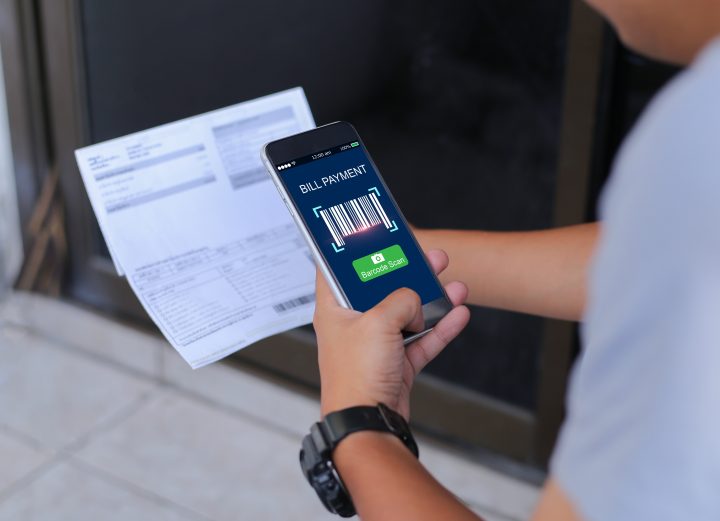 Collaboration is also made easy with the help of these apps. Gone are those times when you need to travel far just to meet clients personally in order to secure transactions and get payments. Today, with the help of a smartphone or laptop, you're able to communicate with these people even while in the comforts of your home.
For instance, Google Docs or Sheets allows you to share document links to any of your clients, employees, or supervisors so they can easily check them whenever necessary. You can even send files to specific groups of people. Also, you have full control over who can edit or make changes to these documents.
4. Keeps Your Documents Organized

With so many business documents and invoices you need to keep, things can get overwhelming for you or your employees. As a result, you may forget file names, misplace important documents, or, worse, lose files. Well, say goodbye to all the mess as apps like DropIt and File Juggler are made to keep your documents organized.
With the advanced features of these apps, you can encrypt, rename, or upload files. That way, you can easily arrange your documents, making it so much easier for you to access them whenever you need them.
5. Secures Your Documents And Invoices

Aside from helping you organize your documents, these apps can also secure and safeguard sensitive information in your documents.
Here are some security features that most apps offer to protect your pertinent documents:
Encryption:- Files become unusable if they are encrypted. Apps that can encrypt documents can help you secure your sensitive information or your clients' personal data from being exposed. Encryption involves creating a password for a specific file so that only you and the people you've granted access can open the document. With some apps, you are given the option to encrypt the whole drive or storage.

Two-Factor Authentication:- If your files or documents are too critical, encryption may not be enough. You may need to enable the two-factor authentication feature of your apps to tighten your documents' security. It works by sending you a message or an e-mail, or by giving you a phone call to verify if it's you who's accessing the file. Only the email address or phone number listed on the document can receive the notification. Such a feature can easily alert you whenever an ill-intentioned entity tries to access your pertinent files.
Role-Based Access Control (RBAC):- This feature allows specific viewers only to view certain documents. If you're not authorized to access the document, then you can't open the file. Thus, this feature can protect your data from exposure to the wrong people.
Conclusion

With the help of these modern apps, your business documents, such as invoices and other financial records, become more manageable. These help automate workflow by allowing you and the rest of the team to create and access documents using your preferred devices, and even while you're on-the-go. You have nothing to worry about if you are not tech-savvy as these apps are easy to navigate, thanks, for one, to their simple user interface.
Collaborating with your team members even outside the office is also made possible through these innovations–in just a simple click, you already have control over who gets to only see or make important alterations to certain documents. Furthermore, these apps organize your files like no other, helping you get rid of stressful situations, such as forgetting file names or losing important documents.
Most importantly, employing these apps means securing your files to the utmost level. Apart from enabling you to create passwords for your documents, these apps take it a step further by alerting you whenever a malevolent entity tries to gain access or steal your pertinent documents.