If you are a google's hang out fan,i think this news is for you. The good news is…, the Google Hangout can now support Android N's Group notification. This implies you must not log out or in to check what's going on via the Hangout as the Android N comes with a platform that lets you see all notifications and everything happening on most of your Social Media accounts with just a single swipe from the top of your phone via the notification bar. The Android N's developer version was reviewed here  last week, and you can check it out here if you missed it.
How does this Work?
Whenever you are using the Google's Hangout's latest version via the latest Android OS update, and you receive a message, you will see a pair of arrows stacked at the first line of the notification. You can then swipe down to see the notification a little further and then swipe once again to open the Quick reply box.Once you have opened the notification for the first time, you can always dismiss them by swiping to the left or right on your device.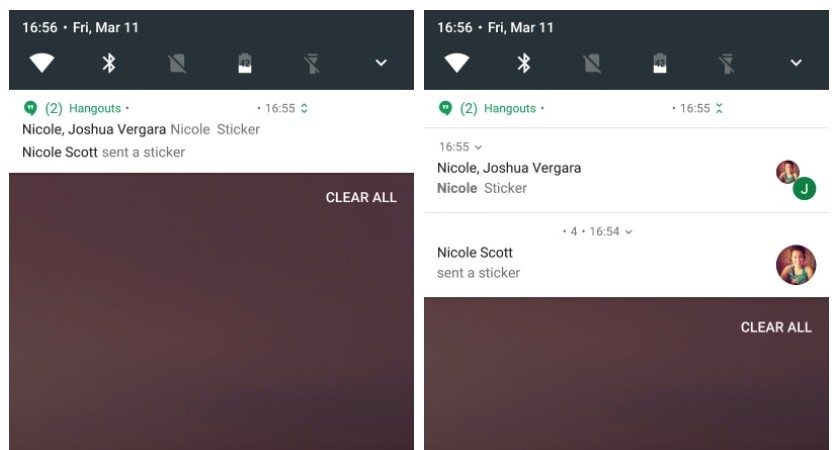 Another feature is the ability to reply to messages individually. This way you can be able to chat up to 10 people at the same time. Great i guess!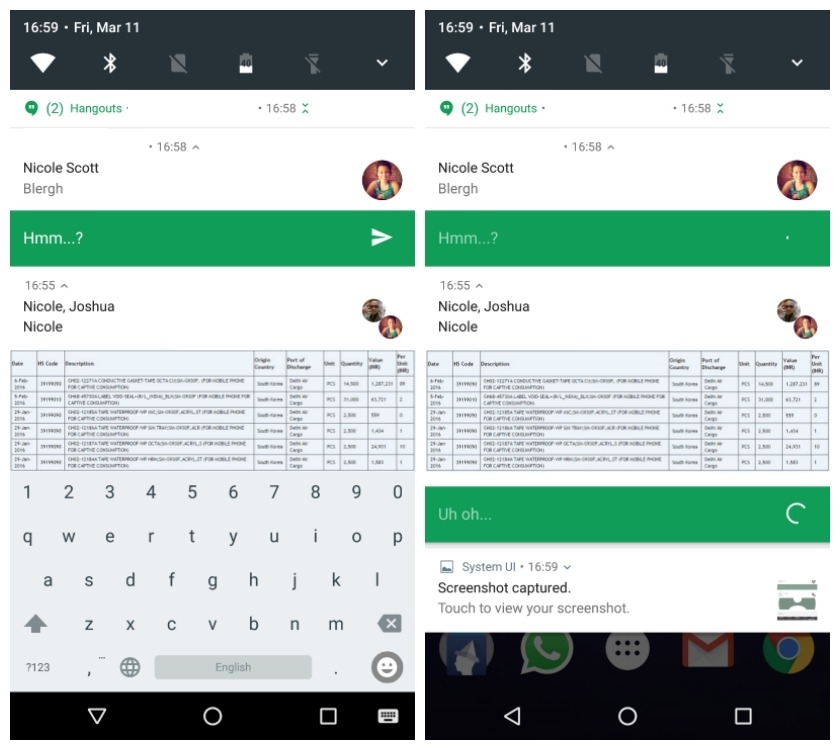 These are great features i must confess but it is unusual on how Google could release all of these updates within a short period of time.
Anyway, What do you think about the Hangout Feature? Seeing it as a cool stuff? tell us using the comment box below.