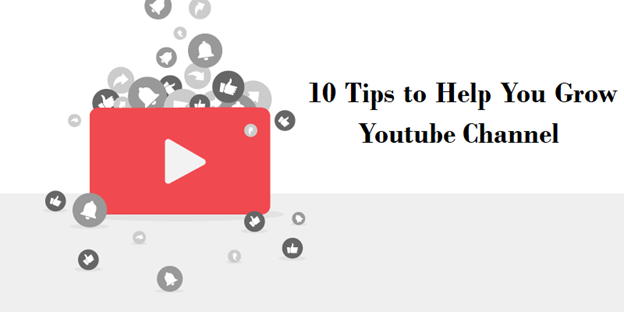 The world of social media is slowly but surely switching from photographic content to video content. Users prefer clips to images. Companies employ complex video marketing strategies. Even top influencers rely more on the REC button on their cameras than on the photo-taking shutter.
If you want to improve your business, you must take your YouTube game to a higher level of performance. This endeavor may seem hard to do, but here are the ten pro tips to help you grow your YouTube channels quickly and more efficiently!
1. Grow with the help of professionals
The best way to develop your YouTube channel is to work with professionals in this field, like Social Boss, SEObutler, and the likes. The team of social media experts at Social Boss can help you attract more people to your channel and watch it grow in views, likes, and the number of subscribers, all safely and effectively.
2. Adopt a proactive posting schedule
Use the YouTube Analytics Tools to discover your audience's demographics and find out when they are most likely to watch your videos. Then, use this data to create a schedule for posting new clips and stick to it. Your fans will appreciate your readiness and consistency.
3. Create appealing thumbnails
Another way to grow your YouTube channel is to make your videos as appealing as possible. The first place to start this strategy is having highly attractive thumbnails for all of your clips. Invest time in perfecting your editing skills and make these introductory images as clickable as you can.
4. Keep it simple and short
Today's YouTube user likes to get his information quickly and efficiently. Nobody likes having to sit through long intros or credits scenes, so make these two segments of your clips as short as possible.
Also, do not waste the viewer's time with fluff discussions just to make the videos longer and enhance the viewing time.
5. Always ask people to subscribe
Although it may seem tedious after a while, you should always ask people to subscribe to your channel at the end of each of your clips. This rule works just as well for YouTubers that have millions of subscribers as it does for entry-level content creators.
6. Design a consistent look for your YouTube channel
Make sure that all of your videos follow a particular pattern when it comes to thumbnail design, title, description, and content. People who subscribe to your channel expect long-term consistency, so you should choose a unique way of presenting your content and stick with it for the long run.
7. Replicate successful competitors
Watch the clips posted by your competitors and try to identify which of the elements that they use brings them success. Next, replicate them into your videos. It is not idea-stealing or plagiarism if you use your competition as inspiration and adapt their ingredients of success to your YouTube channel.
8. Mix short with long videos
Having short clips on your channel is great for people who do not want to spend too much time on social media. However, if you want subscribers to access your channel more often than just on their coffee breaks, you will have to post some long videos as well.
9. Go live on YouTube
From time to time, you may choose to go live on YouTube and interact directly with your subscribers. It is a great way of diversifying the content on your channel and also helps to improve your ranking on the platform.
10. Collaborate with other YouTubers
Get in touch with other famous YouTubers in your niche and propose collaborations that are beneficial for both of you. By making joint-videos, you can enhance your audience with members of their following and vice-versa.
Wrapping it Up:
These ten pro tips are not only going to help you grow your Youtube channels efficiently; they can skyrocket your business success if properly integrated into your business marketing strategies. While these tips are top-notched and proven, we'll also like you to share any other tips you've used to grow your Youtube channels in the past by using the comment box below.