Today it is difficult to envision existence without PCs. The pace of computer technology development is surprising. Computer technology appeared in the middle of the 20th century and had a great influence on the development of science, technology, business, and many other areas of human activity.
Computer Science and Information Technology is a specialty for the preparation of bachelors with the broadest coverage of the disciplines of information technology. However, often in such specialties, there is too much homework and students do not have time to do everything themselves, in such cases the only way out is college essay writing service, in which professionals can help them write essays, research papers, and much more.
Well, if you are determined to enroll in the specialty Computer Science and Information Technology, then in this article you will find the best universities that will prepare you for this specialty.
University of the Pacific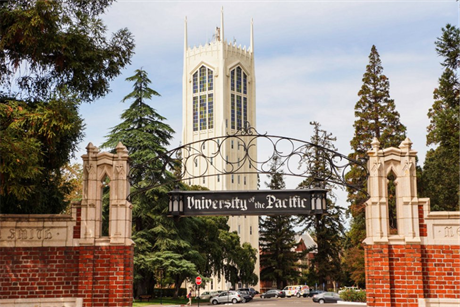 The University of the Pacific holds high positions in US and world rankings. University took 3rd place in California according to The Economist and The Brookings Institution Pacific. The University of the Pacific is among the best American universities and is the holder of the title "Best Value" according to US News & World Report and Princeton Review.
Among dozens of other specialties, the University of the Pacific offers areas such as computer engineering and computer science. Given the proximity to Silicon Valley and employment statistics, it is safe to say: a successful career is guaranteed.
Louisiana State University
Louisiana State University is 48th in the U.S. ranking of News & World Report and prepares IT pros for such programs: computer engineering, cloud computing, and networking, databases, and analytics distribution systems, networking, and software development.
Almost from the first days of study, practice makes Louisiana State University a unique university. Students have access to numerous computer labs where they can practice their skills.
Sheridan College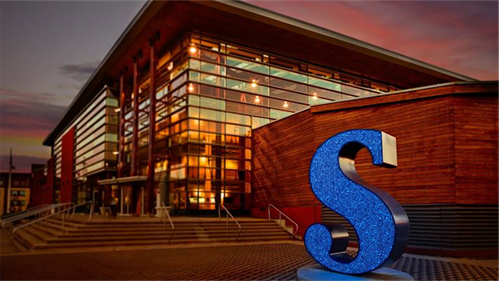 Sheridan College is a polytechnic university that is famous for its strong background in software, web design, programming, and animation.
Among the graduates – Oscar, Emmy, Gini! So, the famous cartoons Lilo and Stitch, How to Train Your Dragon, and Shrek were created with the participation of animators and directors who graduated from Sheridan.
Architecture and design is a very popular trend among students. However, this area is quite complex and often students need help with homework, writing an essay and more. Fortunately, professional writers from the writing service are happy to help students with essays. This article, in turn, will help you choose the best university of architecture and design in the USA.
University of Manitoba
The University of Manitoba is probably the oldest college in the New World. It was formed 135 years ago by the merger of three large colleges in Manitoba. In the U of M houses Smartpark, a major technology center where students test and implement new technologies.
This is the best student platform for procuring aptitudes, information, and practical experience. It is here that startups are born and the most daring technological ideas are embodied.
University of Surrey
The University of Surrey is one of the most prestigious universities in the UK, which produces cool programmers. It takes 8th place in the rating of The Guardian! The choice of specializations in the field of information technology excites the imagination.
The University of Surrey has more than 1000 partner companies, which helps its students reach: IBM, Sony Ericsson, HSBC, Walt Disney, Ernst and Young, British Airways, etc. Thanks to this, the university has a high employment rate – 94.8%, which puts it on a par with universities such as Oxford and Cambridge.
Among the graduates of the University of Surrey is Andrew Rickman, the first British Internet billionaire, as well as dozens of scientists, politicians and media personnel.
University of Sheffield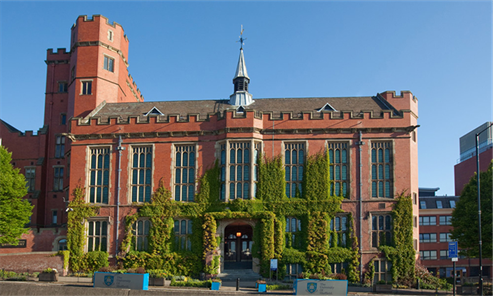 The University of Sheffield is on the rundown of the best colleges in the country; several times it received the highest award – the Queen's Prize. Powerful research work has become the hallmark of the University of Sheffield, which conducts it together with global concerns – Boeing, Siemens, Rolls Royce, Unilever, etc.
The most successful students undergo internships at these companies and are subsequently hired. Another proof of the prestige of the University of Sheffield is the fact that six of its graduates became Nobel laureates. But the full list of celebrities who graduated from this university includes hundreds of names.
Among them are Helen Sharman, the first British astronaut, Noel Sharkey, and Yorick Wilkes, world experts in computer science, artificial intelligence, and robotics.
Jacobs University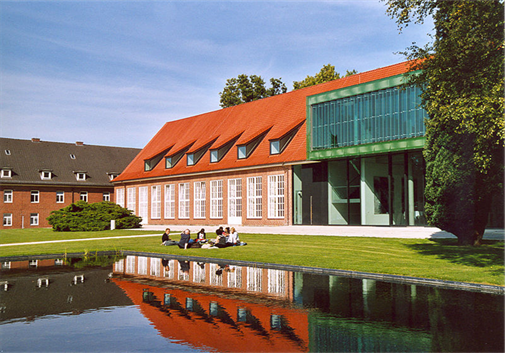 In Germany, a niche of technical universities is occupied by Jacobs University. This is a modern, innovative university, in which all conditions are created for those wishing to study computer science.
Technical specialties are taught at College Nordmetall at Jacobs University in English. Therefore, no language difficulties! After completion, many foreign students are employed in world corporations whose main offices are in Bremen, where the university campuses are: BMW, Bosch, Daimler, Deutsche Post DHL, SAP, Siemens, and Volkswagen.
Saxion University of Applied Sciences
Saxion University of Applied Sciences is one of the biggest educational institutions in the Netherlands Saxion University offers truly powerful game development programs. One of the distinguishing features is the joint work on the projects of student designers of game characters and the surrounding world with programmers, game developers.
After such a college, graduates easily land positions in gaming studios around the globe. A special program for international students (the Connect International Traineeship Program) provides good prospects and allows you to complete an internship at a Dutch company after graduating from a university: Siemens, De Lage Langen, Receps, Randstad Holding, etc.
The University has a School of Natural Sciences, Engineering business, and design and the School of Modern Technologies, where you can study gaming areas, data security, HAN-networks, and engineering.
HAN University of Applied Sciences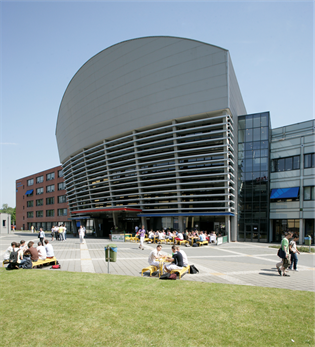 HAN University is one of the largest universities in the Netherlands for applied sciences, and the programs here are focused not so much on IT technology as on the development of hardware.
Students are taught engineering, much attention is paid to the sought-after area of ​​"data security", signaling, and controlling systems are studied.
Stamford International University
Stamford International University is Thailand's most unique international educational institution, with over 40% of students from all over the world. It offers high-quality and affordable English-language education, and degrees are given that allow you to get a well-paid job. The university offers a bachelor of science degree in information technology. The curriculum lasts 3.5 years and runs entirely in English.
Under this program, students study software development, data science, network security, e-commerce, web development, software and application development, computer networks, and more. At the university, IT specialists from the Ministry of Information and Communication Technologies, IBM, Intel, Microsoft, and Oracle give lectures. Students themselves undergo internships and find jobs in companies such as G-ABLE, Agoda, CDG Group, Thomson Reuters, Rabbit Internet, Playlab and Nextzy.
Sum Up
Computer science and information technology are the third most popular specialty that students choose to study at American universities for undergraduate and graduate programs.
There are several main reasons why this specialty is so popular: a wide selection of specialties and specializations, a high level of wages, and good job opportunities in various fields of industry. That is why we hope that this article will help you determine the choice of a university and in the future, all of the above opportunities will become a reality for you.