Are you looking to optimize your recruitment and hiring process in 2022 and beyond? Here are some top recruitment agencies that can make the entire process smooth, professional, and practically seamless.
What Does a Recruitment Agency Do?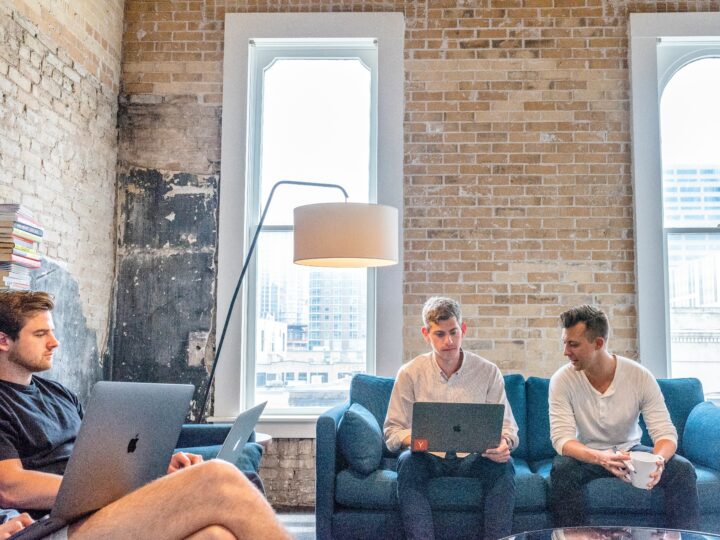 Simply put, recruitment agencies specialize in finding employees for employers. This may sound like it's a waste of time and money to hire a service when you can just post your job openings on job boards, but recruitment agencies do much more than just finding people to work for you.
As an employer— especially if you're the owner/CEO of the company— you want to hire the best of the best for your company. It's easy to post job listings on job search sites, but by doing this, you won't get as targeted candidates as you'd hope for— even when listing specific qualifications. The job of recruitment agencies is to sift through all eligible applicants to find the very best talent that will be the perfect fit for your company.
#1: NAS Recruitment
This company is one of the oldest recruitment agencies in the business, being around for more than 70 years. They specialize in employment branding, the process of creating a unique image for your company that attracts qualified candidates. This technique markets your company brand to the job seekers that are most likely to be a great fit for your company in the same way you'd market your products or services to your customers or clients.
NAS Recruitment utilizes various techniques to achieve this, including digital recruiting techniques. They also offer other services, such as helping you create a career site on your business website and social media services.
#2: Kelly Services
Kelly is another recruitment agency that's been around for decades. They're a global agency that specializes in hiring temporary help for a variety of different industries.
Kelly can help you find temporary talent if you're in the science and clinical industry, engineering, technology, education (from early childhood care to institutions of higher learning), accounting and finance, the industrial field, professional offices, and government positions. Even your temporary help should be a good fit with your company, although they are a part of your company for only a short period of time. Everyone associated with your business is a reflection of your company, so you'll want the best talent all across the board.
#3: Robert Half
Robert Half is another global consulting firm, specializing in finding candidates for accounting, finance, law, marketing, and technology companies. With over 300 locations all over the world, it's likely that you'll find this company somewhere near you.
They can help you find the best talent for your company— as long as your company falls into one of the categories listed above. Robert Half specializes in finding temporary employees, long-term talent, specialized teams for managed solutions, and even remote workers.
#4: Korn Ferry
This company helps other companies in various industries find the best talent, as well as how to help their employees advance in their professional careers. Korn Ferry can also help you develop ways to motivate your employees to work efficiently and ways to reward them for all of their hard work.
They specialize in assessment and succession, leadership and professional development, organizational strategies, rewards, and talent acquisition.
#5: Aerotek
Aerotek is a younger recruitment agency that helps employers and employees in the skilled trades, manufacturing, distribution, and engineering industries find each other.
They can help companies find the best temporary, contract, contract-to-hire, seasonal, or project-best workers to fill a particular position in any one of these industries. They also specialize in managed resources and management solutions.
#6: Adecco
This Swiss-based company operates in 60 countries with 450 locations, helping companies in the accounting, administrative, customer service, engineering, hospitality, human resources, industrial, manufacturing, marketing, medical, retail, transportation, and technology industries find temporary and contract employees.
They can also help place temp-to-hire individuals in open positions.
#7: Kforce
Kforce's area of expertise lies in helping technology, finance, and accounting firms find both short-term and long-term hires. They also help these types of companies achieve success through team-building with the talent they've found for your company, allowing you to focus on other business matters while leaving you in control of all company projects.
They also aid in managing these projects from the beginning to the end. Kforce can also help you bring in global talent, supporting a variety of Visas for international workers.
#8: ManpowerGroup
Formerly known as just "Manpower", ManpowerGroup specializes in talent resourcing, management, and development when helping companies find candidates for their corporation.
It's one of the largest companies of its kind in the world, and they also provide project solution services.
#9: Lucas Group
Lucas Group is one of the leaders in executive recruitment, with offices located across the North American continent.
They specialize in helping companies find the best talent that fits their needs and their corporate culture. They also place a special focus on helping retired military and reserve find jobs in the corporate world.
#10: TEKsystems
This agency helps companies in communications, finance, government, and healthcare find the best talent for their companies. TEKsystems seeks to fully understand the goals of your business and your company culture in order to find you the best employees through artificial intelligence (AI), automation, machine learning, and mobile development techniques.
They can also help your company better your customers' experience, increase growth, and make sure you see a return on your investment when investing in certain technologies.
One additional reason to consult a recruitment agency is to reduce employee turnover rates. If you find yourself constantly posting job openings because employees are leaving or you're always having to terminate someone's employment, you'll definitely have better luck when working with a recruitment agency.

Choosing one of these companies to help you with your employment search will guarantee that you'll find the candidate(s) that is/are the perfect fit for you and your company. You can choose to go with a company that specializes in your field, or one that specializes in different industries. Just know that a recruitment agency is a great investment in both your company and your employees.