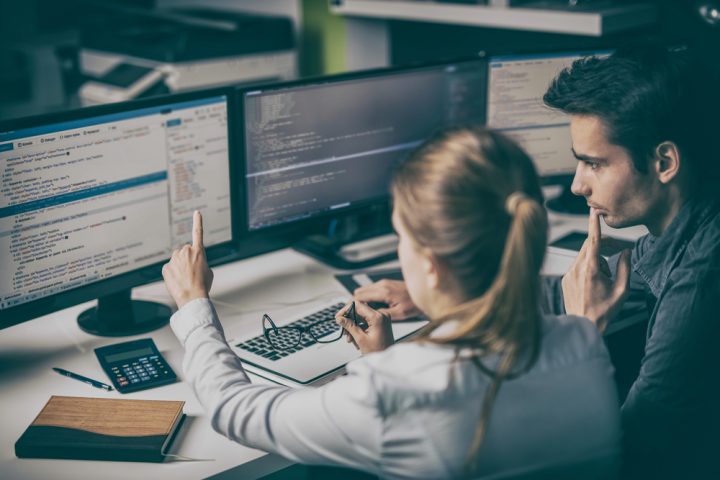 These days, enrolling in a technology-driven degree is usually considered a sure way of getting a future job. With the enormous demands for people who know how to build and design computer and mobile systems, there's simply no shortage of probable career paths for someone who's technologically adept.
Whether you're a huge computer geek, a data enthusiast, or a digital creative, there's a career out there that'll match all your strengths in current technologies.
What Can You Do with a Tech-Driven Degree?

Just two decades ago, people's knowledge of tech-related careers was mostly limited to computer scientists and engineers. However, all of that has changed now. The tech landscape is continuously broadening to include jobs that reflect the needs of the current times.
For instance, because smartphones have become part of everyday life, mobile app developers are now needed. Data has also become a sought-after treasure in the world of business, hence the demand for data scientists.
Additionally, if you're one of those people who learned how to write computer programs as a hobby, all of that can bear fruit eventually. Coding not only develops your confidence and critical thinking skills, but it's also the gateway to jobs related to web development, database systems, and cybersecurity, among others.
Think you'd enjoy working in the tech industry? Listed hereunder are some of the most common career paths for tech-savvy people:
1. Graphic Designer

If you're on the creative side, one of the most lucrative tech-related careers that you can get into is graphic design. Gone are the days when companies can get away with poor aesthetics. Hence, the demand for graphic designers has gone up since companies want to perfect their branding with their target market.
Graphic designers may go the ad agency route, the contractor route, or the freelancer route. Fortunately, this is something that you can dive into without getting another degree—as long as you've been honing your skills in the visual arts.
2. Concept Artist

Another way that you can blend art and technology is by working as a concept artist. There are three areas of concept art that you can specialize in. They are:
Character Design: Human or humanoid characters
Creature Design: Non-human characters (animals, beasts, etc.)
Landscape: Backdrops for particular settings
The sketches they make are usually the basis for concepts or pitches in animation, advertising, VFX, comic books, graphic novels, and video games. If you like world-building in general, consider working as a concept artist.
3. Digital Animator

If you're into visual storytelling, a career as a digital animator may be something you'd enjoy. They usually produce animation in 2D, stop-frame, 3D models, or computer-generated images.
Although skills and responsibilities rely heavily on artistry, there has been a rising demand for animators who are knowledgeable with technical and computer-related aspects. This is especially needed if you want to work on projects, such as the ones produced by Pixar and DreamWorks.
4. Game Developer

For people who love playing games and have always wanted to create one themselves, pursuing a career in game development can be a dream come true. You can specialize in creating games on various platforms, such as personal computers, consoles, mobile phones, among others.
Large companies usually put their game developers in charge of the programming and technical aspects. If you wish to be involved in the design aspect, you may have a better chance of fulfilling such roles with a small company that creates indie games.
5. Computer Systems Analyst

For those who are interested in both technology and business, being a computer systems analyst is a path that you'd do great in.
They start by examining a company's current computer systems. Then, they apply the necessary changes to make it more efficient relative to the work processes of the whole workforce.
Together with the managers, they try to come up with solutions to fulfil the IT-related needs of the organization's workflow.
6. Information Security Analyst

With the rise of computer systems across many platforms, data breaches have also become rampant. That's where information security analysts come in. They're responsible for protecting an organization's computer systems.
Their job involves quick thinking and adaptability because they never know when hackers will decide to attack. They must also be one step ahead to minimize security damage as much as possible.
8. Market Research Analyst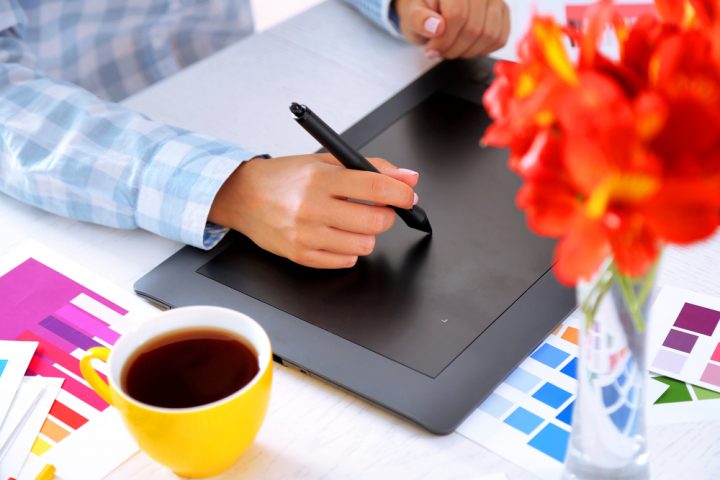 This job is a good fit for those who love research, data analysis, business, and tech. Their role involves identifying the kinds of products that certain demographic wants. After conceptualizing a product, they'll try to examine who'll buy those products, and how much they're willing to pay for it.
It's all about collecting data regarding products and consumers, analyzing the results, and interpreting them for clients.
9. Web Developer

Web developers can be further subdivided into three categories:
Web Designers: They are responsible for the website's aesthetics (layout, font choices, colors, branding, banner choices, etc.)

Web Architect: They are responsible for the website's construction (finding hosts, buying domains, laying the foundations, etc.)

WebMasters: They are responsible for maintaining the website after it has been launched
Being a web developer usually means being any of these three things. Since many people are able to flock the internet nowadays, web development has become in demand—especially for those whose businesses are purely online.
10. App Developer

Mobile apps have become a significant part of the 21st-century. Undeniably, more and more people find these apps a convenient tool for fulfilling many of their daily tasks.
App developers ensure that they create apps that are valuable to people. Usually, they're responsible for creating a mobile version of something that was originally from the web, or they create entirely new ones that are specifically dedicated for mobile use.
Conclusion: Technology Can Be a Great Career Path
The tech industry is growing fast, and it's not showing any signs of slowing down. More jobs will likely be created as technology advances even more.
If you wish to make a living out of your interest in tech-related stuff, you should consider pursuing courses that are related to any of the careers listed above.