Software-as-a-service (SaaS) is becoming one of the fastest-growing segments of the IT industry while also proving to be an optimal choice for organizations looking for accessible, scalable, and high-functioning software solutions. Unlike conventional software models, SaaS applications store their data in the cloud which enables businesses to use them without having to install and run them on their own data centers.
Due to these and numerous other benefits that the SaaS products offer, they are gaining popularity rapidly and their market is expected to reach $208.1 billion by 2023. According to a BetterCloud report, 85% of the business applications will also be SaaS-based by 2025.
Today, most organizations are using various SaaS applications to drive growth and gain a competitive edge in the cutthroat business world. Let's explore the latest SaaS trends that are helping businesses in their efforts.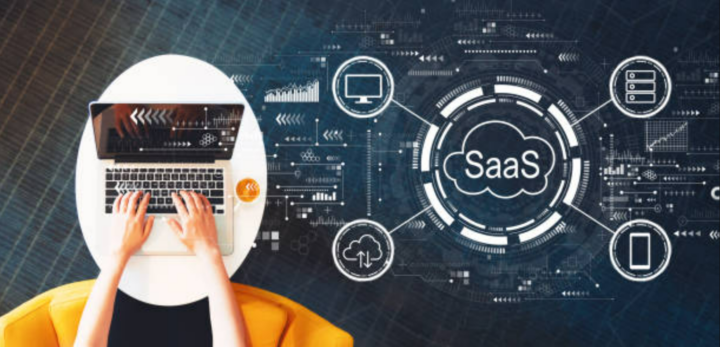 Workflows automation through SaaS tools
The SaaS industry is heavily focused on saving time and resources by automating manual workflows. For example, an IT asset tracking software tracks all your hardware and software assets, keeps an accurate record of their usage and history, and helps you schedule their servicing and maintenance; hence, eliminating the need for any manual effort.
Similarly, project management SaaS tools allow you to create and assign new projects, push notifications for deadlines, send alerts to collaborators, and more. By automating repetitive workflows, SaaS applications take off the burden from employees, giving them time to focus on tasks that contribute more toward business growth and sustainability.
Industry-specific software
There are various SaaS tools out there that are generic and can cater to a wide range of industries. For example, Customer Relationship Management (CRM) tools are SaaS solutions that are implemented in almost every organization across different industries. Although you can choose a generic CRM software for your business, but lately, SaaS companies have started to provide industry-specific products that are applicable to the needs of your specific industry.
Now, there are different CRM tools focused on healthcare organizations, educational institutes, construction companies, and more.
Focus on customer experience
Nowadays, businesses are more inclined towards SaaS products that offer an excellent customer experience. Tools that encourage and promote engagement and interaction introduce a human element to an increasingly robotic environment. Such products help in building credibility and trust among customers, making them valuable assets for the SaaS company.
Robust SaaS companies take customers' feedback into consideration while making product development decisions and this strategy helps them build a competitive advantage. Furthermore, they focus on a seamless onboarding experience and provide a comprehensive knowledgebase to help you get the maximum return on investment (ROI). Slack and Zendesk are examples of such SaaS platforms that offer great customer experiences.
Artificial Intelligence (AI)-embedded SaaS products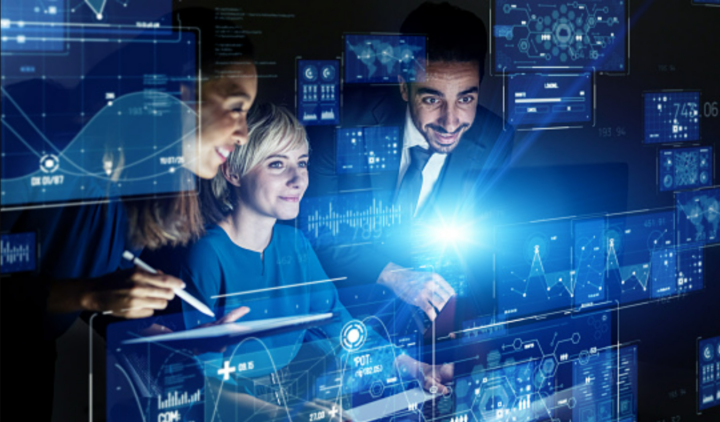 To make software applications more responsive and efficient, SaaS companies are now using AI capabilities to help businesses learn more from their data and get meaningful insights, while improving speed, security, and engagement at the same time. By using AI to create elements of personalization while deeply understanding their audience, AI helps SaaS companies capture the market response and design their upcoming releases accordingly.
One of the best applications of Artificial Intelligence is predicting customer behavior by analyzing their previous actions. Let's suppose that you work in an ER and use an asset management software to check out medical equipment. Now, if a patient requiring an endotracheal intubation comes in and you search the systems for an endotracheal tube, the software will quickly suggest you to add a stylet, a larynscope, blades, suction kit, and a tonsil tip to your bucket so you can quickly checkout the required items without having to search through lists of items. Similar applications of AI include helpdesk automation, predictive maintenance of equipment, and data leaks identification.
Seamless integrations
As the adoption of SaaS tools is rising, the need for APIs (Application Programming Interface) has become critical in order to build a reliable IT infrastructure. These APIs ensure that your SaaS applications are integrated to other components of your IT ecosystem so they can work in consolidation to provide you data, insights, and analytics.
For example, a robust CRM tool would seamlessly integrate with your Enterprise Resource Software (ERP) to help you manage your daily operational processes. SaaS integrations with other cloud or on-premise software applications provide the following benefits for your business:
The information is shared so you can extract all information from a single source of truth.
With the information readily available, your employees wouldn't have to track data through multiple channels or data points, hence, saving them a significant amount of time.
You can get a 360-degree view of all your assets, projects, and employees, and would be able to generate insightful reports.
No-code or Low-code applications
According to a GlobalNewswire report, the low-code development industry is projected to achieve a global market size of $187 billion by 2032. To meet the increasing demand of SaaS products for business growth, most SaaS product companies are also investing in no-code or low-code development.
With the reduced level of development and coding, the developers get more time to focus on application logic and user experience – something that SaaS products strive to excel at. These low-code applications are more configurable, mobile-friendly, and easy-to-use. Furthermore, the easy adoption of these tools also makes them optimal choices for businesses that are heavily focused on business continuity and growth.
Retention and churn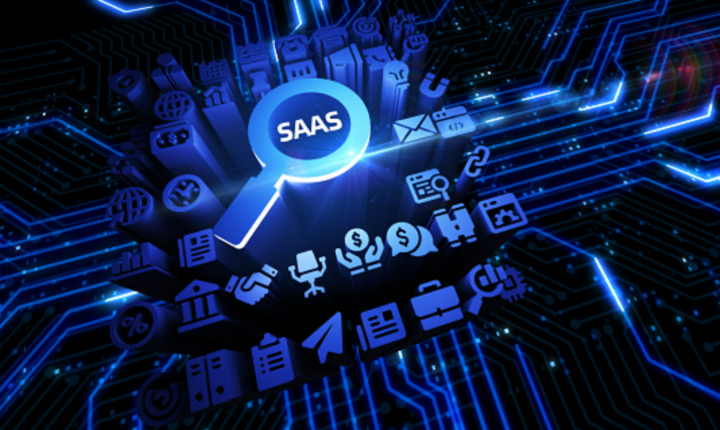 SaaS companies put huge emphasis on seamless onboarding with video tutorials and guides, new feature notifications for existing customers, and better mobile optimization to increase their retention and lower their churn rate.
Bringing customization to SaaS customers doesn't only increase their engagement and interest, but it helps the SaaS companies to build a loyal customer base. It also brings SaaS companies more referrals and they get more customers without exhausting their budget for marketing efforts.
As a bottom line, SaaS products are playing a crucial role in the digitization of various industries by offering them high-end automation capabilities. A steady rise in remote and hybrid work environments is also contributing to the increasing need of implementing such software solutions. Carefully chosen SaaS products can help you build a fully-integrated IT environment and can help you streamline and automate your business operations.