Marketing is largely considered by most persons as the backbone of modern-day business. There is a large variety of platforms for applying marketing strategies and you'd need to find a suitable one that is related to your business and have a good number of profitable audience . Good marketing can boost up your sales in several ways rather than none.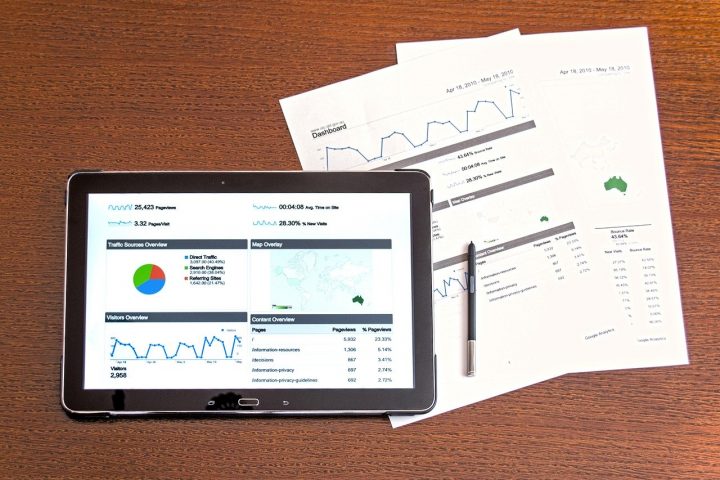 Marketing is not just making advertisements for a product, and it is a layered process that starts with maintaining a good relationship with the customer and knowing the latest trends of the market. Everything is improving with new technological advancement, and many businesses are also got influenced by this, especially in marketing.
You need to keep up with this type of new facilities, that's why you need advanced strategies to manage your business and marketing tactics. The marketing tools like project management tools and analytics tools are used by various industries around the world with great performance and effective output.
The selection of a suitable marketing tool is very important. There are many tools available on the internet, but first, you need to understand that whether the tool is good for your business or not because every business has different requirements and not all tools can fulfill it, that's why you should first clear out your requirements and then select a marketing tool which can be able to work up to your expectations. Here, I am going to show you the top five best marketing tools which can make your work super easy:-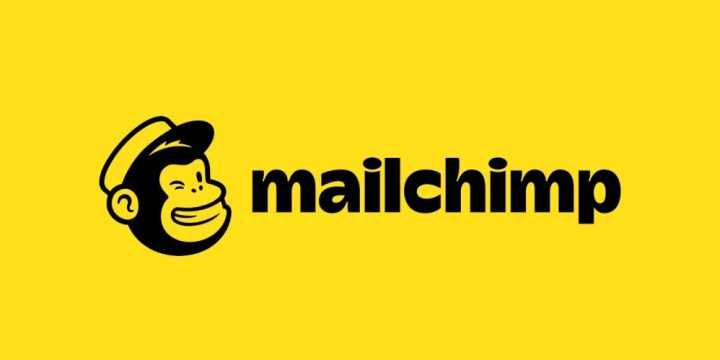 Mailchimp is an American based digital production company that deals with email marketing and managing facilities. This email marketing tool will help you in picking up leads and in maintaining a good professional relationship with your customers and clients.
They've got several tools that offer great features that should come in handy for building shoppable landing pages, advanced testing tools, improved sales, and flexible plans with no code requirements. It will give you an advantage in delivering good infrastructure and marketing platforms. Mailchimp is an application that will provide overview and tips on your business with additional features like insight, campaign management, and branding.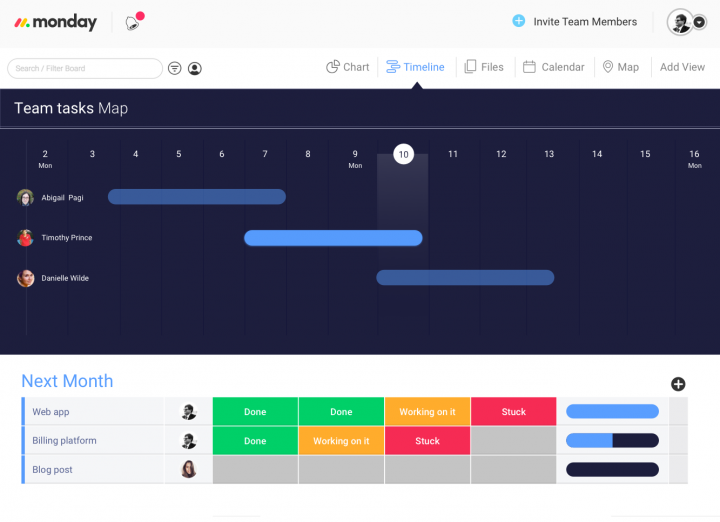 This Application is used by various big organizations like Uber, eBay, Walmart, PayPal, Hulu, etc. It has an adaptive platform that can fulfill your needs. It will provide you automated work routine to increase your business performance.
Teamwork is very important for any business, and in marketing, it plays a very vital role. By using Monday.com, you can have an online shared workspace, which can make your work easy, especially in situations like work from home. These tools will give you various work tracking facilities with an easy and efficient online interface.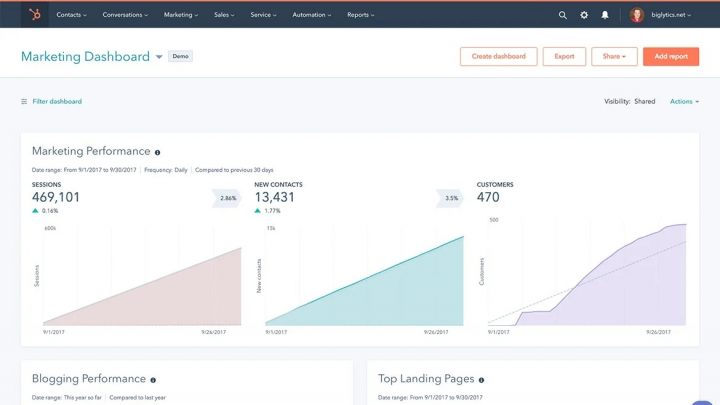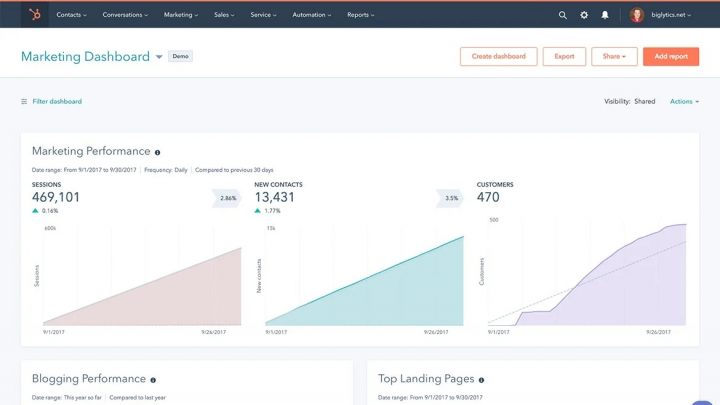 This application was founded by Dharmesh Shah and Brian Halligan in June 2016. It will offer you services like inbound marketing, sales, and customer service. Its customer support is one of the best in the marketing field. Its services will help you to build a good customer relationship and improve your marketing strategies with reliable social media marketing features.
It will also provide you some content management facilities and search engine optimization. You can have real-time video chats with these tools, and its lead generation feature can make your very work very simple and increase your business productivity.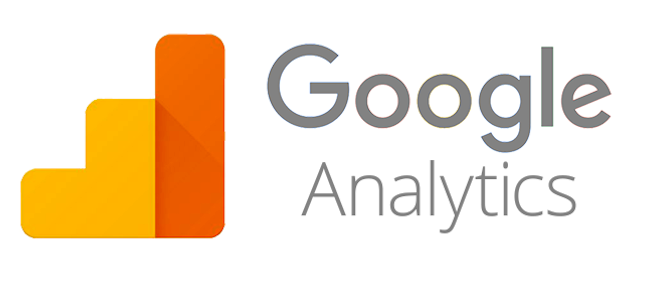 Google Analytics is one of the most popular marketing tools across the world, with great reviews and performance surety. It will help you to track and report brands and customers. Google Analytics provides some special features like website trafficking, which will help you to improve and plan your marketing strategy.
These marketing tools will give you real-time analytics on your visitors, clients, and customers. It was developed by Urchin Software Corp. By using this application, you can get your track sales activities and performance of your business, and with google assured services, these tools could be very beneficial for your business.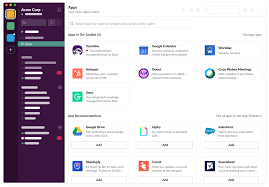 Slack is a world-class business communication online platform which is developed by Slack Technologies in August 2016. It can run on various Operating Systems like macOS, IOS, Windows, and Linux. It is a collaborating platform that offers IRC style features, responsive online chat rooms, secured messaging, and group creation.
By using a special URL, you can create a private and secure communication workspace for teammates. You can also send automated notifications with user input and compatible frameworks and services. It is a reliable tool that you can use on any PCs and Mobile applications with an internet connection from any place.
Conclusion
The above tools are work can provide various functionalities. You should choose the tools very carefully because your marketing strategies will be going to depends on them, so it has to be well functional and suitable for your business. You can refer to the website of the above-listed tools to get more information about them.
Marketing can give great hype to your business, but it also has great competition, that's why you need to be in trend and use updated tools and applications for getting the upper hand on business. For a successful business, you should maintain a good customer relationship, these tools will engage your clients/customers with your organization, and proper response will help you to build a long-time business with them.