The popularity of internet banking and mobile banking apps in the Nigerian banking sector has given several options to customers when transferring money between different accounts.
The long queue usually in ATM centers and banking halls seems to have reduced tremendously as more persons are beginning to use mobile banking and other convenient channels.
Today, we are going to take a look at the 5 possible options for inter-bank money transfer. It is advisable to use the safest and most convenient method when sending to another of your account, to a friend, and/or making a payment.
Note also that inter-bank funds transfer can be done irrespective of savings or current account.
1. Mobile Banking
This is the safest, most secured and most convenient method of doing inter-bank funds transfer.
All you need do is download the quickteller mobile app (referenced in the link below) that works with all debit (ATM) cards or install your bank's mobile app from our list of Nigerian banks mobile banking apps download link.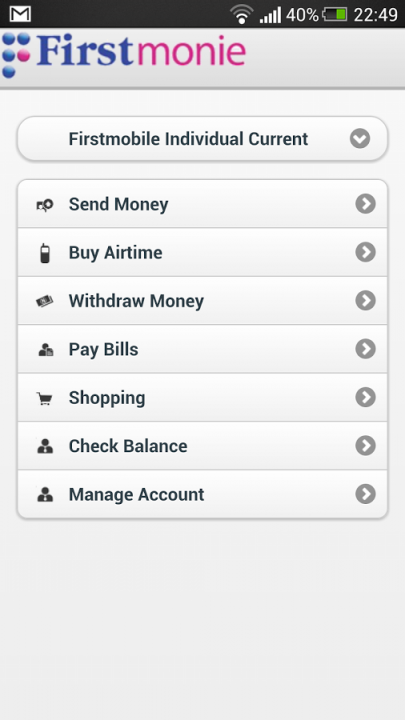 Once the app is installed for your device, launch, register (activate) and find the send money option to transfer funds to other accounts you own or to pay for goods and services.
There are other forms of mobile banking such as the Diamond Y'ello from MTN Nigeria, USSD banking from GTB and many others, but those favors airtime top-up than inter-bank funds transfer.
2. Internet Banking
Internet banking/Online banking is another convenient way to do inter-bank money transfer without going through the stress of queuing in the banking hall and/or ATM outlet.
A computer, smart phone and internet enabled personal digital assistant (PDA) can be used for online banking. For a start, you need visit the customer care unit of your bank to ask for activation, one time token and access details.
Once this is enabled for your account, you can send money to any one and any bank account from the comfort of your home/office using the internet.
3. ATM Outlet
Even though this method isn't as convenient as the two listed above, it can be time saving and as effective as the others.
To use ATM outlets for inter-bank funds transfer, all you need do is walk in to any InterSwitch, VISA and/or MasterCard enabled ATM and select the quickteller (for Verve cards) or funds transfer (for others) after entering your ATM pin code
Select from and to bank, amount and go ahead to complete the inter-bank money transfer.
4. Inter Bank Funds Transfer Form
This is the best option for transferring very huge amount of funds that exceeds the central bank of Nigeria's (CBN) daily transfer limit.
All you need for this method of bank-to-bank money transfer is – walk in to your bank and ask for inter-bank transfer form ==>  fill the form according and sign in the spaces provided.
The transfer will be completed within few seconds (for instant transfer) or after 24hrs (for other transfer options).
5. the Old Way
This method should be avoided at all cost, it is neither safe, secured nor convenient. It involves withdrawing money from one account and paying in to another bank account.
Apart from the stress and risk that accompanies it: It makes no sense using this method in 2015 and beyond.
What More?
You've seen the five (5) ways of doing inter-bank funds transfer safe and conveniently, are there questions, concerns, contribution and tips you will like to share with others?
Use the comment form below to do so.