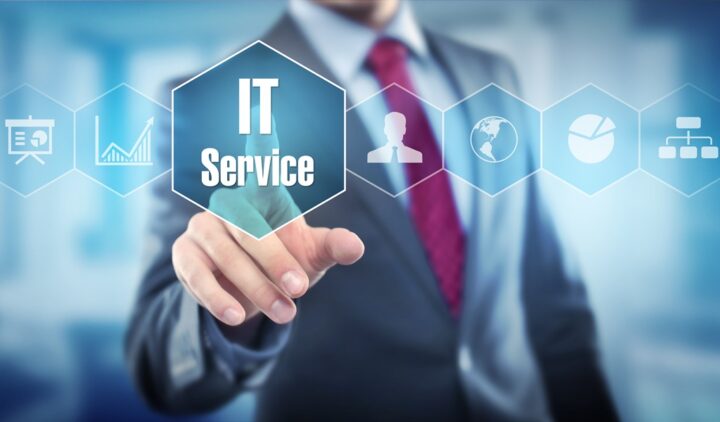 Starting an IT support company is perhaps one of the promising opportunities for investing your money. This is true as it's a high-demand venture now with the number of business enterprises, government institutions, and other organizations that want to outsource IT support services increasing daily.
Therefore, running an IT support company enables you to get more customers and make significant revenue. However, you must offer IT support services that business owners and managers want. Besides, you must be a qualified IT professional and possess the required licenses.
To get started with IT support services, you can get more insights from spirit.com.au or any other similar site. Finding resourceful information enables you to learn more about IT services. For that reason, you'll likely be on your way towards running a successful IT company.
That said, there are various essential services you should provide in your IT support firm. These include:
Network Security Services
Over the last couple of years, most business owners have been complaining about cybersecurity attacks. This occurs when their business systems get accessed by online criminals to steal data and money.
Most business owners are professionals in management. Therefore, they have very little knowledge of cybersecurity. For that reason, they consider working with experts in online security. That's why you need to include network security services in your company to connect with many business owners.
As a network security expert, you'll help secure business systems to ensure online attackers don't access these. You'll achieve that by installing security systems for the company.
Besides, you'll be responsible for advising your clients on the best practices they should employ to protect their companies from online criminals. For that reason, you must ensure you've got a more profound knowledge of cybersecurity.
Web Design And Development Services
The power of modern technologies allows customers to find products and services online. This has forced business owners to establish their brands online. One of the ways they achieve that is by building websites.
While that's the case, most business owners know nothing about web design and development. For that reason, they consider hiring experts to help create websites. Therefore, you need to add web design and development services to your IT support company.
As a web design and development specialist, you'll be responsible for creating websites for your clients. Besides, it'll be your job to update and maintain such websites. Develop competitive websites for clients to enable their brands to stand out in the sea. However, you must purchase the most effective website design and creation tools.
Data Backup Services
There are various scenarios in which a business may lose its data. One of them is through online attacks.
Sometimes, no matter how a company invests in cybersecurity, hackers will still access its networks. This is especially true when attackers use advanced technologies to steal business data.
Besides online attacks, businesses may lose data in case computers break down or when updating systems. To safeguard against this risk, business owners consider finding backup solutions. For that reason, you can consider including data backup among your IT support services.
As a data backup service provider, you'll offer a platform where businesses can store a copy of their data. As a result, they can retrieve it when they lose original data. Thus, provide a reliable and secure data backup channel for your clients.
Remote Support Services
Today, most business owners prefer automating their operations to save time and money. They achieve that by installing various types of software into their systems.
While the software is necessary for any business growth, it's prone to malfunction. When that happens, the affected company will experience downtime, which hurts its productivity and sales. It's for that reason that business owners consider finding remote support services.
You can consider physically going to the client's premises to help rectify the problem in their software or system. However, that can be a waste of time for you and the client. It, therefore, makes sense to include remote support services among your services.
Remote IT support service enables you to diagnose software problems from another location. Therefore, you won't need to travel to your client's physical location. You can rectify the problem from home, in your office, while traveling or in any other convenient place to complete the task.
Technology Training
Most business owners know that technology is evolving at an unprecedented rate. They must cope with these changes for their companies to remain competitive. Therefore, they consider finding training opportunities to train their workers in technology.
Most other computing systems service providers offer technology training. It, therefore, makes perfect sense to include technology training in your services. This lets you equip your clients with knowledge regarding technological changes. As a result, they can make use of modern innovation in growing their companies.
Communication Services
One more thing you should offer at your IT support company is communication services. This enables business owners to easily share information with workers, customers and other stakeholders.
However, you must ensure you provide an effective communication platform for your clients. Besides, you must develop secure communication channels for your customers. This helps keep their data secure.
Hardware Installation
Hardware installation is another service you can add to your IT support company. This involves installing hardware tools like computers, printers, servers, internet connection gadgets, and more.
Your work doesn't end after installation. You also need to train your clients on how to operate them.
Besides, you'll be responsible for maintaining the installed equipment. Make sure you help clients identify the right tools in the market.
Takeaway
Running an IT support company can be one of the best ways to make money. However, you must provide essential IT services.
As you've seen in this article, there are various services you can add to your IT support company. However, you must ensure you offer premium or quality services. Give services for network security, web design, and development, data backup, remote support, technology training, communication, and hardware installation.