If you are a startup or a small firm, which SaaS solutions should you use first? Your first technology stack selection is crucial if you want your firm to get off to a good start with the correct tools without wasting money on unnecessary bells and whistles. It's not necessary to have an in-house copy of every major SaaS product; doing so would be impractical and prohibitively costly.
Small enterprises will use only around three to five applications on average. Because of the drastic changes brought on by the COVID-19 epidemic, your firm may need to incorporate more applications as it develops and grows. Additionally, many suppliers have scalable plans to let you utilize more software as your company expands.
SaaS products are a great option for any company owner since they provide a substantial return on investment (ROI) without requiring a significant financial outlay. Consider the consequences if on-premise software is severely restricted. The whole SaaS market ensures that business as usual can go on despite the world's unpredictability.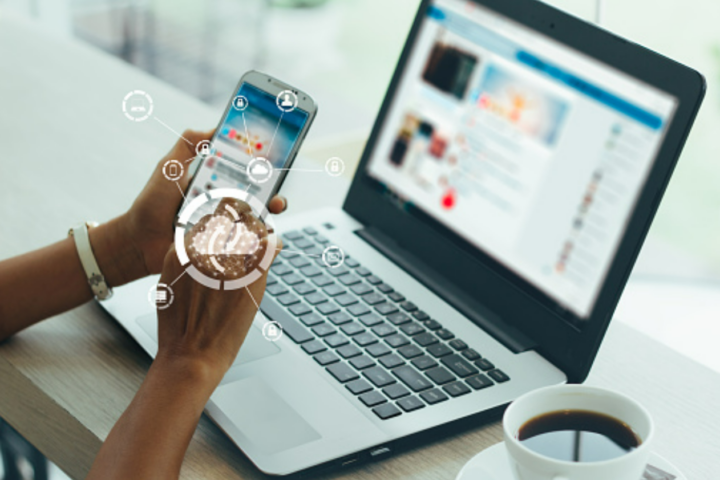 It's no secret that the software as a service (SaaS) market has exploded in the last several years, and there's now a SaaS solution for every conceivable business process. Currently, current SaaS products are cutting-edge and developed specifically for their intended use. To the uninitiated, searching for a single tool capable of doing every task may appear impossible.
This article features a collection of the top software as a service (SaaS) options for new and small enterprises. It will help you plan your experimentation with SaaS products in 2023.
1. Look DS
The LOOK DS is one of the best SaaS solutions to support small businesses' marketing strategies in 2023. The software provides businesses with an easy way to create and manage digital signage displays. The software includes many features that make creating and managing displays easy, including templates, scheduling, and content management tools.
The software is also easy to use, making it a great option for businesses of all sizes. The LOOK DS is a scalable solution that can grow with your business. It is also reliable and available 24/7.
2. Hootsuite
You may have already realized the importance of social media for your company and set up profiles on all the main platforms. However, managing many social media identities is a complex process. For this reason, your company needs leading software as a service (SaaS) platform, such as Hootsuite.
Hootsuite is a social media management and scheduling tool that allows you to coordinate your many online profiles in one location. In addition, it offers comprehensive data for evaluating the success of your social media campaign!
3. GetAccept
The GetAccept digital sales room software is the market leader in the G2 category, helping sales teams improve their win rates by interacting with and learning about their customers at every stage of the sales process. Sellers and buyers may share and access material pertinent to the transaction cycle in real time with their stakeholders.
The platform's insights on deals and pipelines, personalized sales material, and streamlined integrations all contribute to increased productivity in the sales department. Personal videos, prerecorded corporate presentations, and case studies are all excellent options. Marketing materials for your business may be streamlined and organized to provide you an advantage over less organized rivals.
4. Snow Software
Your IT department may benefit from using a SaaS management product, such as Snow Software if they are experiencing trouble with governance. Your SaaS administration procedure will get more involved as your number of apps increases.
Snow's app use discovery tool comes in handy here by providing in-depth insight into who is utilizing which applications. It helps SAM experts find both free and expensive software. Snow was developed to reduce the risk of SaaS overspending, security breaches, and mystery billing. It's ideal for businesses of any size concerned with minimizing their SaaS spending and the number of vendors they work with.
5. Timely
Your company's development, particularly a new one, might be stunted by inaccurate time monitoring. Top SaaS startup products like Timely are recommended to avoid the inefficiency and inaccuracy of utilizing a time-tracking system built by hand
Automatically generate a timesheet and keep tabs on how much time employees spend on tasks with this award-winning AI-driven application. If you want your employees to feel comfortable in their roles and focus on their job without always looking at their watches, this leading SaaS software for startups is what you need.
6. VoilaNorbert
Using VoilaNorbert, you can quickly and easily discover any business email address, organize your leads, and save hours upon hours compiling an emailing list. It's a one-click solution for finding information, emails, and other contact details on any website.
Norbert's sophisticated monitoring capabilities will tell you whether or not your email recipients opened your messages, so you can decide whether or not to follow up with them. In addition to facilitating the discovery of any business email address, VoilaNorbert also includes a checkbox for validating several addresses at once.
7. Freshbooks
Freshbooks is a great option if you are searching for a comprehensive accounting solution for your new business. You can easily keep track of timesheets, invoicing, payments, subscriptions, and more with this top SaaS software for small companies. In addition, it's possible to consolidate your financial records into a single, secure spot.
Freshbooks is an adaptable and dependable accounting software that can streamline any economic process, no matter how intricate. That's why you may still benefit from Freshbooks's automation capabilities, even if you need to learn more about accounting.
8. Vendr
Businesses who want to cut their SaaS costs and maximize their savings can use Vendr. As a SaaS management tool, it examines your company's SaaS consumption to locate cost reductions, allowing you to renegotiate your contracts to pay for the services you use.
With an expanding technology stack, Vendr becomes an indispensable partner in assuring compliance, strategic SaaS sourcing, pricing model selection and management. The best part is that it achieves all this without requiring IT departments to spend time on the phone with suppliers.
Using SaaS, you may get the tools you need to advance your company in the modern, digital economy. Because of this, small firms that use cloud platforms may obtain the expert help and cutting-edge tools they need to streamline their processes and boost their competitiveness, even if their budgets are tight.
Wrapping it UP: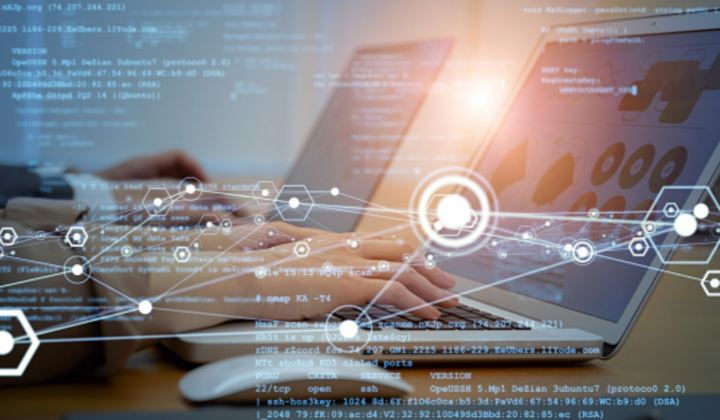 Small and medium-sized businesses (SMBs) should attempt cloud and SaaS solutions, as the statistics show widespread adoption and acceptance. The compelling grounds for SaaS usage, including affordability and flexibility, are also the main advantages that small firms have taken advantage of.
These qualities translate to cost savings, expanded options, and a more agile company that can better weather business crises. In 2023, the world of technology will be available for you and your small company whenever you need it, whether you utilize one tool or all of them.