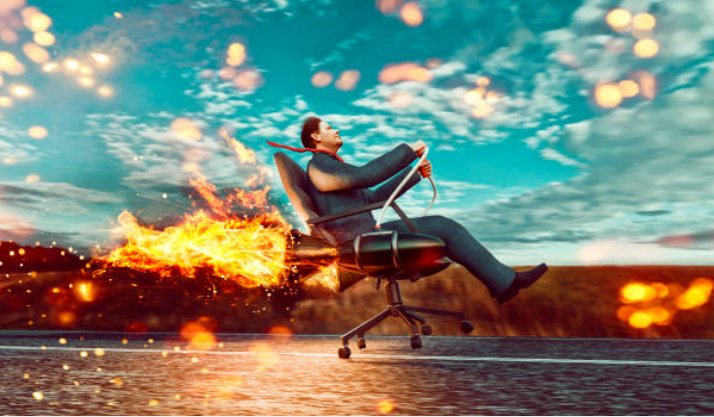 Previously on 3rd Planet Techies, we've shared tips and reasons why some businesses die in their first year but would like to give you some solid tips on how to launch a business today. As a businessperson launching a new business, you'd need all the help you can get. Here are five tools you should consider which are extremely helpful.

Tailor Brands has tools that are easy to use to design your logo and brand. The database of creative elements uses artificial intelligence. There is no need to take on the challenge of the steep learning curve that goes with using professional design tools and graphic software such as Adobe Illustrator. You do not need to hire a graphic designer. Using Tailor Brands tools, a startup business owner can create a logo, a unique brand identity, and beautiful images for a website.

Key Features

Logo: After you enter your new company name and industry, the AI-driven Logo Maker creates unique logo designs for you to consider.

Website: Choose a domain name as your website URL and use the DIY website builder to make your website or, if you prefer, engage the Tailor Brands web-design team to create a website for you.

SEO: Hire the Tailor Brands team to manage the SEO strategy for your website to get more web traffic from the search engines.

Business Listing: Get your business listed on Google maps.

Email: Get a professional email address such as [email protected]

Branding Kit: Use your new logo and colors as your brand identity for all your business needs including business cards, merchandise, swag, business documents, presentations, and more.

Why You Need this Tool

Every great business starts with an idea and a logo. Most users begin with Tailor Brands by working on their logo, and then they build out the rest of these creative items as a comprehensive brand strategy. Rather than working through others on creative graphic design, many business owners appreciate the DIY approach instead and the ease of using these tools.

The start of each business includes deciding the legal structure of the company and the state for business registration and where it will operate. Legal Zoom helps business owners with the decisions about the company structure and its formation. The system assists with the legal documents and processes needed by businesses.

Key Features

Business Structure: Decide to operate as a sole proprietor or if you need an LLC, LLP, or a corporation (C or S). Then, use the Legal Zoom system to file the necessary documents to start the company as the business structure you select with the proper licensing.

Doing Business As (DBA): Register a DBA that represents your company.

Business Name Search: Find out, for free, if your chosen business name is available for use in the state where you will register the business.

Trademark: Register a trademark or service mark for your new business.

Copyright: Protect your rights regarding an original creative work.

Inventions: Apply for a patent for your invention.

Compliance Issues: Operate your new business in compliance with legal requirements.

Attorney Referrals: Find an attorney in your area for the legal work you need.

Why You Need this Tool

Every business owner must handle all the legal issues of a new company properly to avoid potentially serious problems later.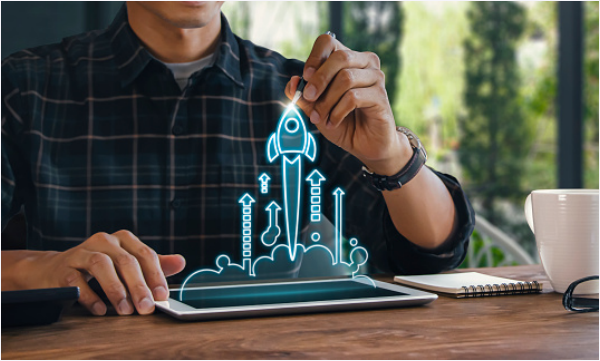 Fresh Books offers a comprehensive accounting solution for freelancers, self-employed individuals, businesses with independent contractors, and companies with employees.

Key Features

Accounting: This is an easy-to-use double-entry accounting system that stays in balance automatically through real-time data-entry checking.

Clients: Client management software is built-in to the system.

Estimates: Job cost estimates are easy using this system.

Expenses: Has expense tracking and receipt capture using a mobile phone camera to show what items are on target or over budget.

Integrations: Integrates with major systems such as Shopify, Squarespace, Zoom, Google, Stripe, and many others.

Invoicing: Offers a simple-to-use billing and invoice system.

Mileage Tracking: Has automatic mileage tracking using the geo-location of a mobile phone and GPS.

Mobile: You can make mobile payments to vendors, manage accounts, do payment processing, and make digital check deposits.

Payments: Automatic bill payment is part of the system.

Projects: Team collaboration software for project management.

Proposals: Includes proposal creation software, proposal tracking, and eSignature capability.

Reports: Comprehensive financial reporting.

Time Tracking: Automatic calendar scheduling and time-tracking.

Why You Need this Tool

Business owners must have accurate accounting data to make the best decisions about how the business operates and to stay in compliance with federal, state, and local reporting requirements.

Nice Page is a what-you-see-is-what-you-get (WYSIWYG) website creation tool that any business can use to quickly create a professional-looking website with no need for software coding.

Key Features

Versatile Tool: This tool can be accessed online, through Windows, a downloadable Mac OS app, as a WordPress plugin, and a Joomla extension.

Web Design 3.0: The 3.0 version is the most advanced and current approach to web design.

Visual Web Page Editor: The web creation tool is highly visual with drag-and-drop features, making it fun to assemble the blocks into an attractive web page.

Template Library: Thousands of website templates and block section add-ins to choose from make creating a website easier.

Media Library: The media library also includes 2.5+ million icons, over three million free and paid photos, illustrations (vector style) and cutouts, and more than 7,000 block designs for functionality.

Element Properties: Customize a website using the element properties to control the details.

Mobile-Friendly: Websites look nice and display properly on any device

Why You Need this Tool

There is no excuse for having an ugly and dysfunctional website when making a nice-looking, responsive website is so easy. Moreover, if your website does not display properly on mobile devices and mobile phones, you make a serious mistake.

The vast majority of web users are accessing content with their smartphones. Statista says that worldwide mobile users are now over four billion people. Over 90% of all global Internet users use a mobile device to access the Internet.

Mail Shake puts your email marketing campaigns in the major leagues with proven success metrics and powerful customization features.

Key Features

Email accounts can be from any provider.

This system works with Gmail, Outlook, and SMTP.

Personalization of email messages.

Customized scheduling.

Email delivery-speed throttling.

Automatically sequence your email campaigns.

Lead Catcher is used for lead responses.

Works with Salesforce, Hubspot, and Pipedrive.

Over 1,000 integrations through the API connection using Zapier.

A/B testing.

Ability to view a prospect's experience.

Monthly list-cleaning.

5k (email outreach plan) to 10k (sales engagement plan) recipients per campaign.

Phone Dialer (sales engagement plan).

Social Selling (sales engagement plan).

Create Custom Tasks (sales engagement plan).

Why You Need this Tool

Using email is a vital tool for your business's success. There are over four billion email users worldwide. Billions of emails go out each day. Industry research estimates that for every $1 invested in email marketing, there is a return on investment (ROI) of $36. That is a lot of bang for your buck.

Conclusion

If you are a small startup, and by necessity, a DIY-type, wearing many hats, as you get your business dream to thrive, these tools will give you the ability to leverage your skills and save valuable time. With the help of this technology, even a small business can achieve a professional standard. This professional quality used to only be possible for larger enterprises with significant staff and massive budgets. You might be tiny when you first start, but you will look big from inception with these tools.